Pride at Work calls for action
Volume 122, No. 6
June, 2022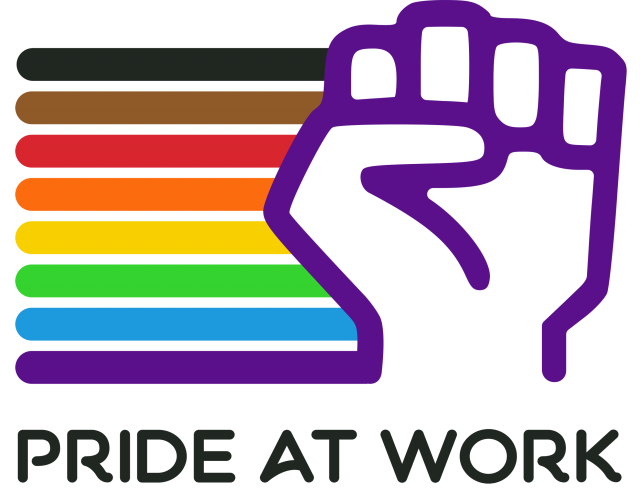 It's that time of year again — summer is nearly here, and Pride month celebrations are just around the corner to kick things off. This year feels different though, and not just because of the pandemic that has shaped our reality for the last two years. There is a palpable heaviness in the air, stemming from the attacks on civil rights from multiple fronts, be it from the almost certain overturning of Roe vs. Wade by the Supreme Court, to what will likely be the next target: overturning marriage equality via the Obergefell decision.
Voting Rights are being marginalized and suppressed in multiple states, and the LGBTQ+ community is seeing legislation being passed across the country that discriminates against transgender students, or in some cases make it illegal to even mention that you are a member of the LGBTQ+ community in the classroom. But despite the hostile climate we are living in, Pride at Work is ready and willing to fight.
We are continuing to push our elected representatives in Congress to pass the Equality Act, which would provide long overdue civil rights protections to millions of LGBTQ+ Americans, while strengthening civil rights for people of color. We're also fighting for the PRO Act, which would finally level the playing field for American workers by taking the decision of whether to form a union out of the hands of corporate union-busting firms and into the hands of the workers where it belongs.
We have fought too hard, and too long to go back and reverse the progress we have made in recent years. That's why, starting in New York City, we are launching the Pride at Work Initiative, which will help recruit and place more LGBTQ+ workers into good union jobs. LGBTQ+ workers, especially people of color and trans workers are discriminated at a disproportional rate, and nowhere is this more prevalent than in the workplace. We believe that having a union is the absolute best way to achieve equality, pay parity, and a work environment that is free of harassment.
The fight ahead of us will not be easy and will require all of those who believe in preserving our rights and fighting for equality to stand together to get the job done. We are gathering August 18-20 for our Pride at Work national convention in Minneapolis. Join us as we come Out For Democracy to plan for the threats that face us and find new ways to keep progress marching forward.
Together, we are unstoppable.
Jo Riedel is the membership and program coordinator of Pride at Work, a nonprofit organization that represents LGBTQ+ union members and their allies.