Reaching Out to the Next Generation
Volume 119, No. 4
April, 2019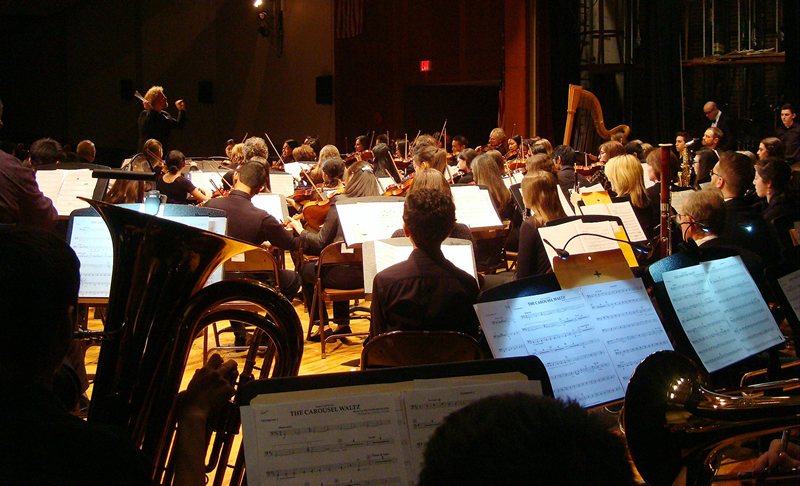 Mentoring the next generation is one of the most satisfying tasks for our members. Local 802 musicians who perform with Orchestra Long Island recently presented a student mentorship/in-school performance and instructional program called Performance Partners. Musicians were paid under a union contract. Local 802 member and bass trombonist Michael Canipe serves as the orchestra manager and vice president.
After the student musicians were instructed, coached and mentored, they performed a public concert alongside professional musicians led by a professional conductor. This ongoing program currently takes place at the Wheatley School and at Uniondale High School, both on Long Island. It's brought national attention, including a Yale Distinguished Music Educator Award in 2015.
The program has worked with several professional orchestras in the past, including the Brooklyn Philharmonic, New York Virtuosi, Long Island Philharmonic and Bronx Arts Ensemble. Partners include the Nassau Board of Cooperative Educational Services and Nassau County school districts.
Support for Performance Partners comes in part from the Music Performance Trust Fund, which provides partial funding for concerts that are free and open to the public.
Local 802 members are welcome to apply for their own projects. For more information, contact Marisa Friedman.