Remembering my father, Murray Solomon
Reminiscences
Volume 118, No. 5
May, 2018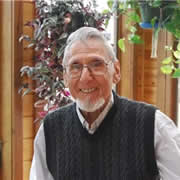 I am deeply saddened to share with you the passing of my father, Murray Solomon. He died on April 5 at the age of 91 after being a member of Local 802 since 1943. Known in the industry as "Doc" Solomon, he was a true New York City "musician's musician." With a career spanning over six decades, he was a successful double bassist, music educator and composer. His performing career spanned films, radio, television and major symphonies. He also performed for 26 years in the orchestras of the most famous Broadway musicals of all time. He toured the Far East on a presidential cultural exchange concert tour in the late 1950s and was also a music educator for 28 years.
As a composer, he wrote pieces for bass, piano and string orchestra, and he also wrote arrangements for high school orchestra (including one called "John Denver Meets the String Orchestra.") His works are known for their character, spirit, life and rhythmic vibrancy, and they've been performed throughout the world.
My dad is survived by me and my wife Mary and our kids Michael, Erica and Diana, and my sister Allison and her husband Mike and their son Joshua.
We've decided that the best way to honor my dad's legacy is to support Juilliard, which we feel is the most prestigious NYC music school. Donate at https://giving.juilliard.edu.