Requiem
Volume 111, No. 7/8
July, 2011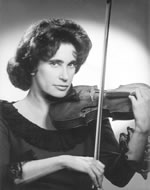 ARIANA BRONNE
Ariana Bronne, 86, a violinist, died on March 9. She had joined Local 802 in 1941.
Born in New York City, Ms. Bronne studied exclusively with her father, the renowned Russian violin pedagogue Raphael Bronstein. At the age of 10, she was encouraged to pursue a solo career by Jascha Heifetz, who had been her father's classmate at the Saint Petersburg Conservatory. Sponsored by the Society to Aid Young Musicians, she gave her Carnegie Hall recital debut at the age of 13. Subsequently, she appeared in recitals and as a soloist with orchestras around the world, including the New York Philharmonic, Copenhagen Symphony, Berlin Philharmonic, London Symphony, and Vienna Philharmonic. She also concertized extensively as a member of the Columbia Concert Trio and the Manhattan Trio.
First as the assistant to her father, then as a teacher in her own right, Ms. Bronne taught at the Manhattan School of Music for over 30 years. She also served on the faculties of the Hartt School of Music at the University of Hartford and the Mannes College of Music, and gave master classes throughout the world. One of her students, Elmar Oliveira, was the only American violinist to ever win the Gold Medal at the prestigious Tchaikovsky International Competition, and many others went on to join major orchestras.
Ms. Bronne is survived by three children and two grandchildren. A tribute page will be added to the Manhattan School of Music web site. If you would like to share your thoughts about Ms. Bronne, please e-mail John K. Blanchard at Jblanchard@msmnyc.edu.
---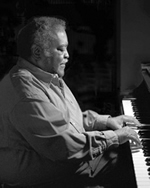 RAY BRYANT
Ray Bryant, 79, the jazz pianist, died on June 2. He had joined Local 802 in 1958.
Mr. Bryant's career took off when he became the house pianist at the Blue Note club in Philadelphia, where he was born. There he played with Charlie Parker, Miles Davis and Sonny Rollins, among others. He also played with a trio that sometimes included his older brother, Tommy, a bassist who died in 1982.
After working at the Blue Note, Mr. Bryant toured with singer Carmen McRae in 1956 and 1957, played with saxophonist Coleman Hawkins at the Newport Jazz Festival in 1957 and recorded with Dizzy Gillespie.
He moved to New York in the late 1950s and had his first hit in 1960 with his composition "Little Susie." His composition "Cubano Chant" was recorded by such jazz notables as Art Blakey and Oscar Peterson, and "Changes" was recorded by Miles Davis.
Mr. Bryant recorded steadily through the years and toured in Europe and Japan beginning in the 1970's. His first solo album was 1958's "Alone With the Blues," and his most recent release was 2008's "In the Back Room."
Mr. Bryant is survived by his wife Claude, son Raphael Bryant Jr., daughter Gina, brothers Leonard and Lynwood, and three grandchildren. He is also survived by his sister, Vera Eubanks, who is the mother of trombonist Robin Eubanks, trumpeter Duane Eubanks and guitarist Kevin Eubanks, the former bandleader on "The Tonight Show With Jay Leno."
Edited from the obituary for Ray Bryant in the L.A. Times.
---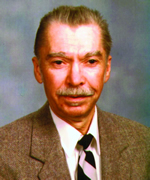 DONALD FAFFLEY
Donald Faffley, 80, a trumpeter and teacher, died last year, on Sept. 7, 2010. He had been a member of Local 802 since 1949.
Born and raised in Port Chester, New York, he served in the Army during the Korean War. He toured with the Bob Hope Show and the Tommy Dorsey and Doc Severinsen bands. Survivors include his daughter Donna Bogen and her husband David, grandchildren Joanne and Sarah, sister in law Mary Faffley, nephews Gene and Bill Faffley and cousin Dot Holly.
WE ALSO REMEMBER…
Mae Alshin, piano
Sam L. Buchman, trumpet
Ralph Collier, drums
Cornell Dupree, guitar
William T. Harry, cello
Sam Reiner, cello
Sonny Rossi, drums
Thomas A. Wolk, electric bass