Requiem
Volume CX, No. 9
September, 2010
JOSEPH FINK
Joseph Fink, 90, a pianist, singer and guitarist, died on June 28. He had been a Local 802 member since 1944.
By the time he was six years old, Mr. Fink's talent for playing the piano was evident. He was drawn to any piano he was near, but his parents never owned a piano nor could he read music.
Mr. Fink also sang and taught himself to play the guitar.
Throughout his life, he used these talents as a career, entertaining in lounges, taverns, clubs and appearing on the Joe Franklin T.V. show.
He entertained throughout New York up to the very end of his life.
Mr. Fink is survived by his children Donald, Carolyn and Denise and their spouses Debra, Barry and Kenneth. He is also survived by his sisters Lucille and Marilyn; sister-in-law Lucy; grandchildren Denise, Melissa, Melanie and James; great-grandson Andrew; dear friend Ann and her children Kathy and Ann-Marie; and numerous nieces and nephews.
The family suggests that donations in memory of Mr. Fink be made to Local 802's Emergency Relief Fund. For more information, contact John O'Connor at (212) 245-4802, ext. 111 or Joconnor@Local802afm.org.
---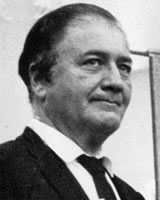 SAM KOZA
Sam Koza, 93, a trumpeter and a member of Local 802 since 1935, died on July 10.
Mr. Koza played principal trumpet throughout the country with the Ballet Russe, traveled with Victor Borge, and played in the pit of many Broadway shows including the original cast performances of "The King and I," "South Pacific," "My Fair Lady" and "The Music Man."
He also performed with the Metropolitan Opera Orchestra (including the original performance of "The Consul" with Gian Carlos Menotti), the Little Orchestra Society, and the NBC Symphony Orchestra under Arturo Toscanini.
Mr. Koza performed with the Ringling Brothers Circus, the Rodeo and the Ice Follies, all at Madison Square Garden.
For more than 50 seasons he was a member of the cornet section of the Goldman Band, after he took over his father Jacob Koza's seat in the band in 1947.
Mr. Koza was also the official bugler at the Belmont and Aqueduct race tracks, a role he successfully performed for 28 years, where he was televised every Saturday playing the call to the post, often nationally.
Mr. Koza trained at the Manhattan School of Music, with the National Orchestra, and with renowned trumpet instructor Max Schlossberg.
He was profiled in several newspaper stories, including a long column by Jimmy Breslin, and was twice a guest on "What's My Line." (He stumped the panel on both occasions!)
Mr. Koza is survived by his children Patrice and Mitchell, son and daughter-in-law Isadore and Antoinette, and granddaughters Blaine, Alexandra and Maxine.
---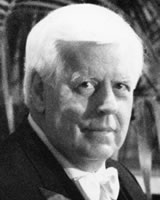 EARL WILD
Earl Wild, 94, a pianist and composer, died on Jan. 23. He had been a Local 802 member since 1938.
Mr. Wild was renowned for his performances of the virtuoso showpieces of the grand Romantic tradition. His enormous repertory included everything from Baroque works and Mozart concertos to contemporary scores.
As a young man, Mr. Wild was already making waves. At age 15, he performed Liszt's "Piano Concerto No. 1" with Dimitri Mitropoulos and the Minneapolis Symphony. It was an auspicious start for a musician who would later collaborate with the violinists Mischa Elman and Oscar Shumsky, and many opera singers, including Maria Callas, Jennie Tourel, Robert Merrill, Mario Lanza, Jan Peerce and Zinka Milanov.
Mr. Wild's discography includes more than 35 concertos, 26 chamber music recordings and more than 700 solo piano scores, including highly regarded accounts of the major works of Liszt, Chopin and Rachmaninoff, as well as music by Beethoven, Brahms, Copland, Gershwin and Debussy, and several of his own works and arrangements.
In 1997 he won a Grammy for "Earl Wild: The Romantic Master," with virtuoso transcriptions of works by Handel, Bach, Mozart, Tchaikovsky, Saint-Saëns and others.
Mr. Wild taught at Eastman, the Manhattan School of Music, Juilliard and elsewhere.
His last concert performance was at the Walt Disney Concert Hall in Los Angeles in 2008, when he was awarded the President's Merit Award by the National Academy of Recording Arts and Sciences.
Mr. Wild is survived by his partner Michael Rolland Davis.
Edited and condensed from the New York Times's obituary of Earl Wild by Allan Kozinn.
We also remember . . .
Rick Blanc, bass trombone
Roy French, tenor sax
Michael Gattuso, sax
Dorothy Gaye, bass
Brian O. Grice, drums
Ed Thigpen, drums
Arthur Winograd, cello