Requiem
Volume CX, No. 11
November, 2010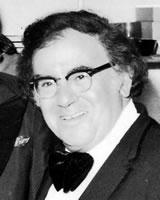 Charles Genduso
Charles Genduso, 88, a trumpeter and a Local 802 member since 1939, died on June 18.
Early in his musical life, Mr. Genduso won a full scholarship to study with William Vacchiano of the New York Philharmonic. He then played locally in New York City bands before heading to the West Coast to perform with Will Osborne and his orchestra.
Mr. Genduso later returned to New York to record "Flying Home" with Ella Fitzgerald in 1945. He began long tenures with Ray McKinley, Tommy Dorsey, Harry James and Eddie Duchin. With these bands Mr. Genduso would record many albums and also appear in Hollywood movies, including "Bathing Beauty," "Best Foot Forward," "Springtime in the Rockies," "Hollywood Canteen" and many others.
Mr. Genduso became a studio musician and a mainstay in Broadway orchestras. He also performed at all the top New York clubs and hotels. He played on radio and television and recorded with Nat King Cole, Frank Sinatra, Rosemary Clooney, Louis Armstrong, Anita O'Day, Tony Bennett, Bobby Darin, Mel Torme, Sarah Vaughan and many others. He appeared often with Doc Severinsen on the "Tonight Show" big band. His final performance was at his 88th birthday when he played "I Remember You" backed by a big band to a room filled with his friends, family, fellow musicians and admirers. He is survived by sons Billy and Albert and grandchildren Joseph and Alyssa.
---
Brian Grice
Brian Oliver Grice, 54, a drummer and percussionist, died on July 17. He grew up in Chicago and when he joined Local 802 in 1982, he also maintained his membership in Local 10-208 (Chicago).
He began playing professionally at the age of 15. Early in his career he recorded at the famed Chess Recording Studios with artists such as Bo Diddley, Eddie Harris and Donny Hathaway.
He appeared on recordings with B.B. King, Nancy Wilson, Quincy Jones, Terrence Blanchard, Gregory Hines and Tyrone Davis. He is also on the cast albums of "Jelly's Last Jam," Michael John LaChiusa's "The Wild Party" and "Swinging on a Star."
He was on a Grammy award-winning recording with the Count Basie orchestra and served as drummer for Eartha Kitt, Gregory Hines and Savion Glover. He also played in the pits of a number of Broadway and Off Broadway shows, including "The Wiz," "Purlie," "Your Arms Too Short to Box With God," "Smokey Joe's Cafe," "Swinging on a Star," "Jelly's Last Jam," "Black and Blue" and "On the Town."
He worked with Music Outreach, a program that brings music to children of the New York City public schools, and did a lot of private teaching.
Mr. Grice is survived by his parents Maurice and Celestine Grice, his daughter Alayah Schueller, her mother Nathalie Boyd Schueller and his stepson Rasaan Kellum.
---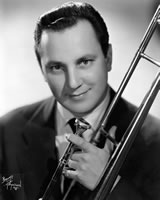 Buddy Morrow
Buddy Morrow, 91, the noted trombonist and bandleader, died in Maitland, Florida on Sept. 27. He had been a Local 802 member since 1936.
Born Muni Zudekoff in New Haven, Conn., Mr. Morrow started trombone at age 12. At 15, he joined the Yale Collegians. He won a scholarship to Juilliard in 1936 but left after two years to play with a succession of prominent bands.
After a stint in the Navy, Mr. Morrow became a successful New York studio musician before organizing his own band in 1945. When the band was unsuccessful he returned to studio work.
In 1950 he formed another band, which was successful for more than 10 years. This band featured rock and R&B tunes such as "Night Train" and "One Mint Julep" as well as classic trombone features. like "Blue Prelude" and "Tara's Theme." He recorded over 20 albums including "The Golden Trombone," "Tribute To A Sentimental Gentleman" (dedicated to Tommy Dorsey) and "Dance Tonight To Morrow."
Returning to the studios in 1960, he also played with the "Tonight Show" orchestra, the World's Greatest Jazz Band and the 1972 Broadway show "The Selling of The President." In the late 70's, Mr. Morrow took over the Tommy Dorsey orchestra, with which he performed until three days before his death.
Widely considered one of the greatest trombonists ever, Mr. Morrow received a lifetime achievement award from the International Trombone Association in 2008.
He is survived by his wife Carol, son Peter, daughters Cathy and Sara and three grandchildren.
---
Wesley Watson
Wesley "Wally Gator" Watson, 58, a drummer and bandleader, died on Sept. 3. He had been a Local 802 member since 1992.
Mr. Watson worked with many prominent bands including Lionel Hampton, the Duke Ellington Orchestra, the Count Basie Band and the Cab Calloway Orchestra. He also performed extended engagements with Whitney Houston, Ashford & Simpson, Ben E. King, Wilson Pickett, Sandra Reeves-Phillips and many others.
Mr. Watson toured and performed in every U.S. state and in 32 countries. Born in Brooklyn, he began working professionally at age 15. His experience as a drummer and a clinician touched on every aspect of the music business, and he performed at top venues including Carnegie Hall, Lincoln Center, the Grand Ole Opry, the Cotton Club and the Apollo Theatre.
Mr. Watson also played in the New York City nightclub scene and on Broadway, including in such shows as "The Wiz," "Chess," "Your Arms Too Short to Box With God," "I Love My Wife," "Dreamgirls," and Bob Fosse's "Dancin'."
He performed with Wilson Pickett in Ghana, West Africa, for the 1971 "Soul to Soul" concert, which later was released as a film.
Mr. Watson worked in radio, TV and film, both as a recording musician and occasionally as an actor, doing small roles.
He was a member of the Local 802 Jazz Advisory Committee.
Mr. Watson was on the staff of York College, was an artist in residence at Medgar Evers College, and was producer and host of the "Groove Master's Show," which still airs every Saturday at 5 p.m. on BCAT-TV (see www.TinyURL.com/bcat-schedule).
He is survived by his wife of 30 years, Elise (Shieba). He is also survived by his sons Aden, Chieftain and Ayinde (Gatorboy), sisters Claudette Cleveland and Renee MacMillan, brother Halbert Landers, grandchildren Nia, Emmanuel and Chieftain Jr. and many other friends and family.
---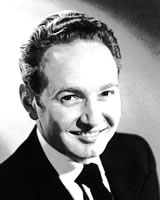 Frederick Vogelgesang
Frederick Vogelgesang, 89, a violinist, violist, pianist and French hornist, died on Aug. 30. He had been a Local 802 member since 1947.
Mr. Vogelgesang was a child prodigy who began studying the violin at age 4. He graduated from the Curtis Institute of Music where he was a student of Efrem Zimbalist. At 18, he was the youngest member of the Philadelphia Orchestra and was the violin soloist at one of its youth concerts. He also became the orchestra's official pianist.
During his career, Mr. Vogelgesang was also a member of the Denver Symphony, NBC Symphony, CBS Symphony, Metropolitan Orchestra, New York Philharmonic, New York City Ballet, American Symphony and the New York City Opera, where he played for almost 30 years. He worked with Arturo Toscanini, Leopold Stokowski, Eugene Ormandy and Leonard Bernstein, who had also been one his classmates at Curtis.
He also conducted at the Roxy Theatre and Radio City Music Hall and for many Broadway shows. During World War II, he played French horn with the U.S. Air Force Band.
Mr. Vogelgesang made many recordings throughout his life, playing violin, piano, viola and French horn, and perhaps his most famous recording was of the Brahms horn trio in which he played all three parts himself. He was also a music teacher and coach.
"He had a great sense of humor and always made people laugh," wrote Mr. Vogelgesang's wife Rosily in a letter to Allegro. Mrs. Vogelgesang also remembers that her husband enjoyed model railroads and photography. He was an avid letter writer and his friends looked forward to receiving letters from him.
In addition to his wife, Mr. Vogelgesang is survived by his brother David and brother-in-law Allen.
We also remember…
Bob Bowen, bass
Edgaldo Bruschi, accordion
Virginia Howe, violin
Sheldon Silvers, saxophone