Requiem
Volume CX, No. 12
December, 2010
JACK BERGACS
John "Jack" Bergacs, 65, a French hornist, music educator and contractor, died on June 16. He had been a longtime Local 802 member and also a member of AFM Local 151 (Elizabeth, New Jersey) and the secretary of AFM Local 204-373 (New Brunswick).
Mr. Bergacs taught music for the New Brunswick (New Jersey) schools from 1967 until he retired in 2000. He also contracted for the New Brunswick State Theatre and the Edison Symphony Orchestra as well as regional tours of Aretha Franklin, Mannheim Steamroller, Smokey Robinson and many more.
Mr. Bergacs was the AFM legislative director for New Jersey and was the vice president of the New Jersey AFL-CIO. He was also a delegate to the Middlesex County Central Labor Organization.
He had a reputation for doing the right thing and paying his musicians as employees, not independent contractors, according to Local 802 member David Schneck. Also, according to Schneck, when Mr. Bergacs saw that the Music Performance Trust Fund was losing money, he arranged to have local government employ musicians, thus saving music jobs when the MPTF started to shrink. "There are only two agreements in the whole AFM where local government pays into the AFM pension and they are both in New Jersey," Schneck told Allegro.
Schneck added, "Jack was capable of random acts of kindness. He believed in unions because unions played a big role in his life. When his father was diagnosed with asbestosis, his family got a settlement only because his father's union could provide them with an attorney. He was one of a kind, and he will be missed."
He is survived by his wife Catherine, brother Ricky, sister-in-law Linda, son Joseph, daughter-in-law Jamie, daughter Lisa Kwiatkowski and her husband Mark, daughter Mary Catherine Schreck and her husband Jason, and grandchildren Aiden, Riley, Kate and Evelyn.
Edited from the Star-Ledger (New Jersey) via Legacy.com.
---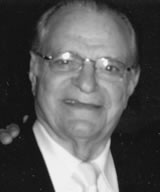 ALDO BRUSCHI
Adgaldo (Aldo) Bruschi, 84, a multi-instrumentalist and music director, died on April 26.
Mr. Bruschi began his music career at age 7, playing accordion in a dance ensemble. Later, he studied oboe at the High School of Performing Arts while also playing organ at Our Lady of Peace Church in Manhattan.
At 18, he was drafted into the Army, where he earned a presidential citation for bravery for the crossing of the Rhine River during World War II.
After the war, Mr. Bruschi attended Juilliard, where he graduated in just two years. He studied oboe with Bruno Abate and organ with Bronson Ragan.
Mr. Bruschi played principal oboe at Radio City before settling down with his wife, Isabelle, a concert pianist with whom he had studied at Juilliard. He became music director at St. Patrick's Church in Bay Ridge, Brooklyn, a post he held for 60 years. There, he played services, weddings and funerals, taught music, and directed shows and choirs.
At one time, Mr. Bruschi shared ownership of a restaurant called In Boboli, where he showcased young vocalists who sang opera excerpts in costume. After the restaurant was sold, he performed in other restaurants around town and began making recordings.
After his wife Isabelle's untimely death due to breast cancer, Mr. Bruschi married his present wife Rosanne. He went back to school and earned degrees at Empire State College and the Manhattan School of Music. He also took courses at Columbia University Teachers College.
With his brother Mario, Mr. Bruschi organized, conducted and performed in opera galas for church charities. He continued to give concerts and teach music up until his death.
He is survived by his wife Rosanne, brother Mario, son Damian, daughters Valerie, Delia, Adriana and Maria, and nine grandchildren. He was the uncle of retired star linebacker Tedy Bruschi of the New England Patriots.
---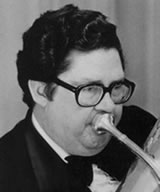 HARVEY PHILLIPS
Harvey Phillips, 80, a tubist and a Local 802 member since 1951, died on Oct. 20.
Mr. Phillips was a legendary tuba soloist who increased the instrument's repertoire and visibility. He graduated from Juilliard and the Manhattan School of Music, where he studied with William Bell.
Mr. Phillips was already a successful freelance musician in New York before he spent two years in the United States Army Field Band in Washington. He later returned to New York to play regularly with the New York City Opera and New York City Ballet orchestras as well as on Broadway shows, recordings, jingles and radio and TV.
In 1954 he helped found the New York Brass Quintet.
As Mr. Phillips's reputation grew, composers began writing for him, and he began giving recitals, which was a new concept for tubists. He also produced recitals for other tubists.
Mr. Phillips was also a music contractor; among his clients were Leopold Stokowski, Igor Stravinsky and Gunther Schuller. When Mr. Schuller became president of the New England Conservatory of Music in Boston, he recruited Mr. Phillips as vice president for financial affairs in 1967. After four successful years there, Mr. Phillips made a move to join the faculty of Indiana University, where he replaced his mentor William Bell. In 1979, he was awarded the rank of distinguished professor. He retired in 1994. In 2008, the university awarded Mr. Phillips its highest honor medal in recognition of "sustained excellence in service, achievement and leadership."
In 1974, Mr. Phillips held the first "TubaChristmas," a free annual outdoor concert of tubas and other low brass playing Christmas music at the rink at Rockefeller Center. The concept was picked up and now occurs in 252 cities all over the world during December. (The concert here in New York City this year is Dec. 12 at 3:30 p.m. See www.TubaChristmas.com.)
In 2007, Mr. Phillips was inducted into the Classical Music Hall of Fame, the only wind and brass player to receive the prestigious honor. He also received many other honors over the course of his career, too numerous to mention here.
He is survived by his wife Carol and sons Jesse, Harvey II and Thomas.
From Wikipedia and the New York Times.
---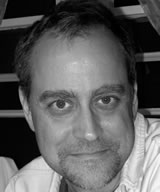 PETER SCHOETTLER
Peter Schoettler, 44, a French hornist who joined Local 802 in 1990, died on Aug. 20.
Mr. Schoettler was a professional musician for 20 years and was a beloved figure in the New York freelance world. An outstanding and versatile musician, he excelled both in the classical music realm and on Broadway. As an avid researcher and scholar, he transcribed the Renaissance madrigals of Carlo Gesualdo for brass quintet for his doctoral dissertation.
He earned a bachelor's and master's degree from Juilliard and a Ph.D. in music performance from New York University. Mr. Schoettler was on the faculty of the Juilliard Pre-College Division from 1991 to 1999, and he also served as the college's assistant director of admissions.
At the time of his death, Mr. Schoettler had been attending Southwestern Law School in Los Angeles with the goal of becoming a tax lawyer. He had earned a full academic scholarship. At a memorial service held on Oct. 17 at the school, Mr. Schoettler's family was presented with an honorary doctorate from the dean.
He is survived by his wife Nina Evtuhov, mother Eugenia Volz and daughters Sasha and Clara.
The family has set up a fund for the education of Mr. Schoettler's daughters. Donors may make out a check to Alexandra or Clara Schoettler and mail it to P.O. Box 131, Pacific Palisades, CA 90272.
We also remember…
Joe (Calvin) Calvanese, trumpet
Danny Epstien, drums
Gary Michael Grasso, drums
Bill Grossman, piano
Bernard Johnson, drums
Warren Meyers, piano
Arthur Mineo, bass
Herbert Strizik, piano
To report the death of a member, please call Avelon Ramnath at (212) 245-4802. Be sure to ask about any possible refund of Local 802 membership dues or about the union's death benefit (there are certain eligibility requirements).
Spouses of deceased members should also call the AFM Pension Fund at (800) 833-8065, ext. 1311, to ask about any possible benefits.