Requiem
Volume CXI, No. 1
January, 2011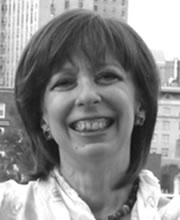 Danièle Doctorow
Danièle Doctorow, 58, a cellist and a member of Local 802 since 1981, died on Nov. 14.
Ms. Doctorow grew up in Forest Hills and received her training and degrees from Queens College and Stony Brook University, studying with Robert Gardner and Timothy Eddy. She was a loyal union member, serving for years on the committee of the New York Gilbert and Sullivan Players. She participated in a number of New York City Opera National Company tours, subbed on Broadway shows including "Lion King," and played with the New Jersey Symphony. She was a long-standing cellist of the New York Gilbert and Sullivan Players. Ms. Doctorow also led Music in the Air, a company providing musicians for private and public events. Since 2004 she served as executive director for the Jarvis and Constance Doctorow Family Foundation, helping to advise and support a number of performing arts organizations in the New York area.
Ms. Doctorow will be remembered not only for her warm-hearted musicianship, but also for her personal resolve, maturity and wisdom, her optimism and boundless enthusiasm for both music and life. In recent years she also discovered a love of the stage, participating as an actor in the Brooklyn Heights Players. She was a generous colleague, an active concertgoer, and a great colleague and friend who will be sorely missed. Ms. Doctorow is survived by her sister Suzanne Larson, brother François Camoin and father Jarvis Doctorow. A memorial is planned for July. To obtain notification of the service or family contact information, please e-mail Satom@aol.com
---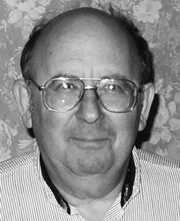 Bill Grossman
Bill Grossman, 62, a pianist, conductor, arranger and copyist, died on Oct. 16. He had been a member of Local 802 since 1975.
Friends and colleagues recall Mr. Grossman's uncanny ear for musical nuances and meticulous attention to detail and still remark on his note-perfect piano renditions of music he had just heard for the first time.
He served as associate conductor for "Sugar Babies" and "Cats" on Broadway and for the West Coast premiere of "Pacific Overtures." He also served as assistant to conductor Paul Gemignani in Broadway productions of "On the Twentieth Century" and "Sweeney Todd," for which he taught Angela Lansbury her part, as well as "Pacific Overtures."
He was chief music copyist for prominent musical theatre composers Harvey Schmidt ("The Fantasticks") and Galt MacDermot ("Hair"), among others. Although terminally ill with brain cancer, he edited the definitive, 50th anniversary edition of "The Fantasticks." Schmidt called him "my right hand man in all matters musical."
Mr. Grossman also composed, arranged and transcribed music. The New York Saxophone Quartet played his arrangement for saxophone of Aaron Copland's "Piano Blues" for the composer. Billy Kerr, a member of the quartet, recounts that, "Copland remarked that the piece 'sounded like it was written for saxophones.'"
Mr. Grossman played his specialized piano arrangements to accompany conductors-in-training at the American Symphony Orchestra League's annual conducting seminars. And he assisted the distinguished conductor and teacher, Gustav Meier, in preparing his recently published textbook on conducting. A musical tribute is being planned for the spring.
Mr. Grossman is survived by his father Irwin, brothers Edward and Richard, sister-in-law Rochelle Stanfield and grandson David
---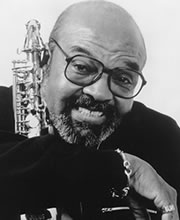 James Moody
James Moody, 85, the jazz saxophonist and flutist, died on Dec. 9. He had been a Local 802 member since 1961.
Mr. Moody was born in Savannah, Georgia, but grew up in New Jersey, where he was attracted to the saxophone after hearing George Holmes Tate, Don Byas and various saxophonists who played with Count Basie.
He joined the Army Air Corps in 1943 and played in the band for black musicians on the segregated base. Following his discharge in 1946 he began playing with Dizzy Gillespie, a collaboration that would continue on and off his whole career. Later, he formed a group with pianist Kenny Barron and guitarist Les Spann, both colleagues from the Gillespie band.
In 1948 he recorded his first session for Blue Note Records, the first in a long recording career playing both saxophone and flute. That same year he relocated to Europe, where he stayed for three years, saying he had been "scarred by racism" in the U.S. His European work, including the first recording of his signature piece "Moody's Mood for Love" saw him add the alto saxophone to his repertoire.
In 1952, Mr. Moody returned to the U.S. to a recording career with Prestige Records and others, playing flute and saxophone in bands that included musicians such as Pee Wee Moore and others. In the 1960's he rejoined Dizzy Gillespie. He later worked also with Mike Longo.
The James Moody Quartet (with pianist Renee Rosnes, bassist Todd Coolman, and drummer Adam Nussbaum) was Mr. Moody's vehicle later in his career. He also played regularly with the Dizzy Gillespie Alumni All-Stars. Mr. Moody often collaborated with another Gillespie alumnus, the trumpeter-composer-conductor Jon Faddis.
In 2005, Mr. Moody and his wife Linda established the Moody Scholarship Fund at the Conservatory of Music at Purchase College-SUNY.
The National Endowment for the Arts named Mr. Moody a Jazz Master in 1998. His last album, "Moody 4B," was recorded in 2008 and released this year on the IPO label; it earned a Grammy nomination this month.
Mr. Moody is survived by his wife Linda, sons Patrick, Regan and Danny, daughter Michelle, brother Louis, four grandchildren and one great-grandson.
From Wikipedia and the New York Times
---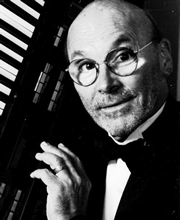 Herb Strizik
Herb Strizik, 73, a pianist, conductor, arranger, composer and piano teacher, died on April 25. He had been a member of Local 802 since 1952.
Mr. Strizik was an avid baseball player at age 8. In order to get him off the baseball diamond, his mother gave him piano lessons, and so began his illustrious career.
After traveling across the U.S. with the Leonard Suess Quartet, Mr. Strizik returned to new York City to earn both his bachelor's and master's degrees from the Manhattan School of Music.
After playing the Borscht Belt circuit, Mr. Strizik became the conductor and arranger for country-Western singer Johnny Tillotson. From there, he took his trio into the famous Rat Fink Room in Manhattan, accompanying singer/comedial Jackie Kannon.
Mr. Strizik appeared here for many years and accompanied many well-known performers. He also appeared in the movie "Sabrina."
In addition, Mr. Strizik had a successful practice of private piano students on the North Shore of Long Island.
He is survived by his wife Elaine, son Dr. Brian Strizik and sister Syliva Busch. Anothre son, Drew, predeceased him.
"The many friends and family who knew him loved him dearly and he is sorely missed by all," wrote his wife Elaine in a letter to Allegro.
We also remember . . .
John Bunch, piano
Boe McCain, saxophone
Myron C. Werner, drums
Fred J. Williams, drums