Requiem
Volume 111, No. 9
September, 2011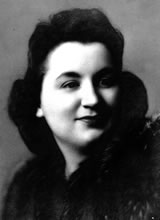 Dorothy Astwood
Dorothy A. Astwood, 94, a pianist, died on June 2.
In her high school years, Ms. Astwood performed on the "Dot and Dash Show" on local radio in Erie, Penn. During the 1930's, she played the piano on a cruise ship between Erie and Port Dover, Canada, and with local bands. Prior to World War II, she moved to New York City, where she was a special booking agent for the New York Central Railroad as well as a pianist. Known professionally as Billie Martin, she was well known throughout the Hudson River Valley as a pianist at numerous restaurants and supper clubs.
Ms. Astwood also worked in the advertising department of the Poughkeepsie Journal in the 1960's and taught piano in the Fishkill area.
The family suggests that memorials may be made to the Emergency Relief Fund, Local 802, American Federation of Musicians, 322 W. 48th St., New York, NY 10036.
She is survived by her son Norm and his wife Kristy, daughter Nanci and her husband Jack, sister Jeanne and her husband Willard, grandchildren Lara, Jennifer, Heather, Andrew and Lindsay, and great-grandchildren Katie, Amanada and Lucia.
Edited from the Poughkeepsie Journal.
---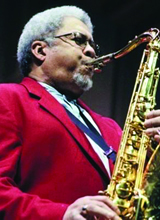 Frank Foster
Frank Foster, 82, the jazz saxophonist, died on July 26. He had been a member of Local 802 since 1954.
During his 11-year tenure with Count Basie, Mr. Foster not only played tenor saxophone and other woodwinds but also contributed numerous arrangements and compositions for the band, including the jazz standard "Shiny Stockings," "Down for the Count" and "Back to the Apple." He also wrote for Sarah Vaughan and Frank Sinatra, and was later commissioned to write a piece for jazz orchestra for the 1980 Winter Olympics: "Lake Placid Suite."
After Basie's death, Mr. Foster returned to assume leadership of the Count Basie Orchestra from Thad Jones in 1986. He won two Grammy Awards while leading the band until 1995.
However, he was proudest of his own big band: Frank Foster's Loud Minority. He also played as a sideman in drummer Elvin Jones' combo and co-led a quintet with fellow Basie veteran, saxophonist-flutist Frank Wess.
Mr. Foster served as a musical consultant in the New York City public schools and taught at Queens College and the State University of New York at Buffalo.
He was recognized in 2002 by the National Endowment for the Arts as a Jazz Master, the nation's highest jazz honor. In a statement expressing sadness at Foster's death, NEA Chairman Rocco Landesman called him "an extraordinary saxophonist, composer, arranger, bandleader, and educator."
Mr. Foster is survived by his wife Cecilia, children Frank Foster IV, Andrea Jardis Innis, Anthony and Donald, and six grandchildren.
Edited from the AP.
---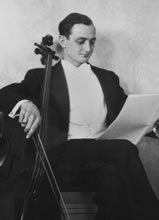 William T. Harry
William T. Harry, 86, a cellist and a Local 802 member since 1946, died on Jan. 8.
Early on, Mr. Harry won a scholarship to Mannes College of Music and studied cello with Lieff Rosanoff, one of the great disciples of Pablo Casals. While still in school, Mr. Harry won the position of first cello with the Frank Kneisel String Symphony of New York.
During his career, he performed often with his wife, violinist Nannette Levi. They played in the New Orleans Symphony together and were the first to perform the Brahms Double Concerto there. They performed on the NBC show "Portraits in Music" and recorded for radio and TV in Europe on the Orion label. They performed in various trios together, including the Gotham Trio, which his wife founded.
From 1952 to 1955, Mr. Harry was the cellist with the Everett String Quartet at Tulane University. He also played with the San Antonio Symphony.
Mr. Harry later won first chair at Radio City Music Hall. He performed at Carnegie Hall and Lincoln Center. In a 12 month period he played 460 performances of My Fair Lady.
Bill was a self-proclaimed model railroad train nut. In his Manhattan apartment he built an "O" guage model based on the New Orleans interurban trolley system, with over 100 hand-made cars.
Mr. Harry is survived by his nephew Ben, nieces Jill Norris and Mary Faye Putnam, and their families.
The family suggests contributions to Mannes College (www.Mannes.NewSchool.edu) and the Violoncello Society (www.VioloncelloSociety.org)
---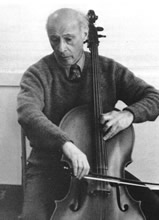 Sam Reiner
Sam Reiner, 98, a cellist and a Local 802 member since 1938, died on April 24, 2011.
Mr. Reiner began studying the cello at age 17. He and his high school quartet won a competition in Michigan and were awarded full scholarships to the Eastman School of Music. In his second year he played with the Rochester Philharmonic under Fritz Reiner.
Years later in New York, he studied with virtuoso cellist Emanuel Feuerman and later won associate first cellist with the Minneapolis Symphony under Dimitri Mitropoulos.
While in the Army, after recovering from injuries received in the Battle of the Bulge, Mr. Reiner played many concerts in Paris with the Army Quartet. It was in Paris that he first heard Pablo Casals play. He was so inspired by Casals that he then decided to change the way he played.
After being discharged from the Army, Mr. Reiner studied with Diran Alexanian, a colleague of Casals. He then played with the Symphony of the Air under Toscanini, became a member of the Camerata Quartet and was first cellist of the American Opera Society, which first presented Leontyne Price, Marilyn Horne, Maria Callas and Joan Sutherland. During this period, Mr. Reiner played concerts, made recordings and became a member of the faculty of the Greenwich House Music School. Here he taught the cello and played numerous cello recitals, which included the Bach Suites, his passion. He remained at the Greenwich School for 59 years and just retired last year at age 97. A memorial concert will be given for him at the school on Oct. 16. For more information, call (212) 242-4770.
Mr. Reiner is survived by his wife Selma, daughters Louise, Nancy and Janet, six grandchildren and six great-grandchildren.
We also remember…
John H. Brierly, trumpet
Albert Daversa, guitar
Sonny Gellers, piano
Leonard Israel, trumpet
Henry Jerome, trumpet
Stanley N. Keen, piano
Raphael Kramer, cello
Anthony Licciardello, drums
Cab Lucky, guitar
Bob McCoy, trumpet
Thomas J. Ryan, banjo
Leo Segan, drums
Jerry Solomon, bass guitar
This story originally appeared in the September 2011 issue of Allegro, the magazine of the New York City musicians' union (AFM Local 802). For reprint requests, send an e-mail to editor Mikael Elsila at Allegro@Local802afm.org.