Requiem
Volume 111, No. 10
October, 2011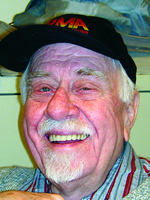 Abba Bogin
Abba Bogin, 85, a pianist and a Local 802 member since 1947, died on Aug. 25.
Mr. Bogin was a graduate of the Curtis Institute of Music and won the Walter W. Naumburg Award and the Philadelphia Orchestra Youth Competition while still a student there. He studied conducting with Pierre Monteux, performed with major symphonies all over the world, conducted orchestras, operas and musicals, and recorded Beethoven and Brahms cello sonatas with Janos Starker.
Later, he became the music director to the famous lyricist and composer Frank Loesser. In the theatre world, he conducted, helped create shows, orchestrated scores and coached singers.
His 1971 Carnegie Hall "comeback" concert in which he performed two Beethoven concerti and conducted an overture with an orchestra of friends earned a rave review from the New York Times.
Mr. Bogin recorded the complete Schubert repertoire for violin/viola and piano with his wife, violinist Masako Yanagita. He also played and contracted T.V. commercials for the late violinist Arnold Black, a composer, family friend and partner in many musical ventures.
He served as a music officer for the New York State Council on the Arts, and was a union activist in Local 802 and AGMA.
Until his passing, he was president of the Bohemians, the famous New York musicians' club.
At age 85, he was still performing publicly up until his death; some of his final repertoire included Brahms's "Liebeslieder Waltzes" and Schubert's "Trout Quintet."
He is survived by his wife Masako, daughter Nina and son David.
---
Sidney Cooper
Sidney Cooper, 92, a saxophone and woodwind player, and a Local 802 member since 1936, died on July 18.
Mr. Cooper began his professional career at the Fallsview Resort in the Catskills before landing a job as a staff musician at NBC. There he played for variety shows during the 1950's and 60's, including Eddie Fisher's "Coke Time," the Steve Allen Show, "Masquerade Party," "Hullaballoo" and the "Tonight Show" with Johnny Carson.
Mr. Cooper did not relocate to Los Angeles when Carson took the "Tonight Show" to Burbank in 1972. Instead, he worked as a studio musician in New York, collaborating with Miles Davis and others. He also played for Broadway musicals, including "42nd Street."
In 1974, he toured with Frank Sinatra. He also appeared and played in several Woody Allen films including "Alice" (1990), "Bullets Over Broadway" (1994) and "Everyone Says I Love You" (1996).
Mr. Cooper is survived by his wife Patricia, daughters Carole and Nancy, son-in-law Richard, grandchildren Adam, Jonathan and Emily, and great-granddaughters Lily, Ellie, Melody and Jolie.
Edited from the obituary for Sidney Cooper by Marisa Guthrie for the Hollywood Reporter.
---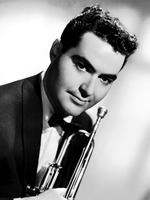 Bill Hanin (Bill Diablo)
Bill Hanin (Bill Diablo), 83, a trumpeter and a Local 802 member since 1944, died on Aug. 3.
Mr. Hanin began playing the trumpet when he was just 4 years old. By the time he was in high school, he was already performing with big bands and gigging in the Catskills.
Later, he made an artistic decision to focus on Cuban and salsa music and formed his own big band under the name Bill Diablo. He was very successful and often found himself sharing the bill with Tito Puente, Tito Rodriguez, Ray Barretto and Jose Curbelo, to name just a few.
He met his wife Ileane at a gig in the Catskills. "He was playing at the Windsor Hotel," Ileane wrote in a letter to Allegro. "I went up and asked him to dance, and the rest was 50 years of love. I joined the band as a singer and dancer just to be with him 24/7, which was hard to do in those days. But we managed, and we went on to play all over the country."
Ileane added, "He was the most wonderful man and husband in the world who only loved to play his trumpet. He was the best trumpet player I ever heard. He had a sound that could melt your heart. I will miss him terribly."
Although Mr. Hanin was too young to serve in World War II, he always enjoyed marching with contingents of Jewish war veterans to show his support. He was also an expert bugler and was named the New York State champion bugler of 1941.
---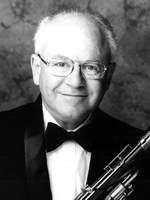 Mark Popkin
Mark Popkin, 82, a bassoonist who joined Local 802 in 1949, died on Aug. 26.
A student of the legendary Simon Kovar, Mr. Popkin was a member of the Mostly Mozart Festival Orchestra since its inception in 1966. He performed as principal bassoon with the New Jersey Symphony, the New York Pops, the New York Choral Society and the Winston-Salem Symphony. He performed with the Houston Symphony, the New York Philharmonic, the Casals Festival Orchestra, the Madeira Bach Festival Orchestra, the Chamber Music Society of Lincoln Center, the New York Chamber Symphony, the New York City Center and Metropolitan Opera orchestras, the New York City Ballet Orchestra, the Symphony of the Air and the Columbia Records Orchestra.
Mr. Popkin served as adjunct faculty at Queens College of the City University of New York, Duke University and the University of Virginia at Charlottesville. He was a founding faculty member of the University of North Carolina School of the Arts, where he played in the Clarion Wind Quintet and coached chamber music.
He founded and directed the Glickman-Popkin Bassoon Camp, which was held in the mountains of North Carolina, and Mark Popkin's Bassoon Camp By-the-Sea.
His book, "Bassoon Reed Making, Repair and Maintenance," published by the Instrumentalist Company, has been characterized as the bassoonists' bible.
Mr. Popkin published arrangements for woodwinds and also designed and produced bassoon reed-making tools.
He is survived by his children Laird, Benjamin and Elizabeth, and grandchildren Madeleine, Emma, Sarah, Rose, Teddy, Max and Josie.
The Popkin family suggests donations to Bassoon Camp (www.BassoonCamp.com).
---
Steve Shelto
Steve Shelto, 65, a singer and guitarist, died on Sept. 9. He joined Local 802 in 1965.
For almost 46 years, Mr. Shelto was the featured vocalist with many well-known orchestras, including Lester Lanin and Peter Duchin. He sang for presidential inaugurals, for Princess Grace in Monaco and for the British royal family at Windsor Castle, including the wedding of Prince Andrew and Sarah Ferguson, the Queen Mother's 100th birthday, Prince Edward's 21st birthday and more.
"With his rich vocal stylings, tasty guitar expertise and elegant demeanor, he touched the lives of all who worked with him, as well as those who saw him perform," wrote Mr. Shelto's wife Marie in an e-mail to Allegro.
Mr. Shelto's friend Frank Vento wrote, "I may have learned a few things about singing from Steve, but more importantly, I learned about smiling with your voice, with your face, and with your heart! He was the complete manifestation of a sweet man, and he will be missed by all who knew him."
Over the last few years, Mr. Shelto had much joy sharing the spotlight with his celebrity dog, Bocker the Labradoodle, who he loved very much.
In addition to his wife Maria Shelto (Conte), Mr. Shelto is survived by his daughter Suzanne, brother Kevin and sister Marilyn.
---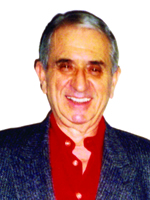 David Tucker
David Tucker, 82, a trumpeter and a member of Local 802 since 1948, died on Aug. 16.
Mr. Tucker played with Tito Puente many years as well as Lionel Hampton, Tito Rodriguez, Randy Carlos, Larry Harlow, Vicentico Valdez, Pete Terrace, Harvey "Arvito" Averne, Louie Ramirez and Rudy Varon Band, Eddie Palmieri, Ray Roman, Bill Evans, Lena Horne and Ella Fitzgerald. He performed at many Catskills hotels, including the Nevele, the Granite Hotel and Kutsher's. He played at the Kennedy Center and also in many Broadway shows, including "Half a Sixpence."
According to his girlfriend Marion Cooper, Mr. Tucker's best friends were fellow musicians Howie Leshaw, Marty Sheller, Guido Gonzalez, Herbie Rothstein, Ray Vega, Mickey Nash, Mike Molero, Don Hahn, Victor Paz, Bob McCoy, Alan Goidel, Ron Pudue, Lew Soloff, Ray Barretto, Stan Molik and others. "Dave's life was music," wrote Ms. Cooper in a letter to Allegro. "His love was his trumpet. He will be sorely missed."
Mr. Tucker is survived by his daughter Meryl, son-in-law Tom, and their children Sarah, Jacob, Akiva, Hadassah, Tzipora, Itamar, Moshe and Emunah. Additionally, he is survived by another daughter, Bonnie Empress, and his sons Seth and Steven. Mr. Tucker is also survived by the entire Cooper family: Marion Cooper, Thelma and Moish Sapir, Sam and Barbara Cooper, Michael Sapir, and Rachel, Roger and Gemma Quinton.
We also remember . . .
Sam Genovese, trumpet
Thomas E. Handforth, elec organ-ft pd
Charles Jaffe, violin
Joe James, trumpet/arranger
Doris Johnson, harp
Leonid Levin, violin
Esther Schure (Gilbert), violin
This story originally appeared in the October 2011 issue of Allegro, the magazine of the New York City musicians' union (AFM Local 802). For reprint requests, send an e-mail to editor Mikael Elsila at Allegro@Local802afm.org.