Requiem
Volume 111, No. 11
November, 2011
Rudolf Fellner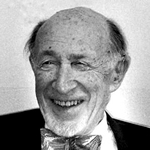 Rudolf Fellner, 98, died on Sept. 2. He had been a member of Local 802 since 1952.
According to the Pittsburgh Post-Gazette, Mr. Fellner first studied piano as a child in his native Vienna, then went on to study with composer Eric Ziesl, achieving a conducting diploma from the Vienna Academy of Music, where his teachers included Felix Weingartner and Josef Krips. He was appointed music director of several opera groups and coached singers privately until the dangers for Jews under the Nazis forced him to emigrate to England and then the United States.
He served with the U.S. Army during the war, and in 1947 earned a master's degree in music from Chicago Musical College, where he established an opera workshop. As conductor, chorus master and coach, he worked regularly at Kansas City Opera, San Francisco Opera and Lyric Opera of Chicago and joined the pioneering television efforts of NBC Opera in the early 1950's.
Mr. Fellner came to Pittsburgh in 1964 to teach and direct the opera programs at Carnegie Mellon University. Later he became an adjunct faculty member and head vocal coach at Duquesne University, continuing until arthritis made it too painful for him to accompany his students at the piano.
He is author of the book "Opera Themes and Plots," a guide to operas that interlaces musical examples into the story summaries.
Mr. Fellner is survived by his children Kim, Jane and Gene.
Edited from the obituary for Mr. Fellner in the Pittsburgh Post-Gazette, written by Robert Croan.
---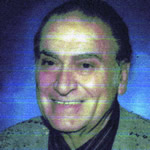 Gerald V. Grosso
Gerald V. Grosso, 85, a trombonist and a Local 802 member since 1943, died on Sept. 18.
Mr. Grosso studied at the Manhattan School of Music. He worked with Tommy Dorsey, Gene Krupa, Blue Barron and the Cavalcade of Bands in addition to performing many club dates. During World War II, he served as a musician for the Navy and played for troops in Okinawa. He is survived by his wife Elaine and children Sharon, Laraine and Laurence.
---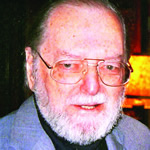 Charles Jaffe
Charles Jaffe, 94, a violinist and a Local 802 member since 1944, died on Aug. 16.
Mr. Jaffe's career began at the age of 5 when he played solo violin with the Philadelphia Women's Symphony. He later became the youngest violinist to play with the Philadelphia Orchestra.
Mr. Jaffe studied at the Curtis Institute, where his instrument was one of the famous Stradivarius violins, the Marquis, which now resides in a private home in Michigan.
He moved to New York City in 1945 where he became a violinist under Arturo Toscanini in the NBC Symphony Orchestra. This inspired him to establish an orchestra of his own, the Long Island Symphony Orchestra. He became conductor of the American Ballet Theatre and took them on tour to Japan and Australia. He wrote arrangements for the Metropolitan Opera and for Jan Peerce, Risa Stevens, Nat King Cole, Lena Horne and Ethel Merman.
For many years, Mr. Jaffe was the musical director for the Broadway shows "My Fair Lady," "Fiddler on the Roof" and "West Side Story," for which he received a Tony nomination. He also did summer stock with Jayne Mansfield, Ray Milland and many others.
Mr. Jaffe was the oldest surviving former member of both the Philadelphia Orchestra and the Curtis String Quartet. He is survived by his daughter Elissa, son-in-law Leonard and grandchildren Shara, Ellen, Robyn and David.
The family requests that contributions in Mr. Jaffe's memory be made to the Curtis Institute of Music. See www.Curtis.edu or call (215) 893-5279.
---
Nadia Koutzen
Nadia Koutzen, 80, a violinist and a Local 802 member since 1950, died on Sept. 8.
Ms. Koutzen was considered a child prodigy and performed as a soloist with the Philadelphia Orchestra at the age of ten. She later toured as a recital and concert soloist throughout the world. As first violinist, Ms. Koutzen accompanied the Bolshoi, Pennsylvania Ballet and Moiseyev dance companies. She performed as concertmaster with the Garden State Philharmonic for 21 years as well as with the Philly Pops of Philadelphia and Plays in the Park of Middlesex County.
"Nadia will be remembered as a selfless, pure-spirited friend, revered violin teacher, mentor, gardener and great mom," wrote her son David in an e-mail to Allegro. "She inspired many devoted pupils to whom she bestowed life-lessons and enjoyment. Her passion extended beyond music to her devotion to nature, the environment and humanitarian work. With these gifts, Nadia enriched the lives of all she encountered."
In addition to David, Ms. Koutzen is survived by her children Elizabeth and Timothy, sister-in-law Nancy, nieces Myra and Tanya and nephew George.
---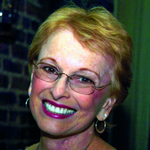 Myra Segal
Myra Segal, 72, a violinist and a Local 802 member since 1975, died last May 24.
An accomplished violinist, Ms. Segal attended New York's High School of Music and Art, Queens College and Juilliard. She performed with the American Ballet Theatre, Met Opera, New York City Opera, San Francisco Ballet and Oakland Symphony, as well as in many Broadway shows. She also played with Tony Bennett, Jefferson Airplane and many other groups.
"Energetic, vivacious, a friend to many, Myra's positive outlook and strong will served her well in her five-year battle against a terrible disease," wrote Ms. Segal's family in a paid death notice in the New York Times.
She is survived by her husband Cyrus, sister Barbara and her husband Liam, daughter Gillian and her husband Meir, son Jason and his wife Betsy, and stepson Peter and his wife Fran. She is also survived by her grandchildren Lauren, Mallory, Benjamin, Joseph, Rachel, Elio, Desmond and Abigail, and cousins Erica and Claudia and Claudia's husband Jim.
The family suggests donations in Ms. Segal's memory to any charity.
We also remember . . .
Dan Edwards, piano
Bernard Greenhouse, cello
George Monte, trombone
John M. Trento, arranger