Requiem
Volume 112, No. 1
January, 2012
Olga Bloom
Olga Bloom, 92, the founder of Bargemusic, died on Nov. 24. She had joined Local 802 in 1942.
Ms. Bloom was a prominent violinist and violist in recording studios and on Broadway. In 1976, at age 57, she converted an old coffee barge into a concert hall, which she moored in Brooklyn. She once said she wanted to create a place for musicians to perform in an environment that would nurture their creativity. Ms. Bloom pulled back from administrative duties in 2005 and retired from Bargemusic. She died at a nursing home in Manhattan.
Ms. Bloom was the widow of Toby Bloom, the former violinist in the NBC Symphony and Symphony of the Air.
Edited from the Associated Press.
---
Daryl "Flea" Campbell
Daryl "Flea" Campbell, 87, a trumpeter, died on Oct. 29.
Born in Pittsburgh, Mr. Campbell left home at the age of 14 with his trumpet and spent 73 years in show business. He became one of the great trumpet players of his time. Starting in burlesque, he graduated to the superstar orchestras of Tommy Dorsey, Benny Goodman and Les Brown.
Mr. Campbell was also an author and a stained glass artist. He is survived by former wife Lynn Roberts and their children Darla, Daryl and Juda Lynn. He is also survived by his brother Ronnie and grandchildren Zachary and Olga.
---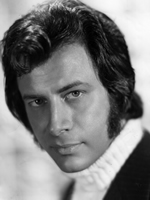 Dan Edwards
Daniel Edward Seso, 69, a pianist and vocalist, died Sept. 9. He had been a Local 802 member since 1986. Known professionally as Dan Edwards, he was a versatile pianist with a dazzling jazz technique, tempered with eloquence from classical training. He successfully designed and combined these two musical traditions into his own unique sound.
Vocally and pianistically, Mr. Edwards had a knack for establishing a rapport with audiences of all age groups. His repertoire embraced most musical genres and styles, including original compositions.
During his career, Mr. Edwards performed for Henry Mancini, Rudy Giuliani and other A-list names. He once shared a taxi with Ella Fitzgerald and called it "the most memorable ride of my life, with a very gracious lady."
Mr. Edwards started serious piano study at age eight. Conservatory trained, he planned a concert career under the tutelage of Adelaide Banazynski, but in his early 20's he was attracted by the spontaneity and improvisational nature of jazz, which he learned from Sigmund Millonzi, Tommy Sheridan and Gabriel DiPiazza.
After a successful music career in the Midwest leading his own trios, he headed to New York, continuing his education and voice training with Oren Brown, Carlo Menotti, Kurt Baum, Phyllis Lynd and Margarita Leila Bustamente.
Mr. Edwards' musical journeys took him everywhere from Canada to the Catskills. In New York City, he played at Windows on the World, Top of the Sixes, and hotels such as the St. Regis, Sherry-Netherland, Helmsley Palace, and at Hurlingham's restaurant in the New York Hilton. In recent years, he played at Mama Leone's, Giando on the Water, Café Mozart and the Yale Club, which was his last job.
He is survived by his sister DiAnn, brother-in-law Katsunori, companion Marlis and brother Deniel. The family suggests donations be made in Mr. Edwards' name to Local 802's Emergency Relief Fund. Call (212) 245-4802 for details.
---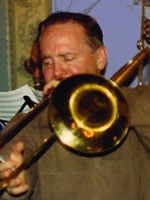 Louis Goldman
Louis Goldman, 77, a trombonist, died last July 22, 2011. He had joined Local 802 in 1954.
Known for his tender and sweet sound, he started playing when he was a young man. It was when he toured as lead trombonist with many of the major big bands including Ralph Flanagan, Charlie Barnet, Tommy Dorsey, Art Mooney and Richard Maltby among others, that his career hit its stride.
Mr. Goldman was passionate about his work. Rarely did a day go by when he wouldn't reach for his trombone to perfect his smooth-toned playing. Until his passing, he was still performing publicly with the Bob Thoesen Orchestra.
Warm and relaxed, his love of playing could only be matched by his dry wit which would often erupt in the twist of a phrase to placate the situation at hand.
According to his dear friend, Gail Coverdale, Lou's best friends were his fellow musicians Greg Henry Waters, Harry Stump, Hap Gormley, Don Edmonds, Gary Pace, Billy Grey, Jack Gale and others, as well as his fellow musicians with the Bob Thoesen Orchestra.
He is survived by his brother Gene, sister Ida Kurtz, nephews Evan and Michael, and niece Ruchel.
Louis Goldman: 'A sweet and wonderful man'
I met Lou Goldman (1933-2011) in the late 1950's when, along with hundreds of other "freelance" musicians, we were both playing weekends with various "name" bands working out of New York City. I knew him then as a fine trombonist with a friendly and easygoing personality.

Our paths crossed again a few years ago, when I was invited by my old friend Hap Gormley to sit in with an informal group of "old-timers" that gathered every month at Smith's Bar on 8th Avenue to reminisce about the old days in the music business. When I heard that Lou would be there I decided to show up.

Seeing Lou in that casual setting, I was even more impressed with his modest, goodhearted manner and quiet sense of humor and I did my best to be there on the second Tuesday of every month to share stories, jokes and CD's.

We were all privileged to know Lou and I am certainly not alone in missing this sweet and wonderful man. – Jack Gale
---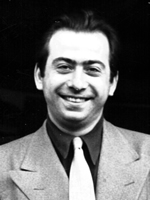 Harold Kohon
Harold Kohon, 94, a violinist and a Local 802 member since 1936, died on Oct. 13.
Mr. Kohon began playing the violin at the age of four. Soon after, he started playing the talent show circuit and studied at the Curtis Instiute of Music while still young. His teachers at the time included Michael Piastro and George Enesco.
Mr. Kohon's career took off. He performed on the Symphony of the Air and the WOR radio symphony. He eventually won the concertmaster chair with the Baltimore Symphony, NBC Opera, American Symphony and the New York City Opera.
His string quartet, which he led, was in residence at Columbia University, NYU and Southampton College. The quartet won the Grande Prix du Disque in 1963 for recording the Berg quartet. The group also recorded works of Brahms, Schumann, Dvorak, Schoenberg, Ives, Penderecki and many American composers.
Separately, Mr. Kohon recorded the sonatas of Paganini for violin and guitar. From the late 1960's through the early 1990's, Mr. Kohon played for film dates, popular recordings and commercials.
He is survived by his daughter Isadora, who is also a member of Local 802. He is also survived by his son-in-law Rogelio and grandaughters Rebecca and Eliana.
---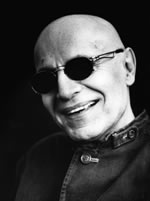 Paul Motian
Paul Motian, 80, the jazz drummer, died on Nov. 22. He had been a Local 802 member since 1954. Mr. Motian came to prominence as a member of pianist Bill Evans' trio in the late 1950's and influenced a generation of musicians with his astounding sense of time.
Mr. Motian, who grew up in Providence, and spent time in the Navy, came to the forefront while a member of Evans' trio in the late 1950's and early 1960's, playing on landmark recordings such as "Waltz for Debby" and "Sunday at the Village Vanguard." He also had longtime partnerships with pianist Keith Jarrett, bassist Charlie Haden and guitarist Bill Frisell.
Motian's career also included stints as a bandleader, beginning with the album "Conception Vessel" in 1972. As a leader, he recorded nearly three dozen albums for the ECM, Winter & Winter and JMT labels.
Even after Motian stopped touring he continued to perform and record, mostly in New York and most often at the Village Vanguard jazz club, where he last performed in September. His repertoire included originals, American songbook standards and traditional bebop.
He is survived by his sister Sarah and niece Cindy.
Edited from the Associated Press.
---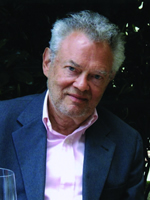 Gerald Tarack
Gerald Tarack, 82, a violinist and a Local 802 member since 1948, died on Dec. 8.
Mr. Tarack played in the St. Louis Symphony while still in his teens. Later, he played at Radio City Music Hall, where he met Linda, a dancer who became his wife. He proceeded onto Broadway where he led the string section of the show "1776" while establishing himself as New York City's quintessential freelance all-purpose concertmaster for live concerts and recording work.
Mr. Tarack was concertmaster for the Tony Awards show for many years as well as concertmaster and personnel manager of the Long Island Philharmonic.
He was also the founding first violinist of the Beaux Arts String Quartet, a soloist with the New York Chamber Soloists and the original concertmaster of the Mostly Mozart Festival. Additionally, he was concertmaster and personnel manager of the Alvin Ailey Dance Company and the Joffrey Ballet.
He leaves behind his wife Linda, children Gwen and James, and grandchildren Kayla, Kol, Jasper and Lily.
---
Edwin Judd Woldin
Edwin Judd Woldin, 86, a composer and pianist, died on Nov. 27. He had been a Local 802 member since 1944.
Mr. Woldin was best known for composing the musical "Raisin," based on Lorraine Hansberry's play "A Raisin In The Sun." He created the show with Robert Brittan while attending the BMI Lehman Engel Musical Theatre Workshop. "Raisin" won both a Tony (for best musical) and a Grammy (for best original score from a musical). The original run lasted 847 performances.
Mr. Woldin earned an M.A. from Rutgers and had started work on a Ph.D. at Columbia before he left school for his artistic pursuits. He wrote the dance music for a Broadway musical based on James Thurber's "Fables for Our Time" and went on the road with Don Elliott and Lionel Hampton. Later, he studied at Black Mountain College and the University of New Mexico.
His other work includes "Petticoat Lane," "Lorenzo," "The Prince and the Pauper," and "Little Ham." In 1992, he wrote a concert opera based on the Biblical story of Jonah, which was performed at Merkin Concert Hall as part of a festival of Jewish music presented by Jack Gottlieb. It would also be produced at the York Theatre in 2004.
Mr. Woldin is survived by his children John, Mark, Daniel, Peter and Donna, his partner Amy Seidman and seven grandchildren. Edited from Wikipedia.
We also remember . . .
Jack Dema, tenor saxophone
John Glasel, trumpet*
Anthony Phillips, trombone
William Paul Snyder, piano

*Please see a feature story about John Glasel in this issue