Requiem
Volume 112, No. 6
June, 2012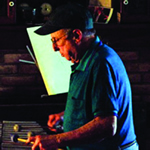 Teddy Charles
Teddy Charles, 84, a vibraphonist and pianist and a Local 802 member since 1982, died on April 16.
Mr. Charles was known as a groundbreaking vibes player and an adventurous composer, who anticipated post-bop and free jazz harmonies and excursions.
In his career, Mr. Charles played or recorded with Charlie Parker, Max Roach, Miles Davis, Artie Shaw, Wardell Gray, Benny Goodman, Shorty Rogers, Randy Brooks, Elvin Jones, Buddy De Franco, Chubby Jackson, Anita O'Day, Oscar Pettiford, Roy Eldridge, Gunther Schuller and Slim Gaillard.
He was a member of the Jazz Composers Workshop from 1953 to 1955 with Charles Mingus and Teo Macero, and recorded with and arranged for Mingus.
In the late 1950's, Mr. Charles worked as a producer and session player at various record labels. He recorded John Coltrane for Prestige and also produced Zoot Sims. As a studio musician, he backed up Aretha Franklin, Bobby Vinton, Paul Simon, Dion and others. Mr. Charles was said to have taught his four-mallet vibraphone technique to Tito Puente. He even participated in a collaboration with the French composer Edgard Varèse.
Mr. Charles gave up playing professionally for 20 years when he became a charter boat captain in the mid-1960's, sailing in the Caribbean and living in Antigua.
He returned to New York in the 1980's, still sailing, but this time playing music again. He played a tribute to Charlie Parker in 2009 with Hank Jones. In 2010, he played a jazz festival in Los Angeles with the drummer Ed Shaughnessy, with whom he often collaborated. He also played recently with trombonist John Mosca.
He is survived by his niece Gail Aronow and other nieces and nephews.
Mr. Charles' Web site (www.teddy-charles.com) is still active and contains much more information about his life.
---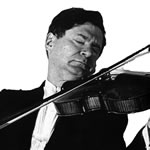 Robert Glazer
Robert Glazer, 82, a violist and conductor, died on March 11. He had been a Local 802 member since 1960.
Mr. Glazer joined the Chicago Symphony Orchestra in 1961 under Fritz Reiner. Between 1952 and 1961, he was a member of the Pittsburgh Symphony, Grant Park Orchestra and a principal in the Civic Orchestra of Chicago.
A scholarship student of William Primrose, Mr. Glazer held M.Mus. and B.Mus. degrees from the Chicago Musical College of Roosevelt University. He performed widely as recitalist and soloist with the St. Louis, North Carolina and Hartford Symphonies, among others, and recording for Albany and other major labels.
Mr. Glazer recorded Morton Gould's viola concerto with the Louisville Orchestra at the composer's request, as well as viola repertoire and chamber music. He had an important influence on contemporary viola literature through his close collaborations with such composers as Gould, Leo Ornstein, Easley Blackwood, David Ott and David Epstein.
Mr. Glazer was violist of the internationally recognized Glazer Duo, together with his wife Gilda Glazer.
As violist of the Hartt String Quartet, he was a professor of viola and chamber music at the Hartt School, University of Hartford. Mr. Glazer was founding violist of the New York Piano Quartet in 1987, a frequent guest artist and teacher at Music Mountain, Brevard and other festivals, and author of many articles on strings and conducting.
He performed as principal violist for the Little Orchestra Society and the Local 802 Senior Concert Orchestra. He was conductor of the New York String Symphony and the American Chamber Orchestra (Chicago).
He is survived by his wife Gilda, also a Local 802 member. He is also survived by his sister Joyce, brother Eli and his nieces and nephew.
---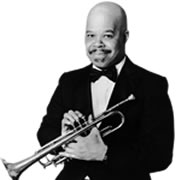 Virgil Jones
Virgil Jones, 72, a trumpeter and a Local 802 member since 1962, died on April 20. In his career, Mr. Jones played, toured or recorded with Ray Charles, Dizzy Gillespie, Jimmy Heath, Lionel Hampton, Milt Jackson, the Thad Jones/Mel Lewis Orchestra, Philly Joe Jones, Larry Ridley, McCoy Tyner, David Baker, Charles Earland, Frank Foster, Archie Shepp, George Gruntz and the Latin Jazz Quintet. He also played in the band of the Dick Cavett Show and in numerous Broadway musicals. Mr. Jones was a member of the Smithsonian Jazz Masterworks Orchestra.
---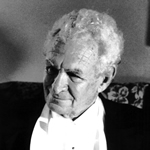 William David Kushner
William David Kushner, 87, a clarinetist and a Local 802 member since 1947, died on March 11.
Mr. Kushner was born in Lake Charles, Louisana, but went to New York City for his training. After graduating from Juilliard, Mr. Kushner played with the Houston and New Orleans symphonies, the New York City Opera and the Metropolitan Opera orchestra, before moving back to the south. In 1958, he began playing with the Lake Charles Civic Symphony. He later became the orchestra's conductor, a post he held from 1978 to 2008.
He was also the conductor of the Rapides Symphony in Alexandria, Louisiana, which he led from 1968 until his retirement in 2002.
During World War II, he served in the Army as a member of the Second Coast Artillery Band. Mr. Kushner also taught music at McNeese State University in Lake Charles for 17 years.
In 1946, he married Sylvia Deutscher, a bassoonist, who died in 1990. Their three children Lesley, Tony, and Eric survive him, along with his daughter-in-law Maighread McCrann and his son-in-law Mark Harris. He is also survived by his wife of 17 years, Marsha Kushner, his stepdaughter Laura Moise (and her husband Ed) and his stepson Mark Ford. Mr. Kushner is also survived by his nephews Daniel, Roland and Paul Kushner, and grandchildren Ciara, Orla, Madeleine, Lily, Natalie and Nicholas.
Those wishing to make a contribution can donate to the McNeese Foundation/William Kushner Scholarship (call 337-475-5588), to Temple Sinai of Lake Charles (call 337-439-2866), or to the Lake Charles Symphony (call 337-433-1611). Lake Charles Symphony donors can choose to contribute to the Sylvia Kushner Principal Bassoon Chair or the William Kushner Principal Clarinet Chair.
---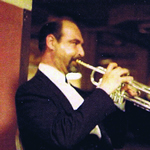 Harry Del Peers
Harry del Peers, 86, a trumpeter and a Local 802 member since 1946, died on Jan. 20.
By age 16, while still in high school, Mr. Peers was awarded a scholarship to study the trumpet at the Curtis Institute with Saul Caston. Mr. Peers was soon playing extra trumpet with the Philadelphia Orchestra and first trumpet with the Washington, D.C. Symphony. He also performed at the Tanglewood Music Festival.
At 19, Mr. Peers was drafted into the Army. He played in the G.I. Symphony and toured Europe. When the war ended, Mr. Peers played with the NBC Symphony before winning a chair with the Metropolitan Opera Orchestra. He played with the Met for 41 years, from 1947 to 1988, and appears on many Met recordings and DVD's.
During his career, Mr. Peers also played with the Bush Quartet, in many Broadway shows and at the prestigious Casals Festival in Puerto Rico. He toured with the Ballet Russe de Monte Carlo and the Stuttgart Ballet.
Mr. Peers is survived by his wife Judith, sons Stephan and Peter, grandchildren Dan (and his wife Jessica), Mikey (and his wife, also named Jessica), Stephanie (and her husband Dan), Cathryn (and her husband), Laura, Eric and Sabrina, and great-grandchildren Jocelyn, Evelyn and Rosslyn.
---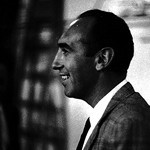 Morton Trautman
Morton Trautman, 86, a trombonist and a Local 802 member since 1943, died on April 21.
Born in Brooklyn, Mr. Trautman served in World War II. During his musical career, he played in big bands, night clubs and hotels, including the Waldorf-Astoria. He also played on Broadway, did studio work and toured with the French actor and singer Yves Montand. He was known as an excellent sight reader.
Mr. Trautman had a second career as a piano technician, including an interesting gig for Norwegian Cruise Lines. At the time, the cruise line only owned one ship. The ship would cruise during the week and come back to port on Saturdays and Sundays, when Mr. Trautman would come on board and tune the pianos. Occasionally, one of the featured stars on the ship would request that the piano be tuned every night before the show. So Mr. Trautman would cruise for the week and tune the pianos each night. During those cruises, he was allowed to bring his wife Anita; they were treated as guests and got to stay in guest cabins.
In addition to Anita, Mr. Trautman is survived by his sons Robert and Allan and their familes.
We also remember . . .
Dennis L Anderson, piano
Bronislaw Bialoglowski, saxophone
Harold Bielski, piano
Jack Cohen, saxophone
Joseph Dell'Aquila, french horn
Carl J. Eberl, conductor
Marilyn Estey, violin
Hugo Fiorato, violin
Norman A. Forsythe, bassoon
Walter Legawiec, violin
Ralph A. MacDonald, percussion
George Mesterhazy, piano
Dwight Murphy, bass
Robert Rudie, violin
Herman W. Saunders, piano
Anthony (Sheldon) Scelba, piano
Bill R. Thomas, bass