Requiem
Volume CX, No. 4
April, 2010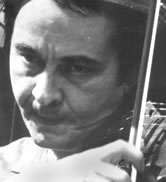 Gene Orloff
Gene Orloff, 87, a violinist and contractor and a Local 802 member since 1937, died a year ago, on March 23, 2009.
When Mr. Orloff was only 3 years old, his father's violin had to be hidden from him, or he would wake the family by getting it down from the top of the piano at 6 a.m. and trying to play it. Eventually his father, a Russian immigrant and violin maker, gave him a violin and even worked on several models until he made one that was just right for his son.
By the time Mr. Orloff was just five, he was playing recitals in Boston, where he lived. Many more early concerts followed, including performances at Carnegie Hall and with the Boston Symphony.
The Curtis Institute of Music awarded him a scholarship, but the grueling practice schedule was not for him, so he ended his concert career and sought work as a commercial musician. The jobs started pouring in, and he found himself sometimes working 15 hours a day.
He played for Aretha Franklin, Frank Sinatra, Barbra Streisand and the Bee Gees, among many others. According to his daughter Marcy, one of Mr. Orloff's favorites was Van McCoy, writer of the 1975 disco hit "The Hustle."
In 1969, Mr. Orloff and a group of fellow New York City recording musicians organized the Recording Musicians Association and he became its first president.
Besides his daughter Marcy and son-in-law Kosta, Mr. Orloff is survived by his son Peter and grandchildren Nicholas and Gena.
Please see The Musicians' Voice for a letter to the editor from Mr. Orloff's daughter Marcy.
---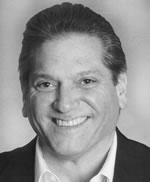 Richard A. Raffio
Richard A. Raffio, 59, a trumpeter and an 802 member since 1973, died on Feb. 26.
Born and raised in Westchester County, Mr. Raffio was a proud graduate of the Manhattan School of Music (prep division) and Boston University School of Fine Arts.
He held the positions of principal trumpet and assistant house contractor with the Radio City Music Hall orchestra where he also served on the labor-management committee.
Mr. Raffio performed and contracted for countless shows on Broadway for over 40 years. He was a highly respected lifetime member of the New York music community as an artist, leader and mentor.
He is survived by his wife Kathie, children Desi, Tony and Doretta, granddaughter Sophia, mother Marie and siblings Ron, Jim and Dolly.
The family requests donations be made to the New York Organ Donor Network. For more information, call (646) 291-4444.
---
David Soyer
David Soyer, 87, a cellist and an 802 member since 1939, died on Feb. 25.
Mr. Soyer was born in Philadelphia and took up the cello at 11. His first teacher was Emmet Sargeant, a member of the Philadelphia Orchestra; he went on to study briefly with Joseph Emonts, a member of the New York Philharmonic. His major teacher was Diran Alexanian, followed by lessons with Emanuel Feuermann and Pablo Casals.
Mr. Soyer made his debut with the Philadelphia Orchestra in 1942, under Eugene Ormandy, performing "Schelomo" by Bloch.
But his major legacy was the Guarneri quartet, which he formed at the Marlboro Music Festival in Vermont in 1964 along with the violinists Arnold Steinhardt and John Dalley and the violist Michael Tree. For the next 37 years they played together and became one of the world's best-known quartets. The quartet traveled the world, playing 100 concerts a year, and its success drew the attention of writers and filmmakers. At least three books have been written about it, and it was the subject of a well-received documentary in 1989, "High Fidelity: The Adventures of the Guarneri String Quartet."
Mr. Soyer was also a teacher, giving lessons at his apartment until two weeks before his death. He was on the faculties of Curtis, Juilliard and the Manhattan School of Music.
Mr. Soyer is survived by his wife Janet, sons Daniel and Jeffrey, sister Dolores and two granddaughters.
Edited from the New York Times.
---
We also remember . . .
Anthony Antonelli, sax
Amalia E. Busuttil, piano
James F. Chapin, drums
Karl De Karske, bass trombone
James Grasso, violin
Ellie Greenwich, piano
Tommy Lucas, guitar
Sam Lutfiyya, percussion
To report the death of a member, please call Tamea Dunn at (212) 245-4802. Be sure to ask about any possible refund of Local 802 membership dues. Spouses of deceased members should also call the AFM Pension Fund at (800) 833-8065, ext. 1311, to ask about any possible benefits. To submit an obituary to Allegro, e-mail Allegro editor Mikael Elsila at Allegro@Local802afm.org or call (646) 765-9663.