Requiem
Volume 113, No. 7
July, 2013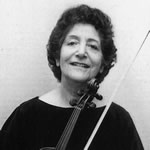 Lilo Kantorowicz Glick
Lilo Kantorowicz Glick, 98, a Local 802 member since 1941, died on June 3 in her home in North Bennington, Vermont. In an 80-year teaching and performing career as a violinist, she conducted master classes at Stanford University and in Shanghai and Nanjing, China and was a faculty member of the Mannes College of Music. She also taught violin and viola at Queens College, the Shanghai Conservatory and Bennington College. Her orchestra experience included posts at the Baltimore, San Antonio and New Orleans symphonies, the Women's Orchestra of Montreal, and Tommy Dorsey's orchestra.
Ms. Glick's students include teachers, performers, and members of orchestras such as the Rotterdam Philharmonic, La Scala opera house, National Ballet of Canada, the National Symphony Orchestra in Washington, D.C., New York Philharmonic, Philadelphia Orchestra, Orpheus Chamber Orchestra, among many others. A graduate of Bennington College, she earned her Bachelor of Arts degree in 1984
Lilo Glick dedicated herself as a performing artist to providing benefit concerts for communities in need, from the Bennington Food & Fuel Fund, to numerous Red Cross and Salvation Army relief efforts. Her performances have helped to raise funds for children victims of the Chernobyl nuclear power plant disaster (upon invitation by the German government for a performance at Nikolai-Kirche in Berlin), refugees of Rwanda and Kosovo, families of 9/11 victims, Habitat for Humanity, and scholarship resources for the Dionondehowa Wildlife Sanctuary and School in Shushan, New York. A performance by Ms. Glick of the Csárdás by Vittorio Monti with photos is on YouTube.
She is survived by her daughters Judith and Jane, grandchildren Ariana and Daniel, son-in-law James, and her many friends and students.
The family suggests contributions to the Bennington Interfaith Council Emergency Food & Fuel Fund (www.BenningtonFreeClinic.org/food_fuel.html) or Congregation Beth El, also in Bennington (www.CBEvermont.org).
---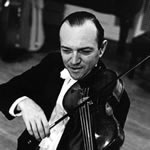 David Schwartz
David Schwartz, 96, a violist and a Local 802 member since 1946, died on June 5. Mr. Schwartz's career was extremely rich and diverse, but he is most recognized for his chamber music performances and recordings with the Yale and Paganini Quartets. He also performed with the Walden String Quartet and Cremona String Trio. Mr. Schwartz studied viola at Curtis Institute under Louis Bailly and Max Aronoff. By the age of 23, he was already principal violist of the Cleveland Orchestra. Mr. Schwartz also performed and toured with Leopold Stokowski's All-American Youth Orchestra. During World War II, he enlisted in the Air Force and became lead violist of the Glenn Miller Army Air Force Band. After the war he performed with the Detroit Symphony as well as the NBC Orchestra under Arturo Toscanini. He served as principal violist of the Puerto Rico Symphony for its inaugural season under Pablo Casals.
During his career, Mr. Schwartz taught full time at Yale and at the California Institute of the Arts and gave master classes at many other prestigious institutions.
Mr. Schwartz later served for many years as composer John Williams' principal violist; he played on many of Williams' most famous film scores, including "Jaws" and "Raiders of the Lost Ark." He also performed on recordings by Frank Sinatra, Johnny Mathis, Bill Evans, Diana Ross and The Supremes, Sérgio Mendes, Lionel Richie and John Hiatt. He was five times voted Most Valuable Player by the National Academy of Recording Arts and Sciences and later received the Emeritus MVP award.
Mr. Schwartz served on the board of the AFM Pension Fund and also served as vice president of the Recording Musicians Association of Los Angeles.
He is survived by his daughter Lynette, son-in-law Kevin, granddaughter Lauren, niece Teresa and nephews Ken and Howard.