Requiem
Volume 113, No. 11
December, 2013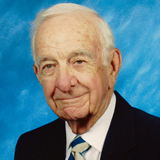 KIRBY CAMPBELL
Kirby Campbell, 97, a member of Local 802 since 1946, died on Sept. 27. Mr. Campbell was a multi-instrumentalist, who played cello along with all of the woodwinds, and even taught himself a little electric bass. Raised in Raleigh, North Carolina, he was a self-taught musician. As a young man, one of his earliest professional engagements was playing with the Johnny Long orchestra, with whom he toured extensively. He even appeared with the Long orchestra in an Abbott and Costello film, "Hit the Ice." That was only the beginning of a long and illustrious freelance career, playing with everyone from Elvis to the St. Petersburg Symphony. (The symphony passed through Miami in 1993 and hired Mr. Campbell to play on Rachmaninoff's "Symphonic Dances," which utilizes an alto saxophone in the opening movement.)
Mr. Campbell played on concerts with Frank Sinatra, Barbra Streisand, Nat King Cole and many others. He recorded on studio dates with the Bee Gees.
In his 40s, Mr. Campbell left NYC for Florida, where he continued an active career. Although he only had an eighth-grade education, he eventually became a tenured professor at the University of Miami school of music, where he taught sax, flute and clarinet. In 1982, Mr. Campbell recorded his own album, "The Sounds of Praise," where he played 26 different parts on 13 different instruments. Mr. Campbell was still actively performing and recording up until his death.
He is survived by his brother Owen, son John K. Campbell, daughter Patricia Higgins, son-in-law Terry, grandchildren Suzanne, Ryan and Amanda, and great-grandson Ethan.
---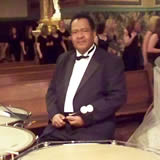 WILSON OSCAR MOORMAN III
Wilson Oscar Moorman III, 73, a percussionist, timpanist and drummer, died on Oct. 3. He had been a Local 802 member since 1969. Mr. Moorman earned a master's degree in percussion from Juilliard, where he studied timpani and percussion with Saul Goodman, composition with Hall Overton, and theory with Vittorio Giannini and Jacob Druckman. At the same time, he played in Newark jazz clubs with Woody Shaw, Tyrone Washington and Larry Young Jr. (with whose group he would later record the Blue Note album "Love and Peace").
Over his career, Mr. Moorman performed with the North Carolina Symphony (becoming its first African-American member), the New Jersey Symphony, the Santa Fe Opera, the Staten Island Symphony, the Lincoln Center Jazz Orchestra, the Richmond County Orchestra, the Dance Theatre of Harlem, the Goldovsky Opera, the Seoul Symphony, the Symphony of the New World (with whom he made a television appearance on an NET special in 1970) and many others.
He toured worldwide with Tom Jones, Stevie Wonder, Marvin Gaye, and his cousin Melba Moore, and performed with Max Roach's M'Boom, the Bennington College Contemporary Music Series, the Society of Black Composers, the New York Pro-Arte Chamber Ensemble, David Amram's group, the Experimental Intermedia Players, and more. He also played in numerous Broadway shows.
Mr. Moorman taught at Wagner College, Kean College, Manhattan Community College and many other colleges and schools. He is survived by his wife Joyce, brother David, uncle Clement and many cousins.
---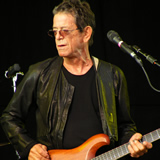 LOU REED
Lou Reed, 71, the songwriter, guitarist and singer, died on Oct. 27. He had been a member of Local 802 since 1966. Known for his distinctive deadpan voice and poetic lyrics, Mr. Reed formed the Velvet Underground in 1965 with John Cale, Sterling Morrison and Maureen Tucker. The group caught the attention of Andy Warhol, who became their muse and manager. With the addition of the German singer Nico, the band's debut album has become one of the most influential rock albums of all time.
After quitting the group in 1970, Mr. Reed released two solo albums in the next two years. "Walk on the Wild Side" became a hit single and signature song. After several albums with commercial success, Mr. Reed also released Metal Machine Music, a double album of electronically generated audio feedback. In 1990, following a 20-year hiatus, the Velvet Underground reformed for a benefit concert in France and began touring again.
In 2009, Mr. Reed's was a featured performer at the Jazz Foundation of America annual benefit "A Great Night in Harlem." Soon after, Mr. Reed formed the Metal Machine Trio, which was widely viewed as a return to his exploration of noise and sound. In 2011, heavy-metal band Metallica recorded a full-length collaboration with Reed entitled "Lulu."
Mr. Reed's incredible career and influence are too vast to condense into this small space. For more, see www.LouReed.com. Local 802 members who were fortunate enough to perform with Mr. Reed may e-mail reminiscences to Allegro@Local802afm.org.
He is survived by his mother Toby Reed, his sister Merrill Weiner, and his wife, the composer, performance artist and musician Laurie Anderson, who is also a member of Local 802.
Some material here edited from Wikipedia.
---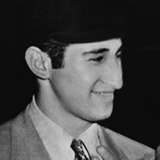 ANDREW SENATORE
Andrew Senatore, 83, a trumpeter and a Local 802 member since 1949, died on Oct. 21.
Mr. Senatore played with Frank Sinatra and was perhaps best known for his many tours with Tito Puente.
Mr. Senatore's son Tony wrote, "To my knowledge, my father was the first American to sing a lead vocal on a Tito Puente album. In addition to singing in the band, he played in the trumpet section. I met many of the best musicians through my dad. Tito Puente himself gave me my own drum set in 1972. I also met Lew Soloff, Victor Paz, Jimmy Frisaura, Santos Colon, Ronnie Bedford, Bob Porcelli, Mike Manishor, Jeff Ganz and Alan Childs, to name a few. My father is gone, but his legend lives on in his music and stories. He was a big supporter of Local 802, and even in his last days wanted to make sure that his obituary was published in Allegro."
Mr. Senatore also played the top club dates in NYC, performing with the groups of Lester Lanin, Peter Duchin and Alex Donner.
Besides his son Tony, Mr. Senatore is survived by his wife Olga, sister Marie and granddaughter Alexandra.
---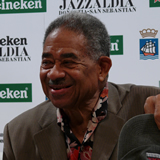 FRANK WESS
Frank Wess, 91, a saxophonist and one of the first popular jazz flutists, died on Oct. 30. He had been a Local 802 member since 1956.
In his early career, he played with Blanche Calloway, the sister of Cab Calloway. During World War II, Mr. Wess led a band accompanying the singer Josephine Baker. Later, he went on to play with Billy Eckstine, Eddie Heywood, Lucky Millinder and Bull Moose Jackson.
In 1949, Mr. Wess began studying flute with Wallace Mann from the National Symphony and Harold Bennett from the Met Opera. Four years later, Mr. Wess put his flute chops to use in the Count Basie Orchestra, where he played and soloed on flute as well as alto and tenor sax.
Mr. Wess moved to New York City in 1964 to lead his own groups and play with the New York Jazz Quartet, Dameronia and others. He also worked in studios and played in various shows all over the city.
Mr. Wess held a contract with ABC for ten years, where he performed for "Saturday Night Live," and the Dick Cavett and Sammy Davis shows. For almost 20 years, he played in a quintet called "Two Franks," with Frank Foster, his colleague from the Basie days.
In the late 80s and early 90s, Mr. Wess led a big band that made highly successful appearances in Japan. The band included ex-Basie alumni Harry "Sweets" Edison, Joe Newman, Snooky Young, Al Grey, Benny Powell, Marshal Royal and Billy Mitchell.
In 2007, Mr. Wess was named a Jazz Master by the National Endowment for the Arts.
He is survived by his partner Sara Tsutsumi, daughters Michele and Francine, two grandchildren and four great-grandchildren.
Local 802 members who have reminiscences to share about Mr. Wess can e-mail them to Allegro@Local802afm.org. Obituary edited from www.FrankWess.org
There will be a celebration of Mr. Wess's life on Saturday, Jan. 4 at 6:30 p.m. at St. Peter's Church (www.SaintPeters.org). Jimmy Owens and Jerry Dodgion will serve as musical directors of the event.
---
WE ALSO REMEMBER . . .
Little Joe Ayesu, guitar
Ruth Berman, harp
Sally Foster, harp
Joyce Granoff, violin
Bob Greene, piano
Robert Hartzell, trumpet
Victor Powell, saxophone
Bob Thomas, drums
To report the death of a member, call Avelon Ramnath at (212) 245-4802. Be sure to ask about the union's death benefit. Also, see www.afm-epf.org for information on pension benefits.