Requiem
Volume 114, No. 6
June, 2014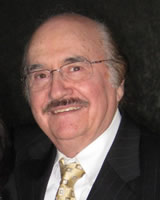 Herb Davidson
Herb Davidson, 83, a member of Local 802 since 1946, died on Feb. 7. Mr. Davidson was a pianist, accordionist, vocalist, composer, arranger and producer.
In 1971, Mr. Davidson and his future wife, Charlotte Sanders, founded Charlotte Russe Music. The company wrote and produced songs and jingles, created children's recordings and videos, and performed at club dates all over. In the past several years, Mr. Davidson and his wife gave lecture-performances on the Great American Songbook.
Mr. Davidson was lucky enough to study piano, theory and composition with Anna Kamien, who had been a pupil of Nadia Boulanger. He attended the High School for Music and Art, studied piano with Frances Dillion and voice with Charles Haywood. He earned a master's degree in music from Queens College, where he organized the Hillel choir.
During the Korean War, Mr. Davidson enlisted in the Army Field Band as an accordionist. He also sang, wrote and arranged for the Soldiers' Chorus. Later in his career, Mr. Davidson sang with the Ray Charles Singers on the Perry Como show for five years. He also sang with the Dick Williams Singers, Mitch Miller, the Fred Waring Chorus and the Harry Simeone Chorale.
Mr. Davidson is survived by his wife, Charlotte, children Laura and Josh, stepchildren Jonathan and James, daughters-in-law Lisa, Nadine and Shoshanna, son-in-law Andy, three grandchildren and eight step-grandchildren.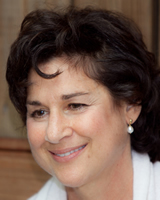 Deborah Hoffman
Deborah Hoffman, 53, the principal harpist with the Metropolitan Opera and a member of Local 802 since 1982, died on Feb. 12. As the youngest child in a famous musical family, she grew up hearing superb string playing. This background gave her harp playing a singing tone, inflected phrasing, and variety of tone colors and voicing that transcended the usual limitations of the instrument. As a young child she had such a naturally gifted ear that she was able to memorize pieces on first hearing. Her keen awareness of orchestral texture enabled her to unfailingly know exactly when and how to fit it. Early in her professional career she discovered that she had somehow developed the capacity to mind-read conductors to know exactly what their intentions were. This made her the favorite of many maestros. "I can always count of her for exactly what I want," said James Levine, music director at the Met. "She's a great musician, she's a great harpist, she's a great colleague, she's a great citizen in the orchestra."
Those who knew her can never forget her delightful sense of humor, positive attitude, enthusiasm, animated facial expressions and intellectual curiosity. Ever-present and aware, she could remember details from conversations or events that took place years in the past. A person of impeccable integrity, she had that rare capability of always speaking the truth, yet almost never offending.
She is survived by her mother Esther, father Irwin, brothers Joel, Gary and Toby, husband Roger, nephews and nieces Sascha, Benjamin, Natania, Nasu and Solomon, and stepchildren David and Rachel Nierenberg.
Obituary from Ms. Hoffman's notice in the New York Times, via www.DeborahBHoffman.com.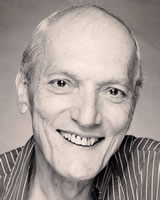 Kenneth Schmidt
Kenneth Schmidt, 90, a clarinetist and flutist and a member of Local 802 since 1945, died on April 8. Mr. Schmidt was born and raised in New Orleans and began playing clarinet at 13. He earned a degree from Loyola University, graduating in 1950 after taking two years off to do a tour in the Air Force. In the years following the war, he played in the big bands of Jack Teagarden, Johnny Bothwell, Herbie Fields, Larry Elgar and Charlie Barnet.
Having been introduced to the flute by an Air Force friend, Mr. Schmidt was accepted to Juilliard in 1951 as a flutist, where he also studied composition with Henry Brant. There he met his wife, Fumi Akimoto, who was in Juilliard's first dance class. Mr. Schmidt played flute in the New Orleans Symphony, New Orleans Opera Company, Brooklyn Philharmonic, New York City Opera and the Metropolitan Opera. He played on TV, recorded for jingles and performed in many Broadway shows. As a composer, he wrote numerous chamber pieces and solos, and he also taught flute privately. He was most proud of his daughter, Rie Schmidt, a flutist who remains an active member of Local 802 to this day.
His hobbies included chess, jogging (including seven marathons) and creating visual art – paintings, collages and sculptures. He is survived by his wife Fumi, daughter Rie, son-in-law Benjamin, and grandchildren John and Mitsuko.
WE ALSO REMEMBER
Arvid Allen, piano
Frank Christian, guitar
Henry S. Golis, trumpet
Joe Kobus, accordion
Dave Kurtzer, saxophone
Kenneth Thornhill, drums