Requiem
Volume 115, No. 9
September, 2015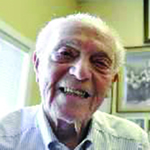 VINCENT CARUSO
Vincent Caruso, 100, a Local 802 member since 1937, died on June 19. He played clarinet, saxophone, piano and drums. For 70 years, Mr. Caruso taught at his family music studio in Delaware County, Pennsylvania. He also served as president of AFM Local 484.
Mr. Caruso's entire family was musical and played with many top stars. By age 9, Mr. Caruso was already on the road, playing sax and drums in his father's band. He got his own gig at the French Grotto restaurant in Philadelphia and soon was playing everything from club dates to jobs with the Philadelphia Orchestra, where he played under Oscar Levant and Sigmund Romberg, among others. Mr. Caruso played with the KYW and WCAU radio orchestras, performed in Atlantic City, and contracted for the Brandywine Music Circus.
Mr. Caruso's life was too rich to condense into this small space. In 2011, the Delco Times published a feature on Mr. Caruso, which includes full details of his musical background, including much more about his family. See www.bitly.com/VincentCaruso
He is survived by his children Kathleen, Linda, Vincent and Rob, his wife Tamara and Tamara's two children, as well as grandchildren and great-grandchildren.
---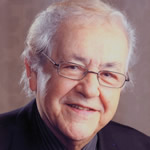 ANTHONY "NINO" MORREALE
Anthony "Nino" Morreale, 90, a saxophonist and woodwinds player, died on May 21. He had been a member of Local 802 since 1948. Born in Bayonne, New Jersey, Mr. Morreale was already leading his own big band by the time he was 16. He was part of a musical family that included trumpet players Jimmy and Jack Morreale and pianist Joseph "Peppi" Morreale.
Mr. Morreale served in the Army Air Force from 1942 to 1946, where he played with the band. He earned a diploma in clarinet from Juilliard and a bachelor's and master's degree in flute from the Manhattan School of Music. In the 1950's he was a staff musician at ABC and was also a member of the Band of America and the Paul Whiteman Orchestra. He played for Lena Horne and Sammy Davis Jr., among others. After moving to Staten Island in 1955, he led the Nino Morreale Orchestra, playing and singing for weddings and dinner dances all over the tri-state area. He was a longtime clarinetist for the Staten Island Musicians Society Band. A career highlight was his role as bandleader (and contractor) in the opening wedding scene of the first "Godfather" movie and the feast scene in the second movie. His final steady engagement was playing tenor sax in his son Michael's big band at the Cargo Café in Staten Island from 2000 to 2007. On top of all of this, he served as the music teacher at New Dorp High School from 1962 to his retirement in 1990. He later taught saxophone at the College of Staten Island. Besides his son Michael (who is also a member of Local 802), Mr. Morreale is survived by another son, Salvatore, as well as his brother Joseph ("Peppi"), three grandchildren and a great-granddaughter.
---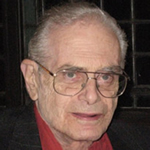 JOSEPH RABUSHKA
Joseph Rabushka , 86, a violinist and a longtime member of Local 802, died on April 5. Mr. Rabushka was born in St. Louis and came to New York as a 9-year old prodigy to study with Raphael Bronstein. He made his Town Hall debut at the age of 14 and played two Carnegie Hall solo recitals while still a teen. The New York Times stated in 1947, "Mr. Rabushka is extremely talented with a natural flair for the lyric propensities of the violin…In addition to intensity, there was genuine poetry."
Mr. Rabushka built a career as a concert violinist until he became fascinated with designing high-fidelity loud speakers. As a chamber music performer, Mr. Rabushka attended the Marlboro Music Festival, toured with the Guilet Quartet, and released a series of recordings on the Columbia Masterworks label under the title "New Directions in Music" with Local 802 members and colleagues Matthew Raimondi, Walter Trampler and Seymour Barab. After his retirement from music, Mr. Rabushka became the world expert in restoring and repairing a kind of specialty clock. In 2010 he published his first book "Repair and Restore Your 400-Day Clock." A title he had been working on, "Adventures in the Life of a 400-Day Clock Repairer," will be published posthumously this fall.
He is survived by his wife Bira, a Local 802 member and a first violinist with the New York City Ballet for 45 years, her children Alysa and Avi Haas, and his brother Mel.
Some of the information above came from the New York Times and the Clark Associates Funeral Home.
---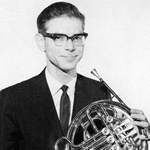 FREDERICK WEBER
Frederick Weber, 81, a French hornist and a Local 802 member since 1959, died on May 24. Mr. Weber served in the Army and played in the Army band before landing a seat in the MET Orchestra, a position he held for 30 years. After this retirement, Mr. Weber was active in his church and community. He organized performances in hospitals and nursing homes, played at church functions and taught occasional students. Besides music, he loved electronics, audio technology and working on his cars. He is survived by his wife Ana, stepson Erik, and Erik's daughters Sara and Violet.
---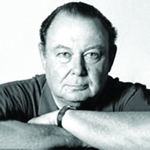 ALEX WILSON
Alex Wilson, 91, a trumpeter and a member of Local 802 since 1950, died on July 5. Mr. Wilson first began studying the trumpet as a child in Salt Lake City. He later moved to Philadelphia where he earned a diploma from the Curtis Institute of Music. A World War II veteran, he played overseas in an Air Force band before returning and earning a bachelor of music degree from the Manhattan School of Music. He won the seat of principal trumpet for the Buffalo Philharmonic, a post he held for 11 years. He also played with the Robert Shaw Chorale and the Ringling Brothers Circus. Mr. Wilson was said to be the first to record Hindemith's sonata for trumpet and piano, which he did in 1950 for EMS records.
Mr. Wilson's career eventually took him back to Philadephia, where he served as the music director for South Philadelphia High School. He never missed an opportunity to play in a band or lead an orchestra, and he taught private lessons to students in his home as well as at various schools.
Mr. Wilson remarried and retired to Minneapolis, where he continued to play, teach and attend concerts until the very last week of his life. He is survived by his wife Marguerite (Maggie), children Sascha, David and Anatole, stepdaughter Terry and grandchildren Alicia, Tiffany, Nichole, Lance, Patrick, Martha, Laura and Emily.
Edited from StarTribune.com.