Requiem
Volume 115, No. 11
November, 2015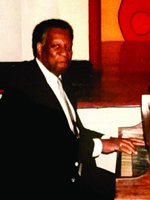 David Carter Jr.
David Johnson Carter Jr., 84, a pianist and a member of Local 802 for 64 years, died on Sept. 27. Mr. Carter began playing the piano at age five. He attended the High School of Performing Arts and later the Manhattan School of Music. During the Korean War, he was stationed in Berlin, where he played in the Army band. Upon his return to NYC, Mr. Carter performed with top musicians at places like Smalls Paradise and the Lenox Lounge. In the 1960s, he was a part of the house band at the Apollo and also led his own trio around town. Mr. Carter also toured, including three months in Japan and China. In addition to his professional music career, Mr. Carter worked as a police officer for 20 years for the New York City Housing Police Department in various housing projects, mostly in Fort Greene, Brooklyn. He is survived by his wife Billie, daughters Robin and Hilary, grandchildren Joelle, Frank, Russell and Courtney, sister Laverne, brother Noel and many cousins, nieces, nephews and friends.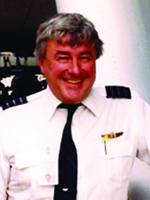 Robert Heinrich
Robert Heinrich, 75, a trumpeter and a member of Local 802 since 1958, died on Aug. 19. Mr. Heinrich was a founding member of the American Brass Quintet in 1960 and later joined the New York Brass Quintet in 1964. He was particularly noted for his high-register trumpet playing in Baroque music and his recording of J.S. Bach's Cantata No. 51 with soprano Judith Raskin is greatly admired by trumpeters to this day. Mr. Heinrich was a member of the original pit orchestra for "Fiddler on the Roof" and performed with a number of chamber orchestras and new music ensembles during his music career. But Mr. Heinrich also had a second career – as a professional airline pilot. In 1966, he was hired by Pan Am, where he worked for 25 years before getting a job with United. He retired as a captain with United in 2005. He is survived by his wife Beverly, children Warren and Wendy, and three grandchildren. Mr. Heinrich's wife Beverly suggests that Mr. Heinrich's musician friends give a free lesson to a young player to honor Mr. Heinrich's memory.
Joseph Schor
Joseph Schor, 95, a violinist and a member of Local 802 since 1949, died on Sept. 23. He began studying the violin at age nine, eventually becoming a pupil of Raphael Bronstein. After serving in the Army from 1942 to 1946, he played the in the National Symphony, then toured with the Ballet Russe as associate concertmaster. In the early 1950s he moved to New York City where he became a member of the Radio City Music Hall Orchestra, from which he was fired (proudly) for organizing a musicians' strike. He directed and taught at the Chamber Music Conference and Composers' Forum of the East for over 50 years, and taught at Windham College in Putney, Vermont, for nine years. Mr. Schor's resume is too large to fit in this small space: he played with the New York City Opera (as concertmaster), New York City Ballet Orchestra (for over 30 years), American Composers Orchestra, Casals Festival Orchestra (as principal second violin), Alexander Schneider's Brandenburg Ensemble (as principal second violin), Silvermine String Quartet (as a founding member), Denver Symphony (as concertmaster), Clarion Ensemble, Music Aeterna, the Bennington String Quartet (as first violin), the Sage City Symphony (as soloist and concertmaster), and the North Bennington Graded School String Program (which he founded with his wife). He is survived by his wife Cathy; three sons from his first marriage to violinist Ernestine Breismeister: Saul, Peter and Michael; and his daughter Joanna. He is also survived by grandchildren Aisha, Jesse and Maia. The family suggests donations to the Sage City Symphony (call 802-447-2149).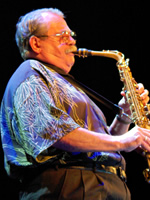 Phil Woods
Phil Woods, 83, the saxophonist and a member of Local 802 since 1949, died on Sept. 29. One of the most brilliant alto saxophonists in jazz, Mr. Woods studied with Lennie Tristano and at the Manhattan School of Music and Juilliard. He worked early on with Charlie Barnet, George Wallington, Kenny Dorham and Friedrich Gulda before going on to play with Dizzy Gillespie, Buddy Rich, Quincy Jones and Benny Goodman. He also led his own quartet (featuring Hal Galper, Richard Davis, and Dottie Dodgion) and performed as a member of Clark Terry's big band.
In 1968, Mr. Woods moved to France and formed the European Rhythm Machine quartet, with George Gruntz on keyboards, Henri Texier on bass, and Daniel Humair on drums. Later, Mr. Woods returned to the United States, settled in Delaware Water Gap, Pennsylvania, and formed a jazz group with Mike Melillo, Steve Gilmore and Bill Goodwin. He appeared on recordings such as "Images" (1975, with Michel Legrand), "Live from the Showboat" (1976), and Billy Joel's 1977 hit "Just the Way You Are," all of which won Grammys.
In 1975, he received an NEA Music grant that he used to write "The Sun Suite," one of more than 200 compositions penned by Mr. Woods. He recorded several albums with new arrangements of famous composers such as Antonio Carlos Jobim, Tadd Dameron, Quincy Jones and Henry Mancini, and in 2006 released a well-received album of standards, "American Songbook." In 2007, the NEA designated him a Jazz Master.
Mr. Woods is survived by his wife Jill, son Garth, stepdaughters Kim, Allisen and Tracy and a grandson.
Edited and reprinted with permission from www.arts.gov/honors/jazz/phil-woods. Also see Bill Crow's tribute in the Band Room.
---
WE ALSO REMEMBER…
Ruth Black, piano
Reinhardt Elster, harp
Albert Levitt, flute