Requiem
Volume 116, No. 4
April, 2016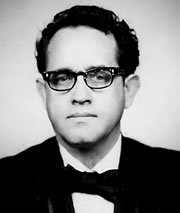 ALEX GIRALDO
Alex Giraldo, 100, a classical guitarist and bel canto vocalist, died on Jan. 28. He had been a member of Local 802 for 60 years, since 1943. Mr. Giraldo was born in Sahagún, Colombia, a small costal town near Monteria. As a child he studied with local music instructors. After studying pre-med in Santiago, Chile, he left Colombia for New York, where he pursued a career as a club musician. He united Alvaro Dalmar and Eddie Duran, guitarist/songwriters from Colombia and Cuba respectively, forming El Trio Dalmar. Together they released several albums. He became a member of Local 802 during this time. During World War II, Mr. Giraldo served as part of the Entertainment Corps that traveled throughout Western Europe. After the war, he remained in Europe to study the bel canto vocal style in Genoa, Italy. Returning to the U.S., he released additional recordings with El Trio Dalmar, under the guidance of music publisher Gabriel Oller, the most famous being "El Dia de la Fuga." Living in New York since 1957, Mr. Giraldo was one of the faces of Local 802 during a 1960s musicians' strike, and was interviewed by ABC News about club musicians' rights. He continued to work as a musician well into his 80s, performing locally and giving lessons. He is survived by his wife Luisa Lorenzoni Giraldo, daughter Anita and grandchildren Samuel, Chiara, Isabella and Alexander.
JACK F. LEE
Jack Lee, 86, one of Broadway's leading conductors and musical directors, died on March 2. He had been a member of Local 802 since 1956. Mr. Lee worked with top talent on Broadway and all over the musical theatre world, including Richard Rodgers, Stephen Sondheim and many others. He put acts together for Jane Powell, Debbie Reynolds, Sandy Duncan, Georgia Gibbs, Juliet Prowse and Tommy Tune, and coached Shirley MacLaine in the 1990 film "Postcards from the Edge."
Early in his career, Mr. Lee studied piano, singing and drama at the Baldwin Wallace Conservatory of Music. He worked as an actor in many productions at the Cleveland Playhouse and Cain Park Theatre and was cast in the role of Doc on the CBS soap opera "Love of Life." He also played the role of Cosme McMoon in the 2004-2005 Off Broadway production of "Souvenir," starring Judy Kaye. As recently as last year, Mr. Lee was still teaching as an adjunct professor in the drama department of the Tisch School of the Arts at NYU and working on upcoming professional projects and musicals.
Mr. Lee's collaborator was the late Charles Kakatsakis; together, they worked on musical theatre workshops for many years. Mr. Lee is also survived by his loved ones Connie Coit Kitchens, Benjamin Lee Kitchens, June Squibb and Harry Kakatsakis.
The Jack Lee Music Theatre Collection will be housed in a newly-dedicated space at the Baldwin Wallace University Conservatory of Music. Donations in Mr. Lee's memory are being accepted at www.b-wcommunity.net/give. (When filling in the donation form, select "OTHER" in the designation field and then write in "Jack Lee Memorial Fund.")
Mr. Lee's career was too rich and full to condense into this small space. For more information about his life, see www.MaestroJackLee.com.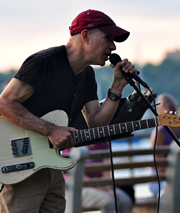 STEVE TARSHIS
Steve Tarshis, 66, a guitarist and a member of Local 802 since 1979, died on Jan. 3. A graduate of the Berklee School of Music, Mr. Tarshis taught for over 30 years at the New School's Guitar Study Center, where he helped fellow musicians organize a Local 802 union contract in 2000. Besides leading his own trio, Mr. Tarshis performed with Bo Diddley and led the blues band Nine Below Zero with Stuart Ziff. He was a guitar sub for the show "Rent," both on and off Broadway. Mr. Tarshis performed with Hope Nunnery and also played and wrote for Nora York and with the roots band Bucktooth Johnson. In the early 1970s, Mr. Tarshis performed in a USO tour of Asia, backing up vocalist Madeline Brown. In the late 90s, he toured with The New Mamas and The Papas and also Little Anthony and the Imperials. Mr. Tarshis wrote several guitar technique books, including "Teach Yourself Lead Guitar," "Teach Yourself Rock Theory" and guides to the styles of Jimi Hendrix and Black Sabbath. Mr. Tarshis was inducted into the New York Blues Hall of Fame in 2015 as a member of the band Porkchop Willie. "Steve was a cherished husband, father, brother, son and friend," wrote Mr. Tarshis' wife Debbi in an e-mail to Allegro. "He was a dedicated musician, music teacher and mentor who touched and inspired so many lives with his music, his sense of integrity and his generous nature. Steve will be forever missed and loved." In addition to Debbi, Mr. Tarshis is survived by his daughter Skye, mother Suzette, brother Peter and sister Nancy. There is an online guest book at www.legacy.com where friends of Mr. Tarshis can leave comments. Also see a special tribute to Steve Tarshis, written by his friend and colleague Stuart Ziff.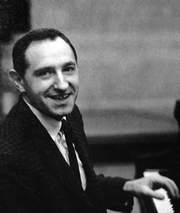 MORRIS "MOE" WECHSLER
Morris "Moe" Wechsler, 95, a pianist and a member of Local 802 since 1941, died on Feb. 29. Mr. Wechsler studied at Juilliard before enlisting in the Army Air Corps during World War II. Upon his return, Mr. Wechsler began a vigorous career, which included playing with Benny Goodman, Ray McKinley, Louis Prima and other big bands. After playing later in various clubs and hotels, Mr. Wechsler began a 60-year career as a recording session pianist. He played piano on the Chordette's number-one hit "Mr. Sandman" in 1954 for Cadence Records. During his career, Mr. Wechsler played with Steve Lawrence, Eydie Gormé, Johnny Mathis, Chris Connor, Rod McKuen, Fabian, Frankie Avalon, Lesley Gore, Dave Lambert, Connie Francis and Paul Anka, with whom he toured in Paris. In addition, Mr. Wechsler recorded a number of albums with arrangers and producers such as Don Costa, Enoch Light and Ralph Burns. As the recording industry shifted from New York to California and Nashville, Mr. Wechsler spent the latter part of his career playing club dates and recording jingles with Steve Karmen. Mr. Wechsler's wife Margaret died in 2009. He is survived by his children Lynette and Darryl, grandsons David (and wife Heather) and Ben (and wife Miwako) and great-grandsons Connor and Maddox. Mr. Wechsler was interred with full military honors at South Florida National Cemetery in Lake Worth.
WE ALSO REMEMBER . . .
James J. Bossy, trumpet
Earl W. Chapin, French horn
David A. Conner, piano
Paul L. Griffin, keyboards
Anthony Mecca, accordion