Requiem
Volume 117, No. 4
April, 2017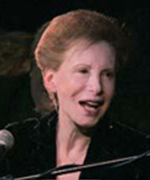 BARBARA CARROLL
Barbara Carroll, 92, the jazz pianist and singer, died on Feb. 12. She had been a member of Local 802 since 1946. Ms. Carroll, who was often introduced as "the first lady of jazz piano," began her career playing opposite Dizzy Gillespie's band in 1947. The Barbara Carroll Trio became a family affair when she married her bass player Joe Schulmann, an alumnus of the Claude Thornhill and Glenn Miller Army Air Force bands. During the late 1940s and early 50s, Ms. Carroll shared the bill with Art Tatum in NYC, and also played major jazz clubs all over the country. In 1952, she appeared with her trio on Broadway, playing in Rodgers and Hammerstein's "Me and Juliet." The Barbara Carroll Trio recorded extensively in the 1950s and Ms. Carroll also played on TV, including a performance on the Today Show accompanying Billie Holiday. Ms. Carroll was famous for her 25-year stint at the Carlyle Hotel, where she began to feature her singing as part of her performances, as well as a long run at the Oak Room of the Algonquin Hotel. She played sold-out performances at Dizzy's Club Coca Cola and had recently been performing regularly at Birdland with bassist and singer Jay Leonhart. She produced her final recording, "Barbara Carroll Plays Birdland" last December. She won the Kennedy Arts Center's Mary Lou Williams Women in Jazz Award, the first Mabel Mercer Award and the Award of Distinction from the National Arts Club. Ms. Carroll is survived by her husband Mark Stroock, daughter Suzanne Glatt, and two grandsons by her second husband Bert Block. Obituary edited from Ms. Carroll's biography on her web site as well as her Wikipedia entry. Additional information from the New York Times.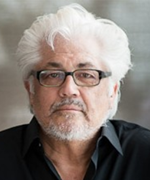 LARRY CORYELL
Larry Coryell, 73, one of the pioneers of jazz-rock guitar and sometimes known as the "Godfather of Fusion," died on Feb. 19. He had been a member of Local 802 for over 20 years. Mr. Coryell's NYC career began in 1965, when he attended Mannes and began playing with Chico Hamilton. Soon after, Mr. Coryell recorded two albums that are considered seminal records in jazz fusion: "Duster" (with Gary Burton) and "Spaces" (with John McLaughlin, Chick Corea, Miroslav Vitouš and Billy Cobham). Collaborations with Herbie Mann and Jack Bruce came around the same time. Over the years, Mr. Coryell formed various groups, such as the Free Spirits, Foreplay and the Eleventh House. In 1979, Coryell formed the Guitar Trio with John McLaughlin and Paco de Lucía. The group toured Europe and released a video recorded at Royal Albert Hall in London entitled "Meeting of Spirits." At the time of his death, Mr. Coryell was still performing at top jazz clubs and had planned a summer tour. His recorded output, which includes more than 100 albums, is still being sampled by DJs and producers today. Mr. Coryell is survived by his wife, Tracey, daughters Annie and Allegra, sons Murali and Julian and six grandchildren. Obituary information from Mr. Coryell's web site, Wikipedia and NPR.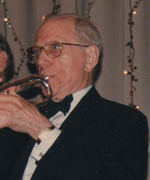 BILL DUNMORE
Bill Dunmore, 100, a trumpeter and a member of Local 802 since 1944, died on Jan. 23. Mr. Dunmore was born in Albany and grew up in Ballston Spa, New York. By the time he was in high school, he was already playing in dance bands. After graduation, he left for Washington, D.C. because, according to him, "that's where the bands were." In World War II, he enlisted in the Merchant Marines, where he met Nelson Riddle, and was stationed in Sheepshead Bay, Brooklyn. He was first assigned to the band, but, according to one story, he "bribed somebody" in order to be put into active service. Mr. Dunmore spent the rest of the war carrying fuel oil over to Britain in convoys. After the war, he played in different bands in New York and in Florida. Mr. Dunmore took classes at NYU and reportedly did his homework during intermissions at his nightly gig at the Stork Club. Mr. Dunmore's career included playing in the Casa Loma Orchestra and in Shep Field's band as well as performances on "The Hit Parade" TV show. He also performed with Jeno Bartal, Mark Towers, Bill Harrington, Lester Lanin and others. Mr. Dunmore is survived by his longtime companion, Rita Fleischer. See a tribute letter to Mr. Dunmore by his friend Mike Ponella in the Musicians' Voice.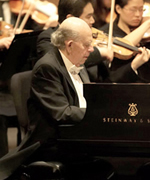 WALTER HAUTZIG
photo credit: JohnDesmarteau via Wikipedia
Walter Hautzig, 95, a pianist and a member of Local 802 for almost 60 years, died on
Jan. 30. Mr. Hautzig studied at the Vienna Academy of Music and the Jerusalem Conservatory before coming to the U.S. in 1939, where he studied at Curtis (with Harry Kaufmann and Mieczysław Munz) and in New York (with Artur Schnabel). In 1943, he won the Town Hall Endowment Award after giving his debut concert there. After World War II, Mr. Hautzig toured all over the world, often under the sponsorship of the State Department as a goodwill ambassador. He was the first American pianist to perform in mainland China after the Cultural Revolution. Mr. Hautzig taught at Peabody Conservatory for almost 30 years. He was still an active performer until recently. Mr. Hautzig is survived by his daughter Deborah, son David and three grandchildren. Obituary information from Wikipedia and the New York Times.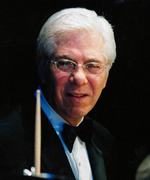 RANDY JONES
Randy Jones, 72, a drummer and a member of Local 802 for almost 40 years, died last year on June 13, 2016. Known as one of the most versatile drummers of his time, Mr. Jones began his career in an English rock-and-roll band and became a session drummer in London before joining the Maynard Ferguson Big Band. He came to the United States in 1972, and was soon recognized for his work with such noted jazz greats as Chet Baker, Gerry Mulligan and Bill Watrous. In 1978 he joined the Dave Brubeck Quartet, with which he toured and recorded for more than three decades. Randy was a passionate collector of classical records, and his drum solos reflected that interest. He is survived by his son Thad, grandsons Bryce and Peyton, sister Christine, and former wife and close friend Laurie Beckelman.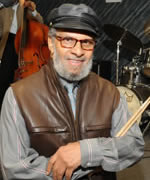 RUDY LAWLESS
photo credit: Walter Karling
Rudolph Joseph Wentworth Sheriff "Rudy" Lawless, 85, a drummer and a member of Local 802 since 1954, died on Feb. 14. Mr. Lawless was born in the Gramercy neighborhood of New York City in 1931, of Caribbean parents. One of seven children, he began performing as a dancer, appearing in and around Harlem, and then took up jazz drums as a teenager. His first professional gig was in 1947 as a valet for the pre-eminent arranger/guitarist/trombonist Eddie Durham. Mr. Lawless eventually filled in on drums in Durham's big band. In the 1950s, he worked in and out of music, appearing at one point as part of group that did promotional appearances ahead of an early Ray Charles touring unit, and with the Ellingtonian trumpeter Rex Stewart. Later in his career he played with myriad performers such as saxophonist Floor Show Cully and vibraphonist Freddie McCoy – Lawless can be heard on McCoy's second album, "Spider Man," recorded in 1965. Over the years Mr. Lawless toured with a variety of bands and performed in Japan, Kenya, Turkey, Austria and Germany. He was a devoted 802 member, active on the local's Jazz Advisory Committee, and often marched and demonstrated with the 802 Justice for Jazz Artists Campaign. He was also a longtime bandleader at the Jazz Foundation of America's Monday night jam sessions, and was known by all for his kindness, his puckish good humor, and his fine musicianship. Mr. Lawless is survived by his life partner Gloria Cooke, his children Mark, Dawn and Kasheba and their spouses Donna, Devin and John, and his grandchildren, great-grandchildren, nieces and nephews. To read Todd Weeks' 2010 Allegro interview with Mr. Lawless, see www.Local802afm.org/2010/01/bebop-is-my-mojo. There are plans for a memorial to be held in early May at St. Peter's Church. Check jazzfoundation.org or visit Jazz Foundation of America on Facebook for updates.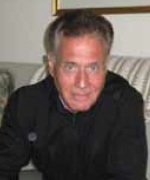 MICHAEL MCGOVERN
Michael McGovern, 64, a trumpeter and a member of Local 802 for 45 years, died on Feb. 9. Mr. McGovern, who was known as Buddy Rich's favorite trumpeter, was also famous for playing the trumpet solo on the classic 1976 disco hit "A Fifth of Beethoven." In addition to playing with Buddy Rich, Mr. McGovern recorded and performed with McCoy Tyner, the Thad Jones-Mel Lewis Orchestra, the Symphonic Brass Alliance, the Bay City Rollers, Jay Black & the Americans, Tony Bennett, the Four Seasons, Mel Torme, Ray Charles, the Uptown Horns, the Supremes and hundreds of others – including his father-in-law, Stan Getz. He worked and lived in the Catskills for several years in the 1980s and also played club dates, Jewish weddings and on Broadway. Mr. McGovern taught privately and also in the public school system on Long Island for many years. He is survived by his wife Tina and daughter Kathleen Rose. See a letter in tribute to Mr. McGovern from his wife in the Musicians' Voice.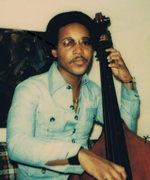 MATTATHIAS PEARSON
Henry Mattathias Pearson, 77, a multi-instrumentalist and a member of Local 802 since 1966, died on Feb. 21. Mr. Pearson was best known for playing bass with Rahsaan Roland Kirk, but he also performed on vibes, piano and drums during his career. As a child, he loved music and attended the NYC public schools. Later, as a young man, he formed a jazz ensemble called the Afro Jazz Lab. He served in the Army as a military policeman before going back to school and ultimately earning a master's degree in music education from Lehman College. For 28 years, he served as the music teacher at Boys and Girls High School, the oldest public high school in Brooklyn. "His rich musical life was further exemplified by his love for his Hebrew Israelite congregation," wrote Mr. Pearson's wife Thelma in a letter to Allegro. "The a capella voices he knew and sang were a testament to his excellent musical abilities. His presence will be sorely missed." Besides his wife, Mr. Pearson is survived by his sons Randell, Robert and Michael; brother Josephus; grandchildren Devin, Chinira, Jeremy and Chanel; sisters-in-law Mary, Betty, Alice and Carolyn; brother-in-law Burton; and many nieces, nephews, cousins, friends, students and fellow musicians.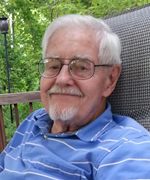 EDWARD STROH
Edward Waldemar Stroh, 88, a member of Local 802 since 1947, died on Jan. 28. Mr. Stroh had a rich musical career. He studied violin with Frank Kneisel and was a member of the Kneisel String Quartet. He held the principal second violin chair in the Houston Symphony Orchestra, where he once played under the baton of guest conductor Igor Stravinsky. He was a member of the Kansas City (Mo.) Philharmonic Orchestra. He played violin, clarinet and saxophone with the Walter Nye Orchestra, backing up Frank Sinatra, Sammy Davis Jr. and others. Mr. Stroh taught music in New Jersey schools as well as at the American Academy of Music, which was founded by renowned organist Claire Coci. Mr. Stroh also had a second career as a licensed professional counselor; he earned his Ph.D. in counseling psychology from Florida State University, served on the faculty of the Nathan Weiss Graduate College of Kean University and also maintained a private practice. "Ed was a kind, gentle and loving man and is greatly missed," wrote Mr. Stroh's wife Constance in an e-mail to Allegro. A memorial service will be held at a later date. Besides his wife, Mr. Stroh is survived by his sister Lillian, daughters Katherine and Valerie, son Edward (and Edward's wife Rachel), nine grandchildren, and many other family members. The family suggests contributions in Mr. Stroh's memory to the American Heart Association, the National Alliance on Mental Illness and the American Cancer Society.
WE ALSO REMEMBER . . .
Joanne Amici-Richmond, piano
Stephen J. Badalamenti, trumpet
Ben Cotey, drums
Jim Czak, piano
Laura Flax, clarinet
Sid Jekowsky, saxophone
Sharon Lafaye Jones, vocalist
Milton T. Okun, piano
Donald R. Payne, electric bass
NOTE: Longer tributes to some of these musicians will appear in a subsequent issue of Allegro.