Requiem
Volume 117, No. 10
October, 2017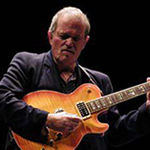 JOHN ABERCROMBIE
John Abercrombie, 72, the jazz guitarist, died on Aug. 22. He had been a member of Local 802 for almost 20 years. Mr. Abercrombie got his first big break when he was still a student at the Berklee College of Music in Boston. While playing at a local club, Mr. Abercrombie was heard by the organist Johnny Hammond Smith, who invited him to go on tour. Soon after, Mr. Abercrombie met the Brecker Brothers, who invited him to join their group Dreams, which would become one the prominent jazz-rock bands of the late 1960s and early 1970s.
In New York, Mr. Abercrombie quickly became an in-demand session player. He recorded with Gil Evans, Gato Barbieri and Barry Miles, and was a regular with Chico Hamilton's group. But it was in Billy Cobham's band where Mr. Abercrombie first started to build a following.
In the early 1970s, Mr. Abercrombie ran into Manfred Eicher, who invited him to record for ECM. The result was Mr. Abercrombie's first solo album, "Timeless," in which he was backed by Jan Hammer and Jack DeJohnette. Collaborations followed with Dave Holland, Richie Beirach, George Mraz and Peter Donald. A trio with Marc Johnson and Peter Erskine marked the first time Mr. Abercrombie experimented with the guitar synthesizer. From there, Mr. Abercrombie moved to partnerships that he would shuffle and reshuffle for the next 20 years. He played with Dan Wall, Adam Nussbaum, Mark Feldman, Joe Lovano, Jan Garbarek, Eddie Gomez and most recently with pianist Marc Copland. Throughout his career, Mr. Abercrombie also worked in several guitar duos, including with John Scofield, Joe Beck and Ralph Towner.
Mr. Abercrombie is survived by his wife Lisa. Obituary information edited from Mr. Abercrombie's Facebook page.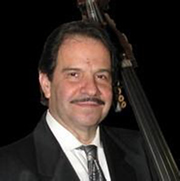 EMIL BOTTI
Emil Botti, 65, a bassist and string teacher, died on Aug. 13. He had been a member of Local 802 since 1978. Mr. Botti was a member of the Greenwich Symphony for over 30 years and became principal bass in 2011. He played internationally in the Caracas Philharmonic and was an active freelancer, performing with a number of groups, including the New York Pops, Springfield Symphony Orchestra, National Symphony Orchestra, New York City Opera Orchestra and Kennedy Center Opera Orchestra. In addition to performing, Mr. Botti mentored young bassists, maintained a busy private teaching schedule, and instructed students at the Children's Orchestra Society, where he also conducted. Mr. Botti was born in Brooklyn in 1951 and raised on Long Island. His early studies were with Walter Botti (no relation) of the New York Philharmonic. He earned a bachelor's degree from the Manhattan School of Music, where he studied with Orin O'Brien, and a master's degree from Juilliard, as a student of John Schaeffer. Mr. Botti leaves behind a legacy of kindness and generosity that is valued and shared among a large community of devoted friends, students and colleagues. He is survived by his brother Joseph. A memorial service is being planned for the fall. For more information, send an e-mail to leslielieske@hotmail.com.
LARRY ELGART
Larry Elgart, 95, the saxophonist and bandleader, died on Aug. 29 after being a member of Local 802 since 1940. Early on, Mr. Elgart studied with Hymie Shertzer, the lead alto with Benny Goodman, and by the time he was a teenager, he was already playing with Charlie Spivak, Woody Herman, Red Norvo, Freddie Slack and Tommy Dorsey. He and his brother Les collaborated musically for many years and became well-known in the school dance circuit before their signature accomplishment of arranging Charles Albertine's "Bandstand Boogie" in 1954 for the TV show "American Bandstand." Their arrangement became an anthem that was instantly recognizable. In 1982, Mr. Elgart had a smash success with a medley of swing music called "Hooked on Swing." For the next two decades, Mr. Elgart would continue to tour and record. With his wife Lynne, he wrote a memoir in 2014 called "The Music Business & the Monkey Business," in which he explained his distinctive style of arranging, known as the Elgart Sound. The book also reminisces about "the struggling days of the 1940s with the Elgart brothers trying to work in business together. It tells how Larry became the more famous brother with the mega hit 'Hooked on Swing' and narrates what it was like to be an overnight sensation at age 60." Besides his wife Lynne, Mr. Elgart is survived by his sons Brock and Brad, four grandchildren and four great-grandchildren.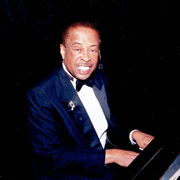 DANNY HOLGATE
Danny Holgate, 84, a pianist who also worked in many different areas of the industry, died on Aug. 31. He had been a member of Local 802 since 1958. Mr. Holgate attended the Berklee School of Music, served a tour of duty with the U.S. Army Band, attended Manhattan School of Music as a piano major with studies in composition and theory, and later studied advanced orchestration with Nicholas Flagello. For many years, he taught piano and theory at the Third Street Music School while also touring with his Holgate, Perkins & Shaw Jazz Trio. He also taught contemporary vocal pop styles at the City College of New York. Mr. Holgate's credits as a music director, music arranger, dance arranger and music supervisor are too numerous to mention, but one highlight was his work as conductor and arranger for Cab Calloway and his Hi-De-Ho Orchestra. He was also proud of serving as musical director and arranger for the 1976 Broadway revue "Bubbling Brown Sugar." Mr. Holgate was also an actor: he performed the role of Jimmy Powers in "Lady Day at Emerson's Bar and Grill" in New York and was the musical supervisor and arranger for the show. Mr. Holgate was also a top vocal coach and contractor. He put together acts and arrangements for Lena Horne, Carol Channing, Alexis Smith and Timmy Rodgers. He arranged music for symphony and pops orchestras all over the country. With the Palm Beach Pops, he orchestrated "A Salute to Louis Armstrong," which continues to be part of their annual season. Mr. Holgate is survived by his wife, the singer Gail Nelson-Holgate. He is also survived by his daughter Denyce and her husband Bill, his other daughter Carolyn, and his grandchildren Danielle, Danah, Jahquan, Sergie and Tiffany. There will be a memorial for Mr. Holgate on Monday, Nov. 27 at 7 p.m. St. Peter's Church (619 Lexington at 54th Street).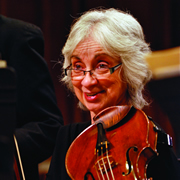 CATHY GRIMALDI
Cathy Grimaldi, 72, a violist and a member of Local 802 since 1969, died on Aug. 28. Ms. Grimaldi played with the Long Island Philharmonic (and its predecessor, the Long Island Symphony) as well as the North Carolina Symphony and the Local 802 Senior Concert Orchestra. She earned a master's degree in music from the University of Michigan, and taught private students for many years. She is survived by her siblings John, Christine, Margaret and Linda as well as her nieces and nephews.
WE ALSO REMEMBER…
Jimmy Conti, saxophone
Thomas De Luca, drums
Frank Irwin, drums
Avram Lavin, cello
John E. Murtaugh, saxophone