Requiem
Volume 118, No. 5
May, 2018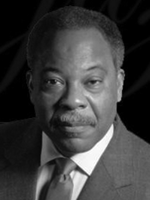 MARIO ESCALERA
Mario Escalera, 77, a saxophonist, flutist and clarinetist, died last Dec. 1, 2017. He had been a member of Local 802 since 1984. Mr. Escalera was born in Cuba, migrated to Puerto Rico and eventually settled in the U.S. by way of Canada. He earned bachelor's degrees from Empire State College and Excelsior College and a master's degree in music education from Columbia. He studied composing and arranging with Manny Albam, improvisation with Kenny Dorham and Bobby Capers, and flute with Paul Dobler and Marty Barto. Mr. Escalera was the musical director for Screamin' Jay Hawkins, the director of the Bronx River Jazz Orchestra and the director of the New Muse Big Band. He performed and recorded with Jaki Byard, Ray Draper, Patato Valdez, Richard Williams, Al Hibbler, Reggie Workman, Chuito Velez, Joe Blanco, Emilio Arebalo, Andy Colon, Doc Wheeler and Nancy Bank among many others. His most recent project was called the Blues River Jazz Orchestra. Mr. Escalera taught at the New School, Brooklyn Conservatory of Music and Manhattan Community College. He is survived by his children Michelle, Marian and Mario Jr., grandchildren Damien, Dominique, Sequoria and Jaane, and great-granchildren David and Elijah.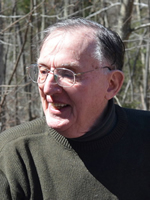 RAYMOND FRANCIS KENNEDY
Raymond Francis Kennedy, 87, a bassist and a member of Local 802 since 1949, died on March 14.
Mr. Kennedy earned a degree from Juilliard before playing with the big bands of Les and Larry Elgart and Johnny Long. After serving in the Navy from 1951 to 1955, he studied ethnomusicology at Queens College and Columbia University, where he focused on Pacific music and also American popular music. He taught at the College of Guam, University of Hawaii, Brooklyn College, Hofstra University, Mannes and John Jay College. Mr. Kennedy came of age when filmstrips were popular as teaching devices in schools, and his filmstrip "Pop Music in the 20th Century" won an award. Mr. Kennedy volunteered on the boards of the Pleasantville Chamber Music Society, Dalcroze School of Music, Society for Asian Music and Friends of the Mount Pleasant Library in Pleasantville, New York. He is survived by his wife Pat, daughter Patricia and her husband Christopher, daughter Jane and her husband Douglas, and grandchildren Kevin, Jackson and Catherine. The family suggests donations in Mr. Kennedy's name to a charity of your choice.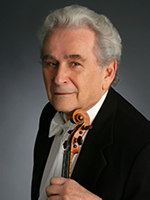 NEWTON MANSFIELD
Newton Mansfield, 88, a violinist and a member of Local 802 since 1951, died on April 6. Born in Poland, he and his family moved to Paris at age 2. In a 2013 Allegro interview, Mr. Mansfield recalled, "When I was about six, neighbors of ours – two old ladies who were of the Austrian aristocracy and wore black robes all the time and walked with canes – had a half-size violin, and they wanted to know if I wanted to play it. I said, sure, why not, since I thought it was a toy. So they took me to the Schola Cantorum and I started studying. Within six months I had a half scholarship, and within a year I had a full scholarship." That was the beginning of a prolific career. Mr. Mansfield gave his first public performance in Paris in 1938 at the age of 8 and became an American citizen in 1946. He joined the New York Philharmonic in 1961 when he was hired by Leonard Bernstein. After studying at the Peabody Conservatory, he won chairs in the Houston Symphony, Baltimore Symphony and the Pittsburgh Symphony, and was concertmaster of the Robert Shaw Chorale. He played with the Metropolitan Opera Orchestra from 1959 to 1961. Mr. Mansfield served on various orchestra and negotiating committees during his entire career. He is survived by his five children and 14 grandchildren. Read our full interview with Mr. Mansfield in the January 2013 issue. Obituary information from the New York Philharmonic and the New York Times.
DAVID (DAOUD) SHAW
David (Daoud) Shaw, 71, a drummer and a member of Local 802 in the 1980s, died on Jan. 21 after months of dealing with cancer. Mr. Shaw was a drummer with Van Morrison for over 20 years and co-produced his 1974 album "Veedon Fleece." He played in the Jerry Garcia Band from 1980 to 1981 and also performed with Etta James. Mr. Shaw was the original drummer for "Saturday Night Live," where he played from 1975 to 1977. He owned his own recording studio for many years, where he guided musicians along their way as an engineer. "He was very loved and respected and will be missed by all," wrote his wife Marie in an e-mail to Allegro. Local 802 member Howard Shore, who was the original bandleader for "Saturday Night Live," wrote to us, "I am very sorry to hear about Daoud's passing. I remember hearing Daoud play with Van Morrison at a club in the village in New York in 1975. I asked him to join the band on SNL. He was a brilliant drummer who contributed greatly to the sound and feel of that original soulful band and to the success of the live broadcasts from studio 8H. A wonderful guy. He will be sadly missed." Besides Marie, Mr. Shaw is survived by his stepchildren Jennifer Weil and Jason Mann.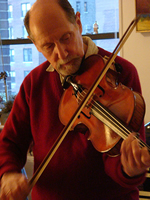 MICHAEL TREE
Michael Tree, 84, a violinist and violist, and a founding member of the Guarneri Quartet, died on March 30. He had been a member of Local 802 since 1961. Born Michael Applebaum in Newark, Mr. Tree starting playing violin at the age of 5. Mr. Tree's father, Samuel Applebaum, was a nationally known violin pedagogue and a professor at the Manhattan School of Music. Mr. Tree was recognized as a prodigy and enrolled at Curtis by the age of 12, where he studied with Efrem Zimbalist and eventually met two of the future members of the Guarneri quartet: the violinists Arnold Steinhardt and John Dalley. After adding cellist David Soyer, the quartet (with Mr. Tree on viola) played at the Marlboro festival before officially forming in 1964 and making its New York debut at the New School in 1965. The quartet would perform together for the next 45 years, sometimes up to 200 dates a year, before disbanding in 2009. The quartet ignited a resurgence in chamber music in the U.S. Besides playing with the quartet, Mr. Tree performed as a violin and viola soloist with the major orchestras of Philadelphia, Baltimore and Los Angeles and recorded more than 80 chamber music works. Prominent among these were ten piano quintets and quartets with Artur Rubinstein. Mr. Tree served on the faculty of Curtis, Juilliard, Bard, Rutgers, the Manhattan School of Music and the University of Maryland School of Music. He is survived by his wife Jani, children Konrad and Anna, and a grandson. Obituary information from the New York Times, Washington Post and Wikipedia.
WE ALSO REMEMBER . . .
Michael Addiego, electric guitar
Mario Gia, accordion
Richard Meares, piano
Chris B. Nance, piano
Joel Perry, classical guitar
Ruth M. Pignotti, bassoon
Heiner Stadler, piano
Dean Witten, percussion
Keith Zaharia, saxophone