Requiem
Volume 118, No. 7
July, 2018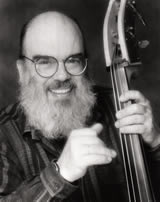 BUELL NEIDLINGER
Buell Neidlinger, 82, a bassist and a longtime member of Local 802, died on March 16. Mr. Neidlinger's talents manifested themselves early – first on cello, which he played proficiently before his teens, and then on the upright bass. With a vast knowledge of music, he had the ability to thrive in almost any musical idiom. In 1956, he became a pioneer in free jazz through collaborations with Cecil Taylor, with whom he played for five years.  He complemented his jazz gigs with studio work in the early 1960s, recording on a number of pop singles, including Tony Bennett's "I Left My Heart in San Francisco." After playing in the Houston Symphony for two years he returned to New York City, where he served as a member of the American Symphony and became a prominent freelance classical musician. In 1967 he won a chair in the Boston Symphony Orchestra. In 1971, he moved to California, lured by the studio work there. He was hired by the California Institute of the Arts and became the principal bassist for the Los Angeles Chamber Orchestra. Although much of his work was unattributed, he enjoyed an extensive career playing on thousands of major Hollywood movies and recording dates from the early 1970s to the late 90s. "Buell was larger than life," wrote his wife Margaret in an e-mail to Allegro. "The same passion he brought to his music carried over into his relationships, sometimes resulting in fireworks. He was rarely lukewarm about anything. He brought a full set of emotions to everything he did. He cared deeply about music and about our world. Those who were privileged to know him intimately found him to be an extraordinarily sensitive and kind man, and felt privileged to be his friend or musical associate." Besides Margaret, Mr. Neidlinger is survived by his children Miranda and Mike.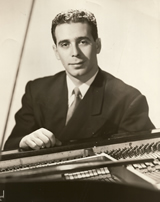 JULIAN "JULIE" STEIN
Julian "Julie" Stein, 94, a musical director, pianist, and arranger/orchestrator who joined Local 802 in 1947, died peacefully on May 31. Mr. Stein studied piano at Juilliard, earned his bachelor's degree in musical composition from Yale, and earned his master's degree from Columbia. He continued his training at the Conservatoire de Paris, where he was awarded a Premier Prix. He was educated under the tutelage of composers Alexander Siloti, Paul Hindemith, Otto Luening and Nadia Boulanger, and, on Siloti's recommendation, studied piano with Sergei Rachmaninoff. As a member of the War Department's Special Services branch, Mr. Stein was dispatched in 1945 to perform at American military bases in Europe. After the war, he found success as a musical director and arranger in musical theater. His accomplishments include acclaimed Off Broadway productions of "Anything Goes" (the 1962 revival) and "The Fantasticks," the world's longest-running musical, whose original Off Broadway cast album also features Mr. Stein's arrangements and piano playing. He was the musical director of such Broadway productions as "The Yearling" (for which he also arranged vocals), "How To Be a Jewish Mother," "The Education of H*Y*M*A*N K*A*P*L*A*N," "Lovely Ladies, Kind Gentlemen," "The Golden Apple" and "A Party With Betty Comden & Adolph Green."  A longtime resident of Miami, Florida, he later taught and directed musical theater at the University of Miami's Frost School of Music. Mr. Stein is survived by his partner Gail Richman, his children Cassie Schwartz and Melissa Salierno, and his grandchildren Brian Schwartz and Daniel Schwartz.
WE ALSO REMEMBER . . .
William Hughes, bass trombone
Jon Sholle, guitar
William L. Wayman, bass