Requiem
Volume 118, No. 11
November, 2018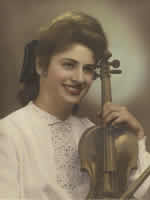 LILLIAN BERTOLINO
Lillian I. Bertolino, 92, a violinist and a member of Local 802 since 1943, died earlier this year, on March 5. At 13, she was the winner of the New York Philharmonic Society Violin Scholarship and earned the chance to study with Imre Pogany, leader of the second violin section. She began performing professionally around the city before gradating from high school at age 16 and starting college at NYU. She won a chair in Leon Barzan's National Orchestral Association, which awarded her the Gabrilowitch Memorial Scholarship. She also got the chance to solo with the WQXR String Orchestra. Ms. Bertolino's career soon took off. She was one of the first members of the Ballet Society, the predecessor of the NYC Ballet. She played with the New York Philharmonic (under Stokowski and Bernstein), NYC Opera, Brooklyn Symphony Orchestra and the Radio City Music Hall orchestra, where she served for 14 years. Ms. Bertolino remembers being the only female violinist on staff at Radio City – and one of only two women in all – at the time. She also taught at Adelphi College on Long Island. Ms. Bertolino is survived by her husband Eiichi Yamori, granddaughter Courtney Gatto, and son John Gatto, guitarist and recording artist with the original band The Good Rats.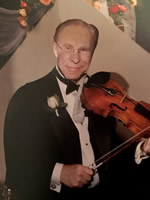 THOMAS KAROLYI
Thomas Karolyi, 82, a violinist and string teacher, died on Sept. 8. He had been a member of Local 802 since 1958. Mr. Karolyi was born in Budapest, survived World War II, and emigrated to the U.S. in 1956. He taught himself the keyboard and accordion to support himself while attending Queens College. Mr. Karolyi ultimately earned a master's degree in music education and began a career with the Huntington School District on Long Island, eventually serving as orchestra director of Huntington High School. During his 31-year tenure, Mr. Karolyi created programs that continue today, including the senior pops intergenerational concert and the popular string chamber music ensemble. He taught privately, played in local quartets and continued playing professional gigs until this year. Mr. Karolyi is survived by his wife Felicia, daughters Tara and Adrienne, son-in-law David, and grandchildren Zachary, Shoshana and Gabriel. The family suggest donations to the Tom Karolyi Music Scholarship Fund at www.gofundme.com/tom-karolyi-scholarship-fund.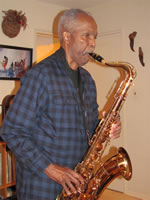 DON PAYNE
McDonald "Don" Payne Jr., 86, who played clarinet, saxophone and flute, died on Oct. 4. He had been a Local 802 member since 1952. Born in the Bronx and raised in Harlem, Mr. Payne benefited from the rich musical backdrop of New York City. One of Mr. Payne's first teachers was the jazz clarinetist, tenor saxophonist and bandleader Cecil Scott, and one of his early friends was Sonny Rollins. Mr. Payne earned an M.A. from the Manhattan School of Music and became a band teacher at I.S. 218 in Brooklyn, where he later served as assistant principal. But Mr. Payne never stopped playing. He performed with the U. S. Army Band, Brighter Moments Big Band, Jimmy Heath Big Band, Illinois Jacquet Big Band, Ken McIntryre's Contemporary Afro-American Music Orchestra, Queens Symphonic Band, Brownstone Clarinets, Phil Costa and the Something Special Big Band, Carol Sudhalter's Astoria Big Band, Harbor Conservatory Latin Big Band and Ray Abrams Big Band. He played in the orchestra for "Black and Blue" on Broadway, he played the jazz vespers service at St. Peter's, and he played for a special performance of Scott Joplin's 1911 opera "Treemonisha" at York College. He toured Europe several times, including with Benny Waters and with the Dance Clarinet project. He also played at the world bass clarinet convention in Holland. Mr. Payne later served as a consultant for the Queens Jazz Festival and as a volunteer with the Flushing Council on Culture and the Arts. He and his wife Rona Neufeld Payne taught as adjunct jazz instructors at the New School and traveled the world together. Besides Rona, Mr. Payne is survived by his children Brenda Payne Whiteman and McDonald Payne III; son-in-law Lee Whiteman; daughter-in-law Heather Payne; grandchildren Belinda, Bethany, Gabrielle, Danielle, Morgan and Miles; brother Harry Payne Sr.; nephews Harry Payne Jr. and Mark Payne; niece-in-law Nyima Payne; grandnieces Mamanding and Fatou; grandnephews Harry Momodou and Omar; great-nephew Yusha Lee; and countless friends.
WE ALSO REMEMBER . . .
Salvatore J. DeMattia, alto sax
Louis B. Gordon, piano
Dick Jones, violin
Sarah McLawler, organ
Philip Rappaport, trumpet
Edith A. Sagul, flute
Peggy Serra, copyist
Dennis E. Smith, piano