Requiem
Volume 119, No. 8
September, 2019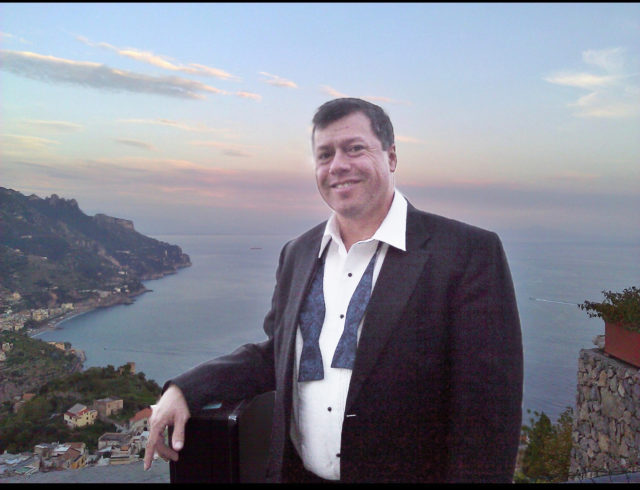 Kevin Bryan
My husband, trumpeter Kevin Bryan, died almost a year ago on Nov. 15, 2018 at the age of 53. I would like to share the following memories at this time. Kevin had been a member of Local 802 since 1997. He was born in Arecibo, Puerto Rico, and when he was 8, Kevin's family settled in Corrales, New Mexico, an arts and crafts community outside of Albuquerque. Kevin attended Occidental College in Los Angeles and started his professional career in New York City in the early 1990s. Kevin was lead trumpet player for the Duke Ellington Orchestra, Bobby Sanabria's Big Band, and the Mambo Legends Orchestra (the former Tito Puente Orchestra), among others. He was a "high note specialist" and was acclaimed for his artistic use of a plunger mute and his ability to sit in on many styles of jazz. He was always in demand to tour and record. He appeared with Harry Connick, Jr., Tito Puente, Celia Cruz, Eddie Palmieri, Clark Terry, Norah Jones, Patti LaBelle, k.d. lang, Levon Helm, Michael Bolton, Macy Gray, James Moody, Brian McKnight, the Temptations, Josh Groban, David Douglas, David Murray, La India, Jazz at Lincoln Center All-Stars, Paquito D'Rivera, Patti Austin, Joey DeFrancesco, Frankie Valli, Bebo Valdes, Cleo Laine and many others. He performed on more than two dozen albums, including Tito Puente's 1999 Grammy-winning album "Mambo Birdland" and Grammy-nominated records by Bobby Sanabria and Harry Connick Jr. He also worked regularly on Broadway and sat in with many classic jazz bands in the New York City area. The appeal of playing lead trumpet, he explained in a 2014 interview, is "the feeling of really being on top of the band and when, everything is going, that you're really helping in part to drive the band." Trumpeter Matt Hilgenberg described Kevin as "an absolute beast on the trumpet. There are few people in New York, actually the world, who could outplay him. But even more important than his playing was his heart. He had a smile that was infectious. He took every job seriously, whether it was subbing in a pickup salsa band or headlining the Blue Note with the Ellington Orchestra. NYC now has a big empty chair in the trumpet section." In a letter to me and our daughter Milo, Kevin's former student Emmy Udry wrote, "Besides being a phenomenal trumpet player and teacher, Kevin was one of the nicest, funniest, most articulate and most knowledgeable people I've had the honor of knowing. He taught me so much and I am really thankful that I had the time I had with him. Sometimes, when I am practicing or performing, I think about all the things he has taught me these past couple of years. I always find myself asking, 'What would Kevin say? Would he make me play it again? Or change how I did something? Or what would he say about this performance?' This is how I know he is still with us in spirit. He made me a much better musician and where I am today, is because of him." Kevin's college roommate and lifelong best friend, drummer Jack Lees, said that Kevin was "a soul who was acutely sensitive to life's fundamental paradox. Someone who struggled often, I think, with the juxtaposition of incomprehensible beauty and profound absurdity. It seems to me that it was his life's work to reconcile that contradiction, not just for himself, but also for his friends, his family, with kindness, humor, and mastery of his horn." Kevin passed away at his home two weeks after being diagnosed with pancreatic cancer. We were all unprepared for his sudden illness and terminal diagnosis. The messages from his music community have shown me how deep his contribution was to this world. It was the honor of my life to have been married to him. He shared his passion for music with me and gave me a spiritual backstage pass to the life of a working musician. Besides myself, Kevin is survived by his daughters Milo and Dylan, son Rhys, mother Christella, sister Tatiana and stepmother Candy.
– Marife Bryan
---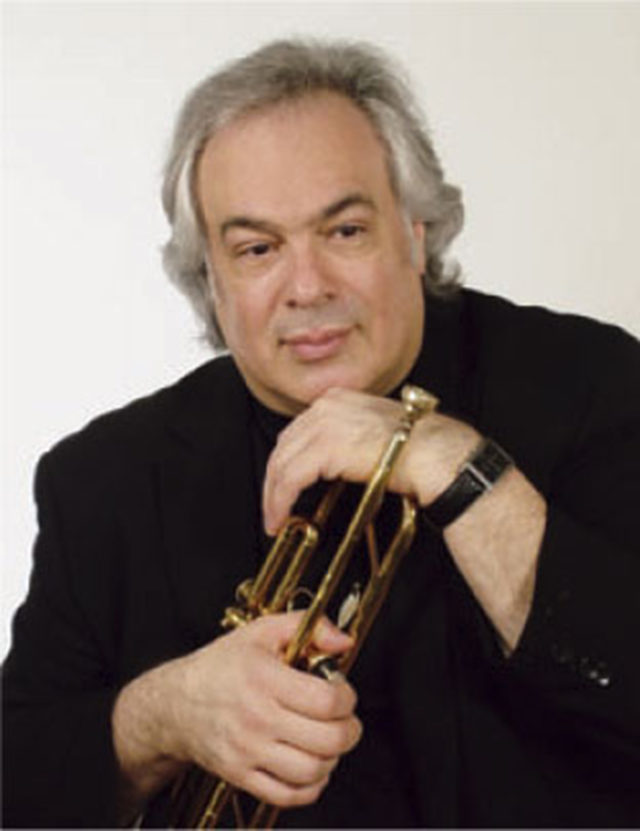 Dan Collette
Dan Collette, 64, a trumpeter and a member of Local 802 since 1980, died on May 8 in Germany, where he had lived since 2009. Mr. Collette was born in Port Jervis, New York and earned a degree in music education from Jersey City State College. He played lead trumpet in many Broadway orchestras and enjoyed a highly successful career playing lead trumpet for the top names in the world, including the Rolling Stones (on their "Undercover" and "Dirty Work" albums), Machito, the Temptations, Bette Midler, Manhattan Transfer, Whoopi Goldberg, Angela Lansbury, Julie Andrews, Raquel Welch, Brooke Shields, Frankie Valli and the Four Seasons, the Sopranos, Steve Lawrence, Don Rickles, Nancy Sinatra, Tony Bennett, Johnny Mathis, Angelika Milster, Manfred Krug, Mario Bauza, Chico O'Farrill, Buddy Rich, Toshiko Akiyoshi, Jimmy Heath, David Sanborn, No Angels, Parliament-Funkadelic, Bootsy Collins, Chops Horns and many more. He also recorded on the soundtracks for "Mambo Kings" and "Murder Is My Business." In Germany, he played principal trumpet in the Berlin Jazz Orchestra, Symphonic Pop Orchestra and Theatre des Westens Berlin, and taught at several German schools, including the Jazz Institute of Berlin. While in Germany, he also organized a tribute concert to trumpeter and bandleader Harry James (1916-1983) called "I Remember Harry," which is still viewable online. Mr. Collette was the author of "Comfort, Command and Control in the Trumpet Section." He is survived by his half-brother Gregory, cousins Twila, Robin, Collette and Brian, uncles Gene and Gary, and other family. A celebration of Mr. Collette's life will take place this fall; for information, please contact Richie Klunck at RKAY1188@hotmail.com.
---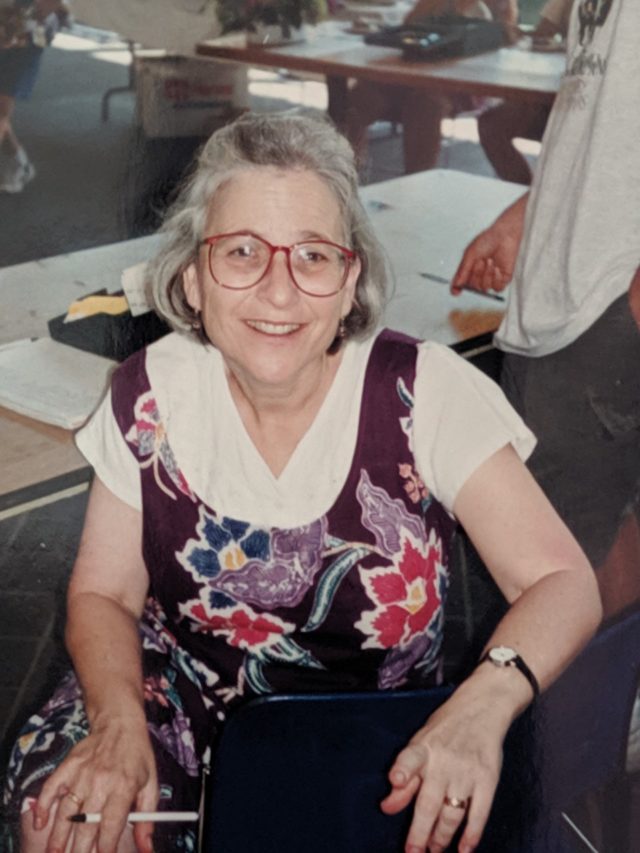 Yael (Chip) Fader
Yael (Chip) Fader died on July 6, 2019 at the age of 81. Ms. Fader worked in the Local 802 Concert Department for 25 years. She is survived by Local 802 member Larry Fader, her husband of 61 years. She is also survived by her children Oren (who is also a Local 802 member), Ayala, Nava and Jumi Tal, and six grandchildren. A memorial service will be held at Plaza Memorial Community Chapel (630 Amsterdam Avenue at 91st Street) on Sunday, Sept. 15 at 3 p.m. Following the memorial service, the Fader family will be sitting shiva from 5 p.m. to 10 p.m. at 711 Amsterdam Avenue (between 94th Street and 95th Street), Apt. 27-N. All are welcome.
---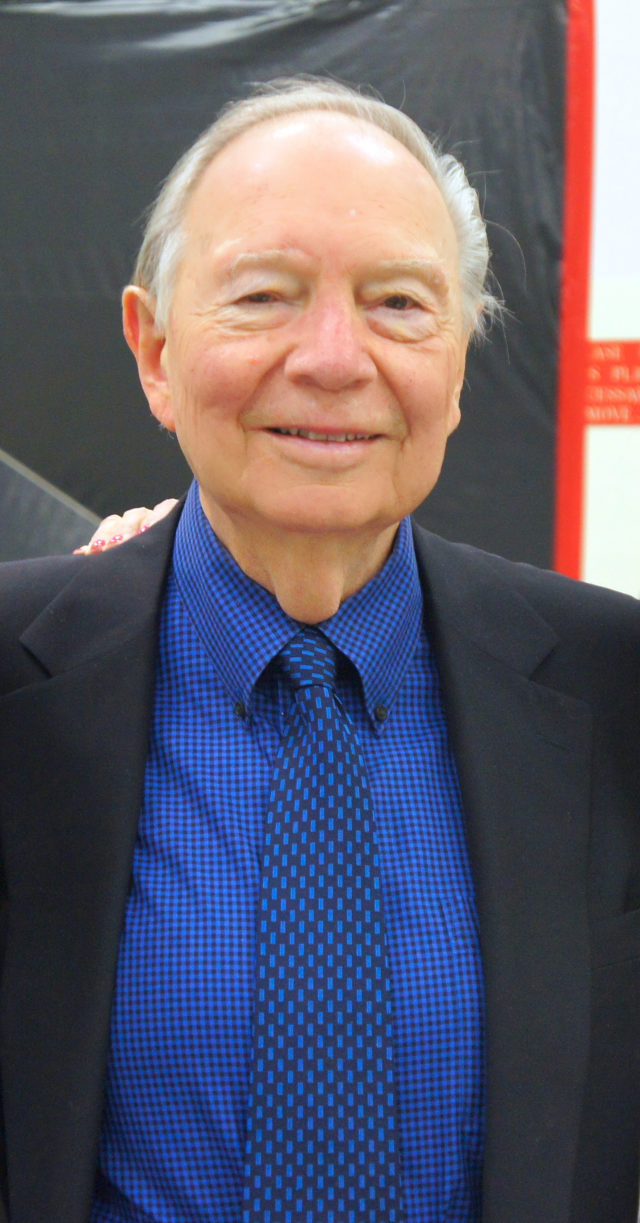 Arnold Goldberg
Arnold Goldberg, principal timpanist with the New York City Ballet Orchestra since the company's inception in 1948 until his retirement in 2013, died on June 17 at the age of 89. He had been a member of Local 802 since 1949. In addition to his role in the orchestra, Arnie (as he was known to all) served as orchestra personnel manager from 1984 to 2010. He is credited with guiding no fewer than five music directors through their stints at NYCB with all the challenges inherent to the orchestra business. Arnie worked directly with the historic collaborators George Balanchine and Igor Stravinsky in the early years of City Ballet when the company's home was City Center of Music and Drama on 55th Street. In addition to his expertise on timpani, Arnie was the stylistic drum set player on all of the Jerome Robbins ballets created for New York City Ballet. Prior to his tenure at City Ballet, Arnie earned a degree from Juilliard, where he studied with Saul Goodman. He subsequently went on the road for an extended tour with Tony Bennett. Shortly after starting with City Ballet, Arnie was offered a position with the San Francisco Symphony, which he turned down after Balanchine requested he stay with NYCB. Arnie clocked many miles and hundreds of youth concerts with the New York Percussion Trio, composed of himself, fellow percussionist Ronald Gould and pianist David Shapiro. The trio was featured on a well-known game show in the 1960s called "I've Got a Secret" where they proved onstage they could load all their equipment in two matching VW bugs. Work with the New York Philharmonic, Philadelphia Orchestra, Metropolitan Opera, CBS and various other institutions would fill out a legendary career in the music business. Not only was Arnie a versatile musician and a well-respected orchestra member and dedicated manager, he was especially appreciated by the many young musicians who circulated through the NYCB orchestra early in their careers as regulars, extras and substitutes, whom he would guide through the intricacies of performing in a ballet orchestra, often learning the some very obscure repertoire on the fly. He will be sadly missed by Miriam, his loving wife of 62 years, as well as their children David, Debbie and Steven, and grandchildren David, Ryan, Sean, Melanie, Jeremy, Andrew, Michael and Jeffrey.
– David Titcomb
---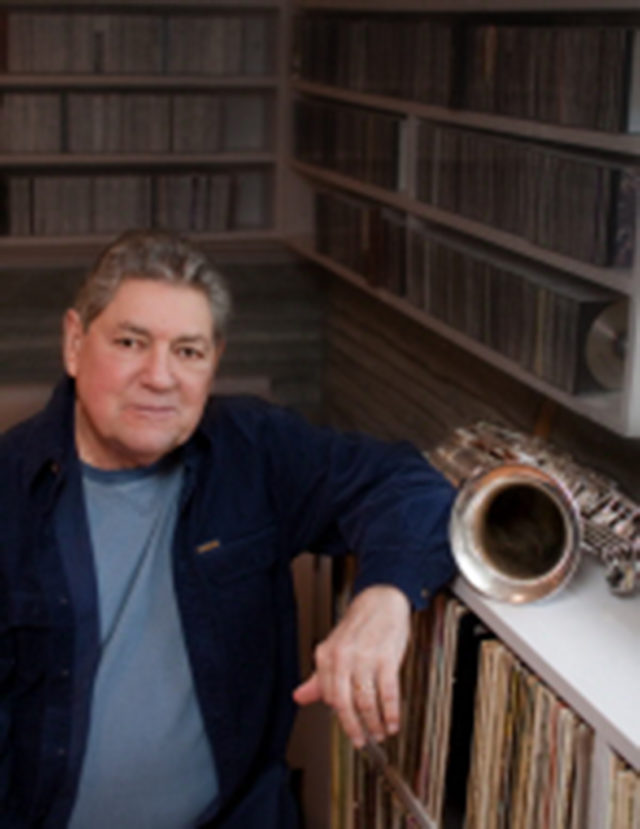 Gary Klein
Gary Klein, 86, a saxophonist and a member of Local 802 since 1959, died on July 19. By the age of 12, Mr. Klein was already playing professionally in his hometown of Reading, Pennsylvania. He studied with Sam Correnti, the teacher of Gerry Mulligan. Al Cohn, later a friend and mentor, was also a strong influence. Mr. Klein was fortunate to hear Charlie Parker play live, which inspired him to study bebop in earnest. He moved to New York City briefly before being drafted into the Army, where he played with the Army Jazz Band. After his service, Mr. Klein studied at the Peabody Conservatory, moved back to NYC, and played on the road with Billy May, Buddy Morrow, Ralph Materie and Woody Herman, with whom he recorded several albums. (He played an inspired solo on the track "Get Me to the Church on Time.") He later performed with the Les and Larry Elgart Orchestra and toured with Paul Anka, Sammy Kaye and Jimmy Dorsey. He also recorded and played for Mel Tormé and many others. At the height of his career, Mr. Klein taught saxophone, theory and improvisation at the University of Bridgeport, Western Connecticut State University and Merit Music School. He also composed and arranged for stage bands and combos. In the final act of his musical life, he moved to Lewisburg, West Virginia, where he became a fixture on the live music scene for two decades. He is survived by his partner Carrington and his sons Gary Jr and Jay. There will be a celebration of his life later in the fall; for more information, send an e-mail to Carrington at cdugger2@frontier.com.
---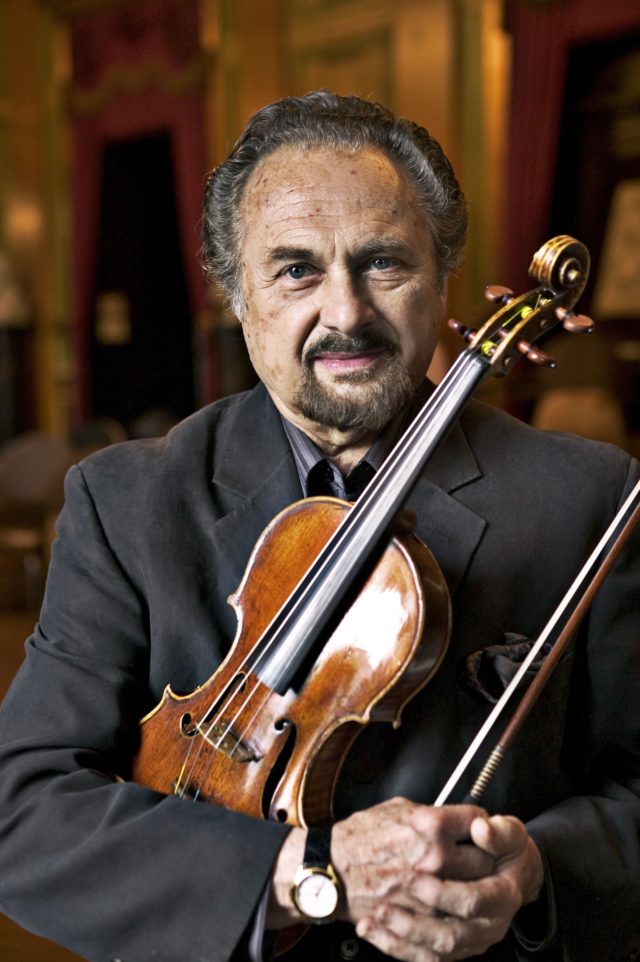 Aaron Rosand
Aaron Rosand, 92, a violinist and a member of Local 802 since 1951, died on July 9. A prolific recording and performing artist, Mr. Rosand enjoyed an enduring career that spanned more than seven decades. Since his orchestral debut with the Chicago Symphony at age 10, Mr. Rosand appeared with major orchestras all over the world. His recordings were lauded by Strad magazine as "synonymous with immaculate technical achievement, beautiful multi-colored tonal luster, artful phrasing, stylistic elan, and a probing musical intellect." Mr. Rosand was known for carrying on two traditions of playing, having studied both with Leon Sametini (a student of Eugene Ysaye) at the Chicago Musical College, and with Efrem Zimbalist, Sr. (a student of Leopold Auer) at the Curtis Institute of Music. Mr. Rosand's technique was "undiminished by the passing years, interpretations honed to perfection by a lifetime of performances. He has always had that ability to make music sound fresh and spontaneous, his tone shaded with a flexible vibrato ideal for Romantic music," according to Strad magazine. In 2002, he celebrated his 75th birthday with a sold-out performance of the Sibelius violin concerto at Verizon Hall in Philadelphia. He served as Dorothy Richard Starling Chair of violin studies at Curtis (from which he graduated in 1948) and taught at the Summit Music Festival at Manhattanville College. Mr. Rosand is survived by his wife Christina and stepdaughters Suzy, Mia and Dierdre. Obituary edited from Mr. Rosand's biography at www.aaronrosand.com with additional information from the New York Times.
---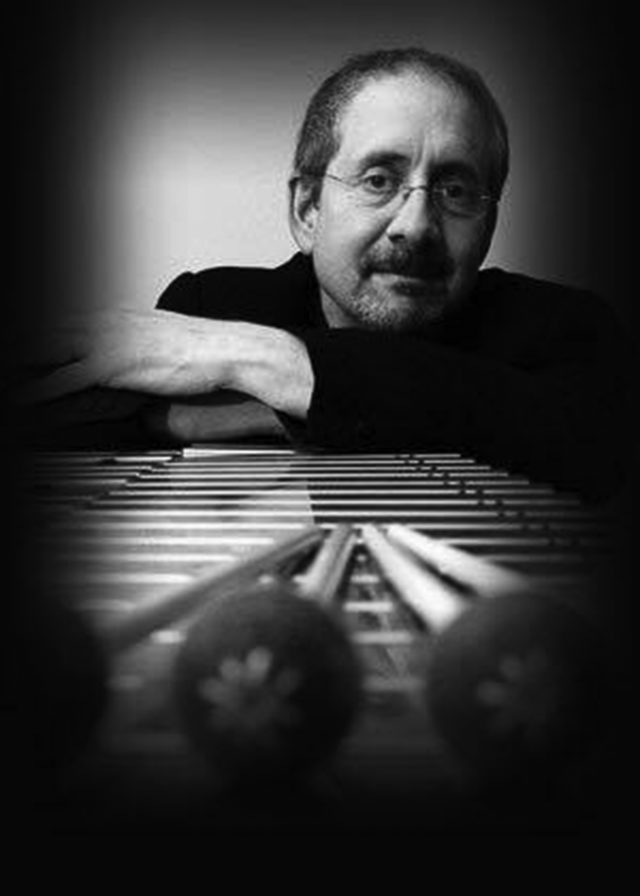 David Samuels
David Samuels, 70, died on April 22 after being a member of Local 802 for more than 40 years. He was a vibraphone, marimba and steelpan player who was best known for his work with Spyro Gyra. He first studied drums and piano before picking up mallets. After studying psychology at Boston University, he attended Berklee College of Music, where he studied with Gary Burton. He moved to New York City in 1974 and was soon recording and performing with Gerry Mulligan, Carla Bley and Gerry Niewood. He played in a vibe/marimba duo with David Friedman, later releasing albums under the name Double Image. In 1977, he started his long association with Spyro Gyra, which lasted for almost two decades. In 1993 he created the Caribbean Jazz Project with Paquito D'Rivera and Andy Narrell; the group won both a Grammy and a Latin Grammy on two different occasions. He also co-founded the Skylight Trio. During his career, he collaborated, recorded or played with Paul McCandless, Art Lande, Anthony Davis, Bobby McFerrin, Nancy Wilson, Chet Baker, Billy Cobham, Freddy Cole, the Fantasy Band, Art Garfunkel, Stan Getz, Christian Howes, Bruce Hornsby, Bob James, Pat Metheny, Oscar Peterson, Diane Schuur, Nestor Torres, the Yellowjackets, Frank Zappa and many others. Mr. Samuels wrote method books as well as columns for Modern Percussionist and Modern Drummer. He taught at Berklee and the New England Conservatory of Music. Mr. Samuels is survived by his partner Janet, daughter Sarah, and brothers Stephen and Jeffrey. The family requests donations to the Alzheimer's Association (see www.bitly.com/david-samuels) or to the student scholarship fund at the Berklee College of Music (see https://www.berklee.edu/giving). Obituary information from Wikipedia and Downbeat.
---
We also remember . . .
Robert Dransite, saxophone
Randall Hicks, percussion
Gerardo Levy, flute
Donald L. Ludwig, bass
Jack Schnupp, trombone
Darius Smith, piano
Robert D. Stecko, piano
Ruth Winchell, piano
To report the death of a member, call (212) 245-4802 and ask for the membership department. Be sure to ask about the Local 802 death benefit (not everyone is eligible). Survivors should also contact the AFM pension fund at www.afm-epf.org. Obituaries should be e-mailed to Allegro@Local802afm.org, or call (646) 765-9663.