Requiem
Volume CVIII, No. 9
September, 2008
Joe Beck – Guitar
Hiram Law Bullock – Guitar
Joseph Cocuzzo – Drums
Sol C. Consor – Saxophone
Papy Couvertier – Latin Percussion
Leila Edwards – Piano
John L. Forte – Drums
Angelo Giamanco – Accordion
Alvin Hecker – Saxophone/Arranger
Jules Jacob – Saxophone
Rod Levitt – Trombone/Arranger/Copyist
Astor H. Phipps – Piano
Martin Ravotto – Accordion
Phil Sasson – Trombone
Al Seminar – Saxophone
Mike Shain – Trumpet/Conductor
Robert Smith – Piano
Frank P. Vance – Accordion
Jerry H. Winner – Saxophone
---
Hiram Bullock, 52, a guitarist who joined Local 802 in 1995, died on July 25.
Mr. Bullock was a member of the original band for "Late Night with David Letterman" and played on some blockbuster pop albums, including "The Stranger" by Billy Joel, Steely Dan's "Gaucho" and the soundtrack to "A Star is Born" by Barbra Streisand. His best-known solo was on the 1987 Sting album "Nothing Like the Sun," in a version of Jimi Hendrix's "Little Wing."
He also recorded his own albums, which featured his singing and songwriting. He made his biggest impact in the realm of jazz-rock, funk and fusion.
Mr. Bullock worked with Gil Evans, Jaco Pastorius and David Sanborn among many others.
Born in Osaka, Japan, to parents serving in the United States military, Mr. Bullock grew up mainly in Baltimore, where he studied at the Peabody Conservatory of Music. He played the saxophone and bass guitar before switching to guitar at 16. Then, at the University of Miami, he studied with Pat Metheny and Jaco Pastorius, supporting himself with steady work in local clubs. One of his gigs was with the soul singer Phyllis Hyman, who took him with her to New York.
Paul Shaffer told the New York Times that Mr. Bullock was "the greatest guitar player ever, with the exception perhaps of Jimi Hendrix. Nobody was ever better."
Mr. Bullock is survived by his partner Jennifer Armstrong; two stepsons, known as Sansho and Niko; and four sisters, Jackie Lewis, Carmen Bean, Brenda Canterbury and Margene Williams.
Edited from the New York Times
---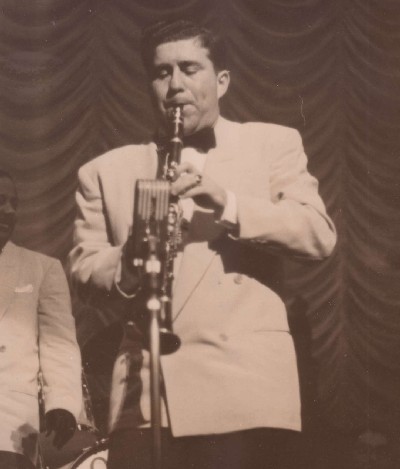 Jerry Winner
Jerry Winner, 88, a clarinetist, saxophonist, flutist and pennywhistle player, died on May 30. He had been a Local 802 member since 1941.
Born in Brooklyn, Mr. Winner attended Juilliard after serving in the Army band. During his career, he played in and recorded for big bands led by Tommy Dorsey, Raymond Scott, Larry Clinton, Bobby Sherwood, Jerry Gray, Ray McKinley and Lester Lanin, among others. He also worked for the Newark Evening News and the New York Times while raising his family in New Jersey.
After moving to Cape Coral in 1981 at the age of 61, Mr. Winner continued performing in a variety of venues. He and his wife Kay founded the Southwest Florida Jazz Society, which awarded scholarships to young musicians. He was best known for his virtuoso pennywhistle playing, his zest and good cheer and his great generosity.
Mr. Winner is survived by his sons Mark and Matthew, daughters Sharon Winner and Sarah Patrowicz, daughter-in-law Tamm, and son-in-law Robert. He is also survived by his nephew Myles Dimand and Myles's wife Gigi. Also surviving are six grandchildren and two great-grandchildren.
Memorial donations may be made to www.Julliard.edu.
---
PHOTOS ACCEPTED
Do you have a photo of a deceased member? When sending us an obituary, you may also include a high-resolution digital image. If we have room, we'll print it. Photos will be printed on a first-come, first-served basis: once we're out of room for photos on this page, we can't accept any more. Also, there may be some issues in which we don't print any photos on this page at all, due to layout constrictions. To submit an obituary and photo, e-mail Mikael Elsila, the editor, at Melsila@Local802afm.org.