Requiem
Volume CVIII, No. 12
December, 2008
Henry Adler – Drums
Ernest Bright – Clarinet
Dave McKenna – Piano
Ernie G. Gallet – Accordion
Herb Harris – Drums
Norman W. Hedman – Percussion
Danny Kutz – Drums
Kathleen Wilber – French Horn
---
Ernest Daniel Bright, 81, a clarinetist and an 802 member since 1947, died on Oct. 9.
Mr. Bright was the principal clarinetist for the New York City Opera for five years and also toured with the Minneapolis Symphony when the State Department hired the symphony to tour the world. He was the principal clarinetist with the Brooklyn Philharmonia and played with the Minneapolis Symphony, Columbia Symphony and RCA Symphony. Mr. Bright played under Bruno Walter, Leonard Bernstein, Leopold Stokowski, Sir Thomas Beecham and Igor Stravinsky.
Mr. Bright played on two classic recordings: the George Enescu "Romanian Rhapsody" under Leopold Stokowski, and Puccini's "La Boheme" with Sir Thomas Beecham in 1956.
Born in Detroit, Mr. Bright moved to New York, where he spent most of his life, finally moving to Florida in 1992, his daughter said. Upon moving to Florida, he performed for almost 10 years with the Palm Beach Pops and the Coral Springs Symphony Pops.
He also played for several Broadway shows, including "My Fair Lady," "La Cage aux Folles" and "The Music Man."
Mr. Bright is survived by his wife Carol, daughters Mimi and Ellen, son Fred, brother Geral, and grandchildren Robyn and Ben.
The family requests all memorial contributions be sent to the Hospice by the Sea in Boca Raton, www.HospiceByTheSeaFL.org.
---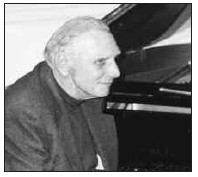 Dave McKenna, 78, the jazz pianist and an 802 member since 1956, died Oct. 18. The cause was lung cancer, said his companion, Liz Muir of Brookline, Mass.
Mr. McKenna began his career as a big-band sideman but became best known for his distinctive solo playing, with a powerful left hand that made a bass player seem unnecessary.
He first performed with local groups in Boston as a teenager before moving on to the big bands of Charlie Ventura and Woody Herman.
After serving in the Army and rejoining Ventura for a while, he worked with small ensembles led by Stan Getz and others and began long associations with two mainstays of the traditional jazz scene, the cornetist Bobby Hackett and the clarinetist and soprano saxophonist Bob Wilber.
After moving to Cape Cod, Mr. McKenna worked mostly as a solo pianist, occasionally in New York but more often in New England. For much of the 1980's he was the pianist in residence at the Copley Plaza Hotel in Boston.
Survivors also include his wife Frances, sons Stephen and Douglas, brother Donald, sisters Jean O'Donnell and Patricia Savard, and one granddaughter.
Edited from the New York Times.
---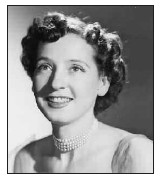 Kathleen Wilber, 93, a French horn player who joined Local 802 in 1945, died on Oct. 25.
She was married in 1935 to Weldon Wilber, a professional French horn player, who coached her on the instrument and introduced her to the profession. She played her first professional job in 1944 in a performance of the "Messiah" in Lindsborg, Kansas.
Upon moving to New York in 1945, Ms. Wilber played in a number of Broadway musicals. She also played with the Sadler's Wells Ballet Orchestra in New York and on its national tours. A highlight of her career was her solo performance of "Nocturne," in the Sadler's Wells production of "A Midsummer Night's Dream," performed in New York City and on tour.
She joined the orchestra of the New York City Ballet in the 50's, remaining there until her retirement from the company after more than 40 years.
Ms. Wilber is survived by her daughters Patricia Jellen and Kathleen Wilber, son Rollin, four grandchildren and eight great-grandchildren.