Requiem
Volume CIX, No. 1
January, 2009
Henry Addler, drums
Stanley Block, violin
Louise Caso, guitar
Jane Cochran, oboe
Sol C. Consor, saxophone
Gayle Dixon, violin/arranger
Bill Gaffney, oboe
Louis Guss, trumpet
Tina Hafemeister, arranger/copyist
Herbert Harris, percussion
Lionel Kilberg, bass
Alice McDaniel, violin
Odetta, actress/guitar/vocalist
Studs Turkel, d.j./author
David W. Wakely, conductor
Harry Weintraub, trumpet
Jimmy Yan, clarinet
---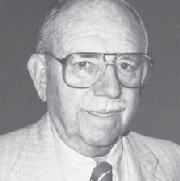 Henry Adler
Henry Adler, 93, a drummer and teacher, died on Sept. 30. He joined Local 802 in 1934.
Mr. Adler was best known for having been a teacher to Buddy Rich and for co-authoring with him the classic instructional book "Buddy Rich's Modern Interpretation of Snare Drum Rudiments." First published in 1942, the book is widely regarded as one of the most important snare-drum rudimental books ever written.
Aside from Rich, Mr. Adler's former students include renowned masters such as Louie Bellson, Roy Burns, Dave Tough, Sonny Igoe, Alvin Stoller, Phil Kraus, Miles Hampton, Daniel Perez and Ted MacKenzie.
Born in New York and raised during the Depression, Mr. Adler purchased his first snare drum at 13 and learned to play it without formal instruction. Two years later, he landed his first professional gig with a hotel orchestra in Belmar, New Jersey. At 15, Mr. Adler began taking formal drum lessons with a professional pit drummer from the Palace Theatre, and studied timpani in his high school orchestra.
Mr. Adler co-authored or published a plethora of instructional books, many of which became instant classics. He published "Four-Way Coordination: A Method Book for the Development of Complete Independence on the Drum Set," by Marvin Dahlgren and Elliot Fin, and "How to Play Latin American Rhythm Instruments," which he co-authored with Humberto Morales, F. Henri Klickmann and Ernesto Barbosa.
Mr. Adler is survived by his daughters Valerie Capetta and Karen Brocklehurst, son-in-law Ernest Capetta, and grandchildren Gary, Jeffrey and Amy
Edited from Wikipedia.
---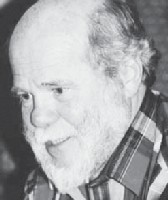 Bill Gaffney
Bill Gaffney, 77, an oboist and English hornist, died on Oct. 20. He joined Local 802 in 1960.
With his wife Judith Gaffney on flute, and pianist Joan Brill, he co-founded The Brill-Gaffney Trio in 1969. The trio — all Local 802 members — performed in concerts and at private weddings from Montauk to New Rochelle. They were especially popular in the Hamptons, where they performed in numerous venues — resorts, restaurants, public schools, colleges and even vineyards. In 1985, the trio worked on the Alan Alda film "Sweet Liberty" (although their scene was eventually cut). Judith Gaffney died in 2003.
Mr. Gaffney was born in Chicago and studied oboe and English horn at the New England Conservatory, where he took lessons with Fernard Gillet. Later, he served as a charter member of the Seventh Army Symphony.
During his career, he performed with the Baltimore, Queens, and San Antonio Symphony Orchestras; the American and New World Symphonies; the Lyric Opera of Chicago, and the Lake George Opera. In addition, he played for the Bolshoi Ballet, Stuttgart Ballet, and the Royal Ballet, the American Ballet Theatre, the Harkness Ballet, the Paul Taylor Dance Company, and the Joffrey Ballet. He later became a member of the Long Island Philharmonic Orchestra.
He is survived by his nephews Patrick Gaffney, Edward Gaffney, Mark Sullivan and Steven Sullivan; and nieces Mary Kaye and Susan Gaffney.
---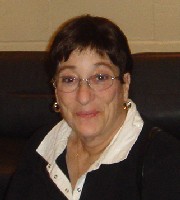 Jane Cochran
Jane Cochran, 67, an oboist and English horn player, and a Local 802 member since 1965, died on Oct 17.
A native of Manhattan, Ms. Cochran began studying oboe while attending New York's High School of Music and Art. She graduated from Queens College with a double major in anthropology and music, studying with Harold Gomberg.
Moving to Milwaukee for a time, Ms. Cochran freelanced and taught at the Wisconsin Conservatory before returning to New York.
In the 1970's her teaching continued at the Manhattan School of Music Preparatory Division. Her varied performing career included tours with Martha Graham, several Broadway shows, concerts with the Bach Aria Group, the Casals Festival in Puerto Rico, the Mostly Mozart and Saratoga Festivals, and the New York Pops.
In addition she held the position of associate principal oboe and English horn at the New York City Ballet, a company she was affiliated with since 1972.
Ms. Cochran is survived by her husband George, daughter Lara, sister Irene Alpher and grandsons Aiden and Ben.
---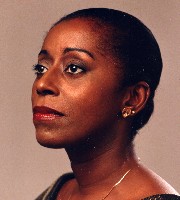 Gayle Dixon
Gayle Dixon, 61, a violinist, composer, arranger and educator, died on Nov. 23.
Ms. Dixon joined Local 802 in 1968. She served on the Trial Board from 1985 to 1986 and on the Executive Board from 1987 to 1993. Several of her articles in Allegro, most notably one on black violinists, won first place journalism awards.
Ms. Dixon was a busy freelancer who played with the Metropolitan Opera Orchestra, American Symphony Orchestra and Brooklyn Philharmonic among others. She also performed on Broadway.
One of her formative experiences was playing in the Symphony of the New World, which was formed by activist musicians in the 1960's to give opportunities to black musicians. Later, she was among a group of 30 African-American string players who founded the String Reunion, which developed a repertoire of music by black composers.
In jazz, Ms. Dixon was the founding first violinist of Quartette Indigo and was an original member and first violinist of the Uptown String Quartet.
Ms. Dixon accomplished so much in her life that it's impossible to sum it up in this short space. She was an educator who was highly in demand. She founded Jazzbows Music, which published and recorded string music by African-American composers. She even chaired a financial investment club called Sokoma, which taught financial literacy to women and young people.
Ms. Dixon is survived by her sisters Akua, Stephanie and Cleo, brother Joseph, sister-in-law Linda, brothers-in-law Steve Turre and Roy Coles, eight nieces and nephews and many cousins.
To learn more about Ms. Dixon, see www.JazzBows.com. On that site you can read an interview that Ms. Dixon gave with Allegro in March 2000, which contains many more details about her life.
---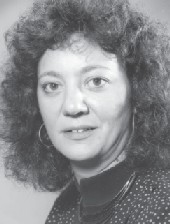 Tina Hafemeister
Tina Hafemeister, 54, an arranger and music copyist, died on Dec. 8.
Ms. Hafemeister's first professional work in music was as a composer. She worked as a music copyist for 21 years, specializing in symphonic music. A member of Local 802 since 1977, Ms. Hafemeister became active in the union in 1983, and served on the Trial Board before being elected to the Executive Board in 1993.
She became supervisor of the union's Music Preparation Department in 1996. Four years later, she was appointed by the Executive Board to the office of financial vice president, where she served until 2004.
As supervisor of the Music Preparation Department, she increased union representation of arrangers and orchestrators and developed and negotiated standardized music preparation terms and conditions for Off Broadway, resulting in increased compliance.
In addition to her music preparation duties, Ms. Hafemeister, an ardent advocate of member education, instituted monthly presentations of the AFL-CIO/Cornell University MEMO (Membership Education and Mobilization for Organizing) Program. More than 125 members eventually went through the training.
"The education of officers, staff and members is crucial given the changes and challenges we face," Ms. Hafemeister told Allegro in 2000.
One of Ms. Hafemeister's extramusical activities was skydiving. Adorned in her office was a photo of her in the air with a big smile on her face.
She is survived by her daughter Irene; mother Mary; siblings John, James, Patricia, Joseph, Elizabeth, Anne, Mary, Michael, William, Ralph, Peter and Nicole; and many nieces and nephews.
Members who wish to contribute on behalf of Ms. Hafemeister's daughter Irene may send an e-mail to Joelle Shefts at Jshefts@aol.com.
---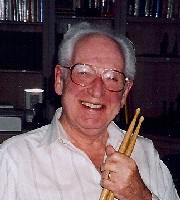 Herbert J. Harris
Herbert J. Harris, 91, a percussionist and an 802 member since 1941, died on Sept. 21.
Born in Manhattan, Mr. Harris left New York in the mid-1930's on the traveling vaudeville circuit, ending up in Chicago where he joined George Olsen's swing band.
In 1945, after serving in the Coast Guard in Manhattan Beach (New York), Mr. Harris won acceptance to Juilliard, where he majored in tympani and percussion.
As a pit drummer on Broadway, Mr. Harris opened 30 shows in the next 14 years, including "On the Town," "Call Me Mister" and "Gentlemen Prefer Blondes."
In a career of many highlights, Mr. Harris was particularly honored in 1958 to be invited by Leonard Bernstein to join the New York Philharmonic as first extra percussionist where he remained for 24 years. At the same time, Mr. Harris worked as Joseph Papp's music administrator for 18 years on such productions as "Hair" and "A Chorus Line," as well as playing in and contracting numerous orchestras for film, radio, television and commercials.
Accumulating a vast collection of ethnic instruments during his travels around the world, Mr. Harris became an authority on world music. In 1988, he donated 1,000 instruments to the music department at the Metropolitan Museum of Art in New York.
Mr. Harris formed a jazz trio after moving to Florida in 2000, which played locally in numerous venues and recorded and released two CD's.
He is survived by his wife, Frances Rainer.
---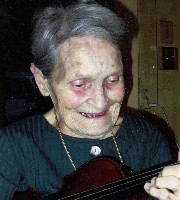 Alice McDaniel
Alice McDaniel, 97, a violinist, and 802 member since 1938, died on Nov. 3.
Ms. McDaniel played in the Fort Worth Symphony for 40 years, 27 of them as assistant concertmaster. She retired from the symphony at age 85 when she was declared legally blind, but continued to teach privately until her death.
Her parents were vaudeville musicians, and she was educated musically from an early age. At age 6 she played violin and conducted the orchestra during a show at her father's theatre in Spokane, Washington, which starred Sarah Bernhardt. At 7 she gave a full solo recital, and local critics called her a prodigy.
When Ms. McDaniel was 13 she went to Chicago to study with Leopold Auer and Ludwig Becker. Later, she moved to New York City to work as a copyist. She also spent some time performing in Reno, Nevada before settling in Texas. In addition to Local 802, Ms. McDaniel was a member of the Reno and Dallas/Ft. Worth locals.
In Texas she was the concertmaster of the WFAA radio orchestra, the Forth Worth all-city orchestra and the Casa Manana theatre orchestra. She also played with the Dallas Symphony and the Dallas Summer Musicals, and was a charter member of the Fort Worth Symphony. She taught at Texas Christian University and privately at her home.
She is survived by her son Robert, daughter Dorothy, five grandchildren, and three great-grandchildren. Her grandson Sean McDaniel is a professional drummer in New York City and a member of Local 802.
---
Odetta
The singer, actress, guitarist, songwriter and human rights activist who was known simply as Odetta, died on Dec. 2.
Often referred to as the voice of the Civil Rights Movement, she was an important figure in the American folk music revival of the 1950's and '60s and was a formative influence on dozens of artists, including Bob Dylan, Joan Baez and Janis Joplin.
Odetta Holmes was born in Birmingham, studied opera as a teenager, and took music classes at Los Angeles City College. Her first professional experience was in musical theatre in 1944, as an ensemble member with the Hollywood Turnabout Puppet Theatre, working alongside Elsa Lanchester. She later joined the national touring company of the musical "Finian's Rainbow" in 1949.
She toured extensively on the folk music circuit from the 1960's to the 1980's, performing with Pete Seeger, Tom Winslo, and many other artists.
Odetta won many major awards in her lifetime, including the NEA's National Medal of Arts, the Kennedy Center's Visionary Award, and the Library of Congress' Living Legend Award.
In 2007, a tribute concert to Odetta was presented in Washington, D.C. by the World Folk Music Association, with live performance and video tributes by Pete Seeger; Harry Belafonte; Janis Ian; Sweet Honey In The Rock; Peter, Paul & Mary and others. Also that year she completed a major tour, and her album "Gonna' Let It Shine" was nominated for a Grammy.
She had been slated to perform at Barack Obama's inauguration on Jan. 20.
Edited from Wikipedia.
---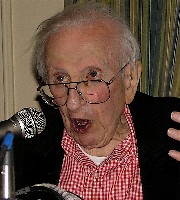 Studs Terkel
The stories of working people are important. That's what author and historian Studs Terkel, 96, taught us. Mr. Terkel, who died on Oct. 31, was also a huge fan of folk and jazz. As a D.J. in the 1940's, he was one of the first to promote artists like Mahalia Jackson, Pete Seeger, Woody Guthrie, Big Bill Broonzy and Burl Ives. He conducted interviews with Louis Armstrong, John Coltrane, Billie Holiday, Duke Ellington, and Charlie Parker in his book "Giants of Jazz" (1957). While not a member of Local 802, Mr. Terkel was a luminary in the field of labor journalism and Allegro salutes him. For more information about his life, see www.StudsTerkel.org.
---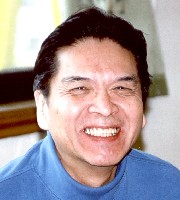 Jimmy Yan
Jimmy Yan, the well-known clarinet and woodwind repair technician who worked with many Local 802 members, died on Aug. 16.
Mr. Yan was born in 1936 in the Hubei province of China, the son of a Protestant priest. He began his musical studies in middle school and in 1955 was admitted into the Shanghai Music Conservatory as a clarinet major. It was in this same year that he met piano student Ada Chen who would become his wife for 47 years.
From a very young age Mr. Yan demonstrated an uncanny talent for anything and everything that was mechanical and learned to make or repair a variety of items throughout his life despite a lack of formal training. He soon learned to repair and modify his own instruments and make reeds both for himself and his fellow players.
In the early 1980's he met visiting clarinet artists Donald Westlake of Australia and David Glazer of New York who thought Mr. Yan could have better opportunities elsewhere. Through their help and influence, Mr. Yan left China for Australia in 1982 and one year later arrived in New York where he established his repair business.
Following several years as staff technician for Weiner Music, Roberto's Woodwinds, and an apprenticeship with mouthpiece legend Everett Matson, Mr. Yan established his own business, JY Woodwinds, where in addition to repair, he also made clarinet mouthpieces and barrels.
He is survived by his wife Ada Chen, sons Jun and Hollington, and grandchildren Isabella Maarit and Max Benjamin.