Requiem & Reminiscences
Volume 117, No. 2
February, 2017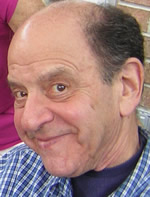 LARRY ABEL
My husband, Larry Abel, a member of Local 802 since 1956, died on Dec. 27 at the age of 83. Larry loved being a musician and copyist. He was a steadfast supporter of the AFM and Local 802 and an advocate of active participation by every union member. He believed that the well-being of individual musicians was dependent upon their collective strength as union members. Larry was extremely proud to have served as an officer of the American Society of Music Copyists, as secretary (from 1968 to 1979) and as president (from 1980 to 1987, and again in 1990). During that time, he fought to improve wages and working conditions for all music copyists. Larry's professional life began as a woodwind player, but he is best known as the owner of Music Preparation International, the copying office he founded in 1974 with John Knapp, which he operated for 40 years. Larry had great admiration for the composers, orchestrators and arrangers whose scores he copied, and he prided himself on always producing first-rate work for them. He also took pride in fighting for the rights of the union copyists he engaged. Throughout his life, Larry strived for excellence and put his best efforts into everything he did. His professional life was inspiring, and he was also a devoted and supportive husband, father, brother, friend and mentor. Larry was someone you could always count on. See a comprehensive tribute to Larry by his friend, Ed Joffe, on the blog page at www.joffewoodwinds.com.
Larry is also survived by his sister Sally, sons Curtis and Steven and grandchildren Hudson and Chloe-Kate.
– Shelley Cavalier Abel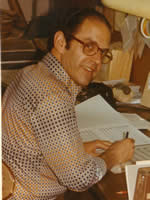 For those of you who didn't know my father, Larry Abel, he was a 60-year veteran of Local 802, and staunch advocate for musicians on Broadway. At the age of 16, my dad traveled from Baltimore to New York by train with his alto sax, clarinet and flute in hand, and played his way into the Les Elgart Band. During the Korean War, he toured and played with the Glenn Miller Air Force Band, conducted by Ray McKinley. He continued on with McKinley in New York, and also played in the Tonight Show band under Tommy Newsom, and in Broadway shows as a pit musician.
My father was a loyal and long-standing supporter of Local 802. He participated directly in negotiations during the 1975 Broadway musicians' strike. My dad stood for jobs and fair wages for musicians and music copyists. When the going got tough the tough got going. My father eventually took on work as a music copyist. Don Pippin came to him with the handwritten score from Marvin Hamlisch for "A Chorus Line," which was to preview downtown. My dad supervised the music for that show and the rest was history. The eighth floor of the old Ed Sullivan building was always busy with music for Broadway shows and recording sessions. My father worked side-by-side with John Knapp, Bert Kosow, Frank Como, Bernard Fox and Art Kane. They shared work and mentored many others. They served the top composers and arrangers in the business. My dad's loyal clients ranged from Don Pippin, Walt Levinsky and Joel Kaye to Marvin Hamlisch, Barry Manilow, Bette Midler and Tony Bennett – including his recent collaboration with Lady Gaga.
My father lost his voice-box in 1984 and also his ability to play, but that didn't stop him from working. He mastered the art of esophageal speech much like an instrument and continued to serve his clients and support fellow musicians and copyists. My dad loved being around Local 802 and always looked forward to attending big band rehearsals in the club room and saying hello to those he knew whenever he could.
In the name of my father, Larry Abel, I am contributing $400 to the Musicians' Emergency Relief Fund of Local 802. If you would like to, please make a donation in Larry's name and memory. He would have appreciated it. Local 802 and its people meant the world to him. A donation can be made directly at www.local802erf.org. Thank you for thinking of him and making any contribution you can.
– Steven Abel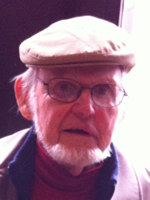 BERNARD H. KARL
Bernard H. Karl, 84, a longtime member of Local 802, died on Dec. 20. A native of Connecticut, he graduated from the Hartt School of Music, he spent his professional career playing drums and percussion both on Broadway and on the road. He is survived by his wife Susie Cordon Karl of Moodus, Conn., and his daughter Ann Cecilia Karl of Dallas.
WILLIAM GUNTHER SPRECHER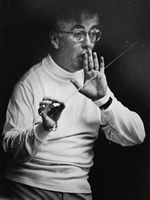 William Gunther Sprecher, 92, a pianist, conductor and composer, died on Dec. 23 after being a member of Local 802 since 1952. Mr. Sprecher was known as the "Gershwin pianist of Israel" after he introduced Gershwin's music to Israel for the first time. He performed many times with the Israel Philharmonic, where his father was one of the earliest members. He lived in Israel from 1936 to 1952, when he married Blossom Tag. He came to the United States in 1953, where he was music director of radio station WEVD (the Forward Hour) from 1970 to 1988. Mr. Sprecher performed over 2,000 concerts around the world, earning many medals and accolades, including the honorific titles of baron and senator. He produced a series of "Cocktail Hour" albums, including "Cocktail Hour in Israel," "Cocktail Hour in Moscow," "Cocktail Hour in Berlin" and "Cocktail Hour with Verde." He also performed with Yiddish theatre and at benefit concerts to promote Israel bonds.
A founder of the Bronx Philharmonic and Bronx Opera Workshop, Mr. Sprecher often performed in the Bronx to sold-out houses. He accompanied Jan Peerce, Richard Tucker, John Bart, Jan Kiepura, Itzhak Perlman and Shoshana Damari among others.
Mr. Sprecher was associated for many years with an Oscar-nominated piano quartet, which toured throughout the U.S. and appeared many times on radio and TV. This quartet was actually made up of four pianists who toured with four pianos. One of their tag lines was "40 fabulous fingers played by the original piano quartet."
Mr. Sprecher is survived by his wife Blossom.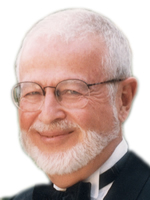 NEIL WARNER
The year was 1965. My husband, Neil Warner, was conducting "Man of La Mancha" and making musical theatre history. Neil, a musical prodigy from a musical family, could do it all. He was a composer, arranger, conductor and – above all – a pianist. He helped develop the score for "Man of La Mancha" with his old high school friend, Mitch Leigh. The show won five Tony awards and became one of the most enduring works of musical theatre.
Neil's career began in the 1950s at Camp Tamiment in the Poconos where he played piano for the stars of "Your Show of Shows," including Sid Caesar, Mel Brooks, Dick Shawn and Larry Kurt. In his 20s, he played for Sammy Kaye's band and performed on cruise ships, nightclubs and private parties entertaining the likes of Richard Rogers, the Duke and Duchess of Windsor and Cole Porter. Television audiences remember him as the piano player on the iconic American music quiz shows "Name that Tune" and "Stop the Music."
In his 30s, Neil became musical director for tenor Sergio Franchi. They played clubs from the Copacabana to the Coconut Grove and also in Las Vegas, where they appeared on bills with Bob Hope, Don Rickles and Phil Silvers.
In 1958, Neil was the musical director of the Broadway revue "A Party with Betty Comden and Adolph Green." The show won the Obie Award for best musical.
When our first child Julie was born, Neil left show business for advertising, started the Warner Levinson music house and created jingles that today remain part of American culture like "Put a Tic Tac in your mouth and get a bang out of life." Which Neil did.
Neil died on Aug. 30, 2016 after being a Local 802 member since 1947.
Besides myself, Neil is survived by his sister Marilyn Brown, children James and Julie, and grandson Jackson Prince.
– Naomi Warner
WE ALSO REMEMBER . . .
Alexander E. Caiola, guitar
Joyce B. Flissler, violin
Peggy Lawrence, accordion