A tribute to Riziero (Richard) Bucci
Volume 123, No. 3
March, 2023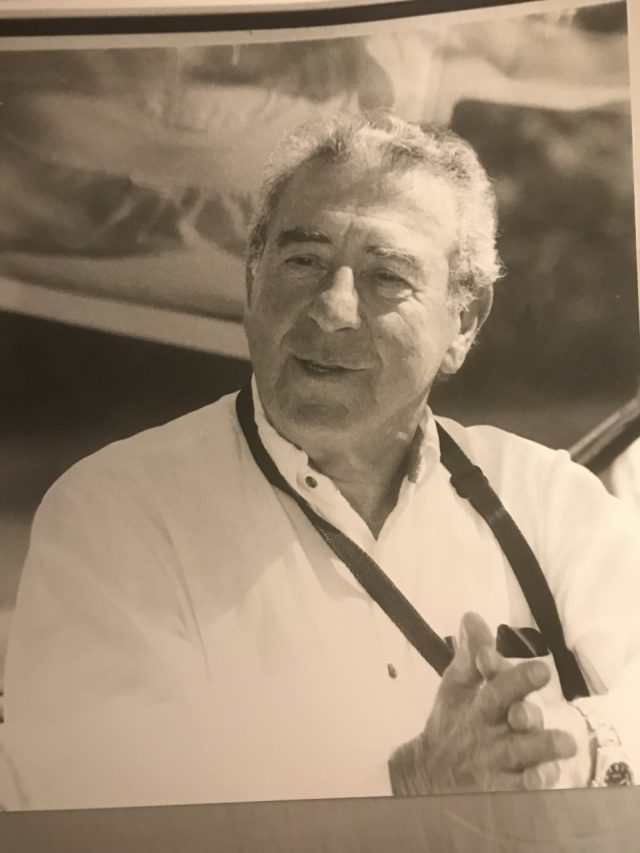 Riziero "Richard" Bucci,  a New York-based trumpeter and a proud member of Local 802 for almost six decades, died on Feb. 8, 2023. Born on Jan. 5, 1931, he began studying as a child in his native Bronx, with a teacher who followed the method of Alessandro Liberati. From a young age, Mr. Bucci emulated Pietro Capodiferro (1882–1953), maestro Liberati's distinguished follower. Mr. Bucci met his idol in the Local 802 hiring hall one day, becoming his fortunate pupil for a short time before Mr. Capodiferro's sudden passing. Mr. Bucci retained a lifelong love of Mr. Capodiferro's artistry, even as he studied the playing of Maurice André and Soviet trumpeter Timofei Dokshitser, virtuosi whom he equally admired.
Mr. Bucci pursued parallel careers as a classical orchestral musician and soloist, eventually developing a specialty in the piccolo trumpet and the Baroque trumpet and organ repertoire. Through composers and fellow performers Harold Seletsky and Berge Kalajian, he met Aaron Copeland for discussions on experimental music. Mr. Bucci modified one of his trumpets to play quarter-tones for pieces composed by Mr. Seletsky and Mr. Kalajian. He also recorded television commercials for Mr. Seletsky, who conducted some sessions in the Roseland building (including a series for Air France with a memorable trumpet part).
Mr. Bucci trained himself in American dance band music and jazz, frequenting clubs in Greenwich Village and on 52nd street and making notations of solos played by the greats, including Dizzy Gillespie, Charlie Parker, and Miles Davis. He befriended Sonny Rollins, who generously helped the classical musician make stylistic adjustments. In the early 1950s, Mr. Rollins helped Mr. Bucci in another way: he advised him on how to aid colleagues then struggling with heroin addiction.
Mr. Bucci played in hotels, theatres, and nightclubs around New York City, including the Palladium, the Roosevelt Hotel (where he played for Ella Fitzgerald), the Old Roumanian on Allen St. ("B"-rated job), and the short-lived and improbably star-studded Neapolitan Nights in Midtown (an "A" job). The long list of performers he supported includes Julie Andrews, Tony Bennett, Cab Calloway, Liberace, and Barbra Streisand. He was eventually represented by Herb Sherry and as such became a regular at Brown's Hotel in the Catskills, often as orchestra leader. There he became acquainted with repeat headliners from Jerry Lewis to Rita Moreno, a favorite. He also led a smaller combo whose members included Mr. Kalajian as well as Lou Nigro and Lou Simon — two musicians who bequeathed some of their talents, respectively, to daughter Laura Nyro and son Paul Simon.
In the winters Mr. Bucci played on cruise ships operated by the Cunard and Holland America lines, exploring Cuba before and after the revolution with fellow trumpeter and Holocaust survivor Pinchas "Pete" Bagelman. In the 1970s and '80s he played on the Gorky and the Pushkin, Soviet ships that cruised the Caribbean. He was on the bridge of the Gorky when it was bombed by a Cuban exile group.
He was predeceased by his first wife, Elvira Cochran (d. 1992), once a New York cabaret singer and protégé of Perry Como, and his second wife, Myong San (d. 1998), a childhood refugee from US military killings of civilians at Nogeun-ri, Korea, in 1950. He is survived by three children, Richard, of Brooklyn, NY, Thomas, of Myrtle Beach SC, and Elizabeth, of Lindenhurst NY, and by five grandchildren.
Obituary submitted by Richard Bucci Jr.