STAMFORD FOREVER!
With loyal musicians, a strong committee and a dedicated management, the future of the Stamford Symphony looks brighter than it's ever been
Volume 120, No. 3
March, 2020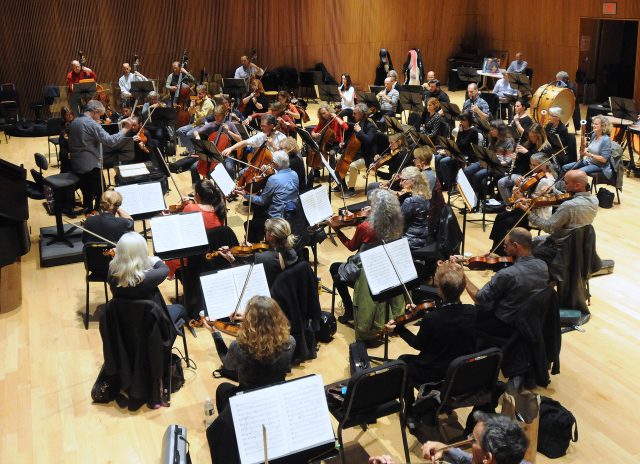 It seems that an orchestra is just like a farm. The practice of running a farm can be like riding a roller coaster. Some years the weather doesn't cooperate. In other years, fields must be left barren to replenish the soil. Such is the continuum we've found in the Stamford Symphony Orchestra, where I serve as the de facto chair of the orchestra committee. While other arts institutions are shutting their doors every other week, the Stamford Symphony has weathered many storms over the last couple of generations that seem to defy all the odds. I've been pondering how this can be so, and although I don't have a definitive answer, I think I have some ideas.
The Stamford Symphony is a long-running organization that has morphed from a community orchestra in the 1970s to what is now billed as "the best regional orchestra between New York and Boston." What started as a labor of love — with Skitch Henderson as its first conductor — was steered by Roger Nierenberg in the 1980s into a completely professional orchestra. Musicians are covered by a Local 802 contract, and many of us have deep roots in this organization and have been playing together for over 40 years. In fact, many of us have been colleagues since our conservatory days, which extend back even further. When not appearing with the Stamford Symphony, our members can also be found playing in any number of New York's finest performing groups — the Metropolitan Opera, New York Philharmonic, New Jersey Symphony, Orchestra of St. Luke's, American Symphony, Mostly Mozart, New York Pops, NY City Ballet and countless Broadway shows. Many of us have substantial chamber music credits, including the Lark Quartet and American Brass Quintet. Some of us serve as artistic directors of chamber music series and festivals. We teach at Juilliard, Mannes, Columbia, the School for Strings and many other institutions. But although we have so much on our collective plates, we always bend over backwards to ensure that we show up for Stamford Symphony functions.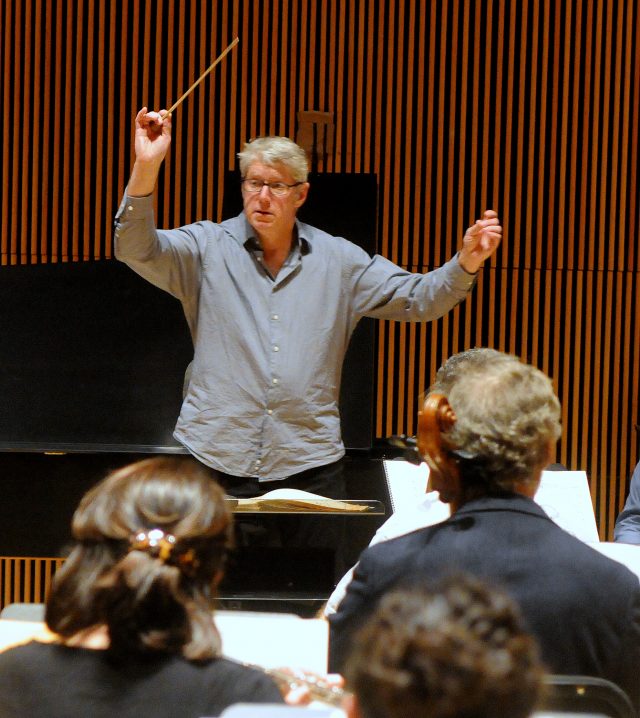 The orchestra has been blessed with strong continuity, not only in rostered musicians but also in management, staff and board members. Our personnel manager, violist Adria Benjamin, has been a stalwart presence who's helped maintain the artistic quality and congeniality of our members over many years.
It was only three years ago that we were interviewing for a new CEO. Barbara Soroca had held that position for an incredibly spectacular 39 years! Barbara turned over the reins to our current CEO, Russell Jones, after an exhaustive search that included a team of both board members and musicians. This search for a new CEO was happening at the exact same time that we were also in search of a new music director to succeed Eckart Preu, who had held the position for the past 12 years!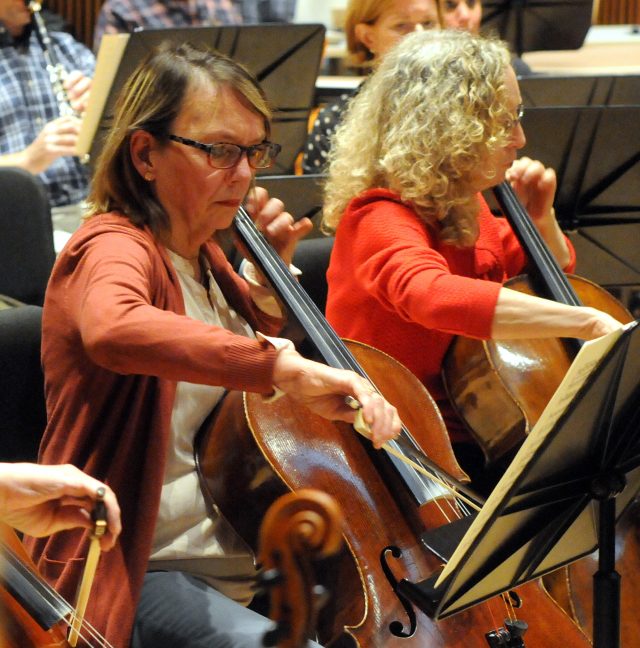 Our new CEO was as an orchestral administrator in the U.K. in a past life and served as an important development officer at the New York Philharmonic for five years. He has expertise in major gifts, personal and planned giving, as well as patron services, and has been a gift to the orchestra since Barbara handed him the baton. Russell demonstrates great enthusiasm and excitement in his commitment to growing the orchestra and his boundless and infectious energy has managed to get us out of a short downward spiral of financial losses. The future looks bright.
Our board, chaired by the indefatigable Alan McIntyre, has also been instrumental in our ability to maintain our financial and artistic success. It is composed of genuinely interested and active members, some of whom also serve at the League of American Orchestras as board members or directors. The recent search for a new music director took at least a season longer than expected and the search committee was extremely patient and collaborative in helping us find the right person for the job. Board members and musicians saw eye-to-eye during much of the process. With Russell Jones at the helm, the first hurdle was finding a music director who would satisfy and inspire the musicians of the orchestra. Our patience finally bore fruit when we all agreed to welcome Michael Stern, who officially begins his tenure next season!
When I first joined the musicians' committee around 12 years ago, I was thrust immediately into contract negotiations with management. We were already deep into a recession, and corporate funding had steadily begun to dry up drastically. At first I was reluctant to join the committee because the then-current CEO and conductor both wanted me to run. I was wary of their intentions and feared they thought they could try to manipulate me. I began to attend board meetings as a representative of the musicians and soon became the first contact between the musicians' committee and management. That first negotiation I was involved in lasted one and a half years, since symphony management had hired a powerful union-busting lawyer to run their side of the table. We had one memorable meeting that lasted until two or three in the morning as the lawyer attempted to strip away the current contract and return to conditions beginning four years prior to that. That year and a half provided a great training ground for our committee as we developed a wonderful working camaraderie (remember, we were already friends and great colleagues) and each of us grew into our roles as committee members.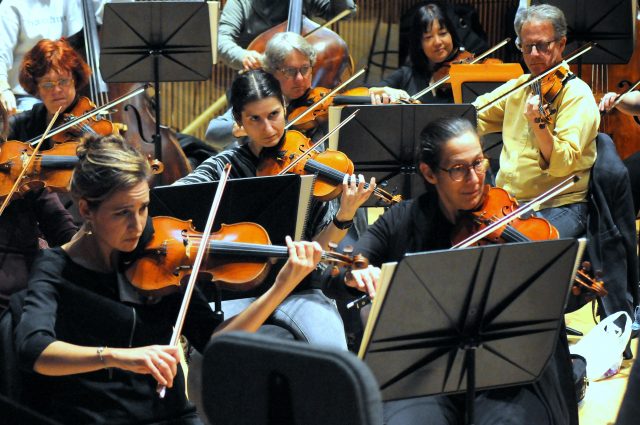 We finally completed that four-year deal and we agreed to a first-year wage freeze. (But we made the "wage freeze" retroactive — since that season had already passed!) I asked the CEO whether we could do the next negotiation without a lawyer and she agreed, as it had been a traumatic experience for her as well. My years of attending board meetings paid off as our mutual respect for each other blossomed. Our next contract was decided in an hour and a half — instead of a year and half — and no lawyers were needed at the table!
Over the years, we've benefited from the likes of the Emerson Quartet, Sarah Chang, Wynton Marsalis and others who were generous enough to perform benefit concerts to help us raise much-needed funds. We're looking forward to seeing what new development ideas Russell has up his sleeve. Partnering with a professional fundraising consultancy and the addition of Michael Stern seem like some great steps in the right direction!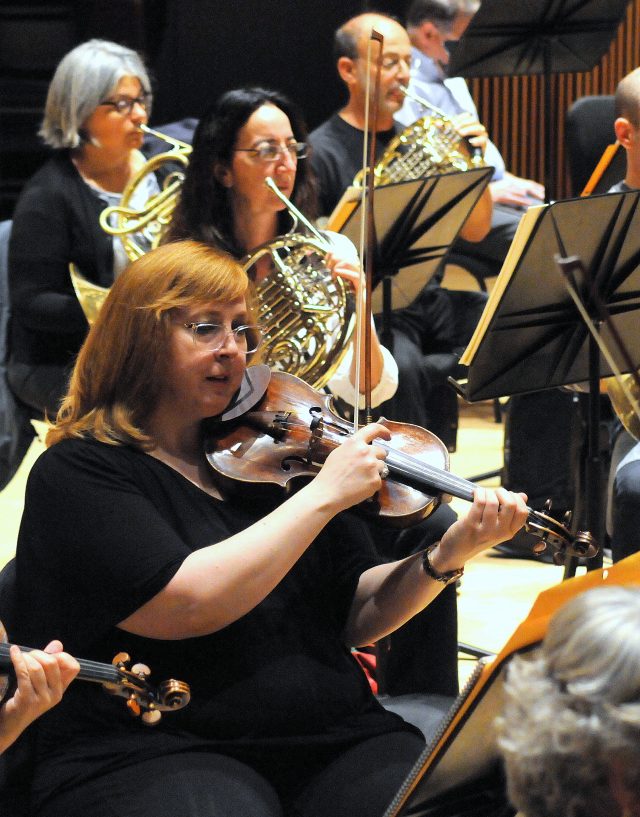 I am so honored to serve on the committee with my incredibly thoughtful and intelligent colleagues, Sue Lorentsen, Lois Martin, Laura Bald and Lisa Tipton. Over the years we've gathered an enormous amount of information pertaining to other regional orchestras as well as the Stamford community itself. Local 802 has been instrumental in helping us maintain our artistic and professional integrity over the years. When threatened that we were just another can of beans by Stamford's experiment with a union-busting lawyer, we were sustained by Local 802's concert department, which helped us hold onto our self-respect and professional demeanor.
It's no accident that the Stamford Symphony is not only thriving but stands to make great strides in the near future. The self-respect and professionalism that permeate our artistic performance also flow through our ever-growing personal relationships with our audiences, management and board members. Here's hoping that other orchestras will follow our lead and create meaningful relationships with all of their stakeholders. Then we can follow Leonard Bernstein's direction and "make music more intensely, more beautifully, more devotedly than ever before."
Bassist Peter Weitzner (pictured below in red shirt) has been a member of Local 802 since 1975. Musicians in the Stamford Symphony recently opened their new season. Allegro photographer Walter Karling was granted access to a rehearsal and took the photos in this article. More photos from this session at www.local802afm.org/allegro/articles/stamford-december-2019