Stars in the Alley
Volume 117, No. 7
July, 2017
Live musical theatre sounds better outside! The Broadway League's annual revue called "Stars in the Alley" took place again this year and included excerpts from many top shows. Local 802 members performed under a union contract. Photos by Walter Karling.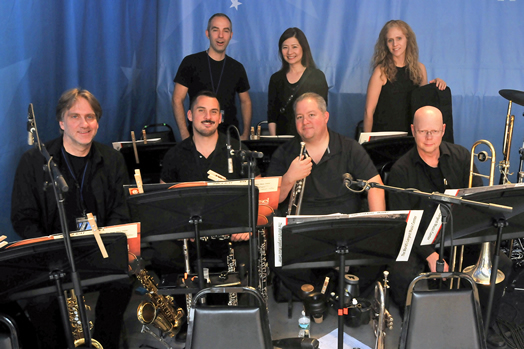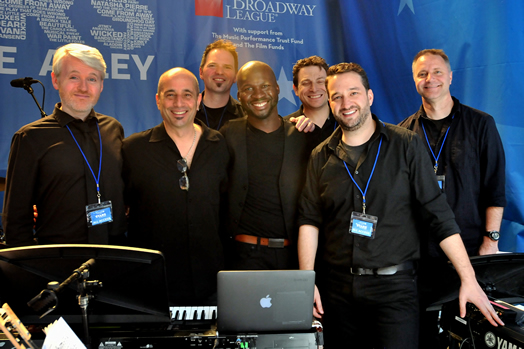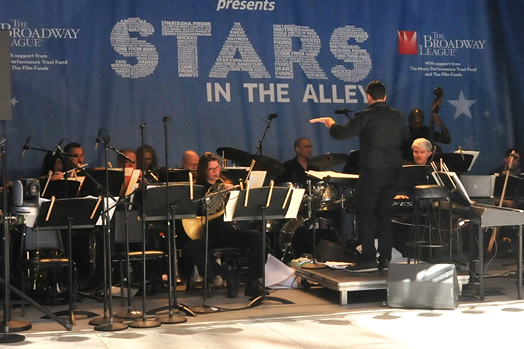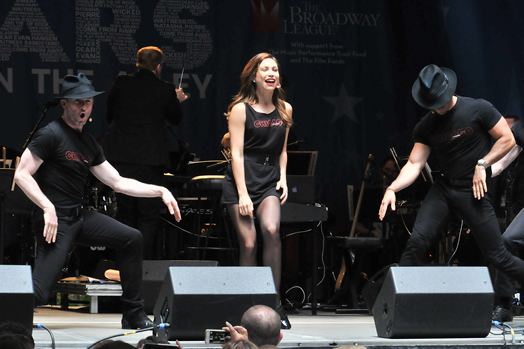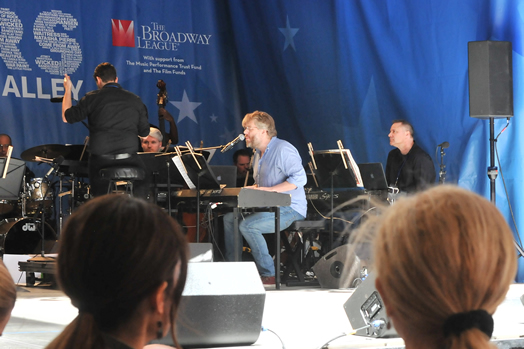 FEATURING THE TALENTS OF LOCAL 802 MEMBERS

Contractor: Michael Aarons.
House Orchestra: Dominick Amendum (conductor), Matt Gallagher (keyboards), Nate Brown (guitars), Michael Olatuja (bass), Ray Marchica (drums), Steve Lyon (reeds), Marc Phaneuf (reeds), James De La Garza (trumpet), Dale Kirkland (trombone), Antoine Silverman (violin), Hiroko Taguchi (violin/viola), Anja Wood (cello), Randy Cohen (programmer).
Guest Musicians: Don Downs (trumpet), Scott Harrell (trumpet), Todd Groves (reeds), Jeff Tanski (conductor), Jonathan Smith (conductor), Bill Hayes (percussion), William Waldrop (conductor), Christian Regul (keyboard), Nicholas Skilbeck (conductor), Don Peretz (drums), Chris Ranney (accordion), Nate Lueck (guitar), Romano Di Nillo (percussion), Larry Lelli (drums), Ben Cohn (conductor/keyboard), Jamie Eblen (drums), Rob Jost (bass), Sean Driscoll (guitar), Ethan Pakchar (guitar), Dave Malloy (conductor/keyboard), Dave Holcenberg (conductor), James Moore (conductor), Jonathan Carroll (french horn), Rheagan Osteen (french horn), Richard Carsey (conductor), Brandon Niederauer (guitar), Michael Patrick Walker (keyboard).
Equity Performers from CHICAGO: Bianca Marroquin (Roxie), David Bushman, and Michael Scirrotto.