The Art of Teaching Music
Volume 113, No. 7
July, 2013
IT'S PART OF THE GIG: Whether or not we planned for it, teaching eventually becomes a part of most musicians' careers. We trained ourselves to play music, but how do we actually learn how to be good teachers? Allegro asked several Local 802 members how they learned to become effective teachers – and whether they expected to be teachers in the first place. Their answers are surprising and not what you might expect…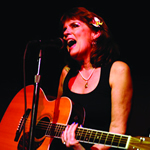 After a long successful career as one of The Roches, I was burned out on touring – partly because I had no time to practice, which is my favorite thing to do. I thought teaching guitar would be a good way to get off the road and change my relationship with music. I was correct. My father was a teacher and I grew up with a great deal of awe and respect for people who taught me things. I've found more fulfillment in teaching music than I did in performing it. Now I do both things, but teaching is the one which enables me to grow as a musician. Sometimes my students come in with the most preposterous suggestions of things they want to learn. I love that. It keeps me interested and studying and I've learned a lot. I did 10 years of classroom teaching at the Guitar Studies Center at the New School. That was difficult because not everyone wanted to be there. Now I only teach privately. It's natural as I get older to share wisdom I've learned from my life as a professional musician. And it's extremely fulfilling to see my students make progress. The best advice I know comes from "Zen and the Art of Archery" by Eugen Herrigel. He writes that the student should stand on the shoulders of the teacher and go farther than the teacher went. That's my mantra!
One time I had a student from India who asked if I could teach her how to play a song from a Bollywood movie. I said sure – as long as she promised to get me a recording of it. I spent the whole week tearing my hair out trying to locate the scale in the song, then trying to find the time signatures. I went down in flames with that one and realized that I'd need a whole education in Indian music before I could figure out the song. Later I had many conversations with various musicians about how to crack the code. I was told that the song was probably in 19/13 or something like that and that the ascending scale was probably different from the descending scale – with quarter tone intervals.
Another time I taught a class in which everyone dropped out except for two Chinese girls. They wanted to learn songs by Denise Ho, who is apparently the Madonna of Hong Kong. This time I succeeded, because Denise Ho is actually similar to Madonna, and thus familiar to me.
But the best one is my student Claudia Goddard who came in wanting to learn to play Hawaiian slack key guitar. I told her I didn't play that style but I knew someone who did who I could recommend. She said no, she wanted me to teach her. Well, she had the tablature and we began to explore the music together. That was seven years ago. Now she's taken eight trips to Hawaii, studied with master slack key players and is doing gigs around town with Hawaiian hula dancers. It was because of this that I got my first Hawaiian slack key gig – I subbed in Claudia's band!
Terre Roche
terre@terreroche.com
---
I initially started college as a piano education major. After my first day of Classroom Instruments, I ran to my advisor to change my major. I just couldn't see myself passing out rhythm sticks to a classroom full of kids and enjoying myself. I knew I wanted to be a musical director, but that wasn't a major that was offered. I also found out when I taught private piano lessons that I didn't have the gift of patience. I was very young when I started learning piano, so I don't really remember the process of understanding what the notes were, or how to count rhythms. I wasn't a teacher…or so I thought.
With the help of some friends, I started a student-run musical theatre group on campus so that we could get more experience acting, directing, doing choreography, and – in my case – music directing. I loved it, and knew without a doubt that it was what I wanted to do. And wouldn't you know, it was teaching! But for some reason, it wasn't what I imagined teaching to be. I was working with people who wanted to be there, and realized that there are all different kinds of teachers. Some people love to teach absolute beginners, others prefer college students, and others teach seasoned pros. But what I found I loved the most was really seeing a show take shape, when the student actors started to really get it and to make smart and creative choices.
It was only a matter of time until singers were asking me if I'd coach them privately – so here I was, teaching. And I loved it. Any time I coached someone for an audition, I was eager to hear the feedback they got – perhaps a callback, or even booking the role. While teaching musical theatre in Korea, the tap dance teacher had to take a leave of absence, so I found myself teaching a room full of kindergarten students with noisy tap shoes, all of whom didn't speak English. As horrifying as it might sound, again I loved it. So now I proudly teach privately: sometimes tap dance, sometimes voice, and sometimes audition coaching. When I was able to redefine for myself what teaching was and wasn't, not only did I find out that I wasn't too bad at it, but it gave me another creative outlet that inspired me as much as it did my students!
Kevin B. Winebold
KevinBWinebold@gmail.com
---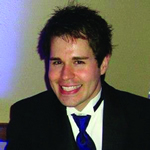 I started teaching by volunteering with my marching band right after I graduated from high school. It was great! To be on the teaching side of things rather than performing was a totally new and wonderful experience. At the beginning of the season, my students couldn't play a single note on the page. By the end, they had mastered the music, performed from memory and won awards. It was thrilling, especially knowing that I had a part in that. So I stuck with teaching as a side job as I went through college, teaching at a total of five different high schools for a combined seven years.
For me, I found that incorporating humor, modern examples and video helped a lot. I noticed when I did that, my students would retain information better, and would also relate more to the music and instrument they were learning. I also tried to teach the same thing in multiple ways to allow more channels for my students to learn and comprehend their instrument, technique and music. Telling my students why they should learn something was also a crucial thing. I would say, "Practice this so that…" or "Do/don't do this because…" Also, incorporating the concept of being a team was incredibly important, so I would do my best when talking with my students to replace the word "you" with "we," especially when I was teaching groups or ensembles. Using this technique, I was able to help a drumline go from last place to second place. They remained one of the top three drumlines in the state of Iowa for almost a decade.
My experience and ways of teaching came from observing and learning a lot from my own private instructors, and from being a student myself. I then learned a great deal through my studies in college, but especially from researching those who I admired in the teaching profession.
Dan Lesieur
TrendyGlowWorm@yahoo.com
---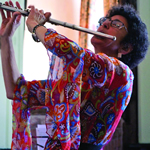 Teaching is my lifeblood. I simply love it. I teach piano, flute and sax, going house to house. I teach a flute class to middle schoolers for the NY Pops' "Salute to Music" program. I teach master classes in Italy on jazz improv and English diction for singers. I teach senior citizens, and children as young as five. I love every person I teach.
My favorite thing to do is attend classes where other people are teaching, to learn more and get new approaches. I attend wonderful classical piano master classes at NYU, Marion Cowings' vocal master class at Small's, and classes of some friends who use Orff and other specialized methods. I get more excited about this than I could ever have guessed.
In my teaching of kids, I'm incorporating a lot of apps. Kids learn faster with these than with the traditional books that we used. A combination of both is good. There is a great site that lists and evaluates the apps, at www.MusiciansWithApps.com. My favorite app is called "Noteworks." It's hilarious and really works for note learning.
The first lesson I ever gave was in 1971. I was working as a translator/editor at M.I.T. while also studying flute. A grad student asked me for lessons. I didn't even want to charge him. I began passing on to him what my teachers had given to me. He constantly kept telling me what a good teacher I was. I began looking for more students and eventually quit my job. At that time Jethro Tull was big, and everyone wanted me to "teach them to play like Tull."
My deepest lesson came from a very young, prodigious piano player, some time during the early 1980s. This child was around 9, I think. He could play anything by ear – Mozart sonatas, really difficult pieces. But I heard the errors in what he'd learned. So I put him back onto beginner books in order to teach him to read and count properly. The dad called me and said his son had begun having nightmares about the piano, and didn't want to play. I had taken a mistaken approach with him. What I have learned since then is this: never come between the students and their instrument. That is a special relationship and I have to work around that.
Carol Sudhalter
SudSaxter@gmail.com
---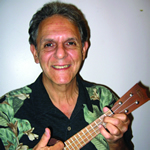 I'd been teaching at the American Institute of Guitar for about 20 years when we started getting calls for ukulele instruction. The secretary there asked me if I played; I said, "No, but give me a couple of weeks." Indeed, after a few weeks of woodshedding on soprano ukulele, my 50 years experience as a guitarist made for an easy transition. Starting with two students, I eventually opened the New York Ukulele School in 2007 and never looked back. Now I have about 40 ukulele students (as well as a handful of guitar and bass student holdovers from the old days) and we've been featured in many newspapers, magazines and TV stories. We even have an instructor who teaches on weekends and comes to your home to give lessons.
How did I learn to teach in the first place? I starting teaching neighborhood youngsters when I was in high school. I'd already been studying music – learning how to read and write – since I was about 8.
I've learned about the business side of music also. The best advice I can give about this is don't undersell yourself by charging too little. It cheapens your value and makes it difficult for other professional instructors to charge a competitive rate. Also, sell lessons in advance as packages. Have a fair cancellation policy, too.
Mark Michaels
riffstud@optonline.net
---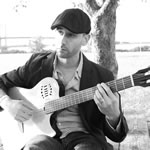 I started as a classical guitar performance major at the Crane School of Music at SUNY Potsdam and in my last year or so decided (with much persuasion from my parents!) to double major and add a music education degree, figuring I would never use it. As a guitarist, the norm was to do a choral track, but being a jazz guitarist, and having more experience with bands, I convinced the school (against their advice) to let me do a band track. The added major was pretty intense, but I managed to get both degrees and graduated only one year later than initially planned. I did my student teaching in the Sachem school district on Long Island, which has an excellent and very large music program. There I taught everything from elementary orchestra and jazz ensemble to high school wind ensemble and advanced placement music theory. (I remember one day my supervising teacher sat in while I was teaching the viola section, and I was sitting there trying to read alto clef and play this instrument that was nothing like a guitar, thinking "How the heck did I end up here?")
After that I moved to Astoria, and went to graduate school at the Aaron Copland School of Music at CUNY Queens College, where I majored in jazz performance, not thinking I would use my education degree. I was just doing gigs at the time and teaching privately as well as through music stores and home lesson services.
After becoming a bit unsatisfied with just teaching lessons, I began looking for more full-time teaching work. I eventually landed a full-time job at Castle Middle School, a New York public school (MS 345) in the Lower East Side, and I've been there ever since.
I was initially hired to teach general music and band. Seven years later, the program has expanded and developed in leaps and bounds, including a 45-piece concert band and a chamber group/wind ensemble that I direct, and sometimes a guitar class. These groups each perform three to four times per year, and have given concerts outside of the school in the surrounding area and other communities. In addition, several of my students have been accepted to some of the top performing arts high schools in New York City and other parts of the country. This is especially challenging as students at my school only begin playing an instrument in the sixth grade.
Now the school has a second music teacher who teaches seventh grade music as well as directs the choir and produces a weekly radio program, while I continue to focus on music theory, history, and music appreciation for the sixth grade and direct all of the instrumental ensembles. I do this in addition to my private guitar studio teaching and a busy performing schedule.
Ultimately I hope to one day continue my teaching at the college level, but it has been exciting and immensely rewarding to have created such a valuable and appreciated part of the school culture and the surrounding community.
POSTSCRIPT: As Allegro goes to press, I just learned that my position – and the entire band program – will be eliminated due to budget reasons. This devastating news comes after seven years of teaching at Castle Middle School. I'll need to find a new position as soon as possible. This kind of shock may be an eye opener to those considering teaching in the NYC public schools – or anywhere.
Eric DiVito
Eric.DiVito@gmail.com
---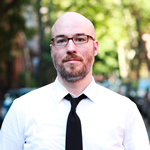 I taught my first private guitar lessons when I was in middle school, to a classmate who wanted to learn. His mom offered to pay me $20 a lesson, so I took it! I didn't really know what I was doing, but I figured out that teaching is as good for the teacher as it is the student. Ever since I've taught private students on and off as supplemental income.
My mom was a choreographer and taught dance classes when I was young, and I started taking dance classes before I ever played music. The way you piece together steps and movements in a tap class is basically the same way you work out playing a piece of music. That approach has always been in my mind. I also had an amazing drawing teacher in high school who broke down art to its most basic building blocks; he could literally teach anybody how to draw. I've used his metaphors and pedagogical approach to teaching for years.
Recently, though, I've found the hustle of tracking down new students, dealing with constantly changing schedules, cancelled lessons, and all the other headaches involved was not really worth my time. But because I enjoy the kind of methodical approach to playing that comes from teaching, I started writing short lessons on my Web site (www.CameronMizell.com). Most of these lessons are very basic and accessible, and just introduce ideas or techniques that I've explored in my own study.
As it turned out, a lot of people started coming to my site for those lessons, and some of the most motivated people have started taking lessons. These students are very engaged, excited to learn, and have never flaked on me, even if we just schedule one-off lessons every now and then. The other advantage to having students find me through my site is that I'm not limited to NYC residents. I have students in California, Texas, Florida and elsewhere.
Once I was teaching a Skype lesson to my California student. It was 10 p.m. for me and 7 p.m. for him. A few minutes into the lesson, he's playing something for me and I reach towards my desk, my hand leaving the frame, he looks up and sees me hesitate for a moment. He stops playing and says, "Go ahead!" while reaching off screen to grab his glass of wine. So I grabbed my glass of whiskey, we had a virtual toast, and continued the lesson. We had a lot of good breakthroughs that night!
The two downsides to teaching lessons via Skype are that you can't physically touch the student to adjust their hand or technique, and you can't play at the same time. But I've found that many students, especially those that come to me for lessons, are accustomed to learning from YouTube or other lessons online. They are used to mimicking what they see on the computer screen and playing along to a pre-recorded tracks. Over time I've created lesson materials that can easily be e-mailed before or during the lesson, including my own backing tracks for exercises, and I can just observe the student play.
Ultimately, what I've learned is that by sharing my approach to teaching and studying guitar on my Web site, I attract only the kinds of students I want to teach. It's made private lessons a steady supplemental stream of income without any headaches.
My advice to new teachers is to listen to your students. Adult students almost always want to know why they have to learn something. I guess they're short on practice time, especially in NYC. If you can't sell major scales to them, then maybe you need to figure out a better approach. This is especially true for guitar students, because they usually just want to be able to jam with their friends.
Cameron Mizell
Cameron@CameronMizell.com
---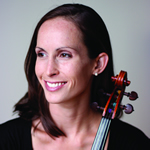 I started teaching when I was 15 years old. I was an advanced violist in high school and had a couple of middle school viola students. I remember experiencing a sort of rush of energy and creativity that I'd never had when I started teaching lessons, and I really enjoyed myself. From that experience, I first started thinking about someday becoming a music professor at a conservatory or university.
After high school, I took a long break from teaching. I had pretty much written it off my career plans as a performer. But halfway through my doctorate at SUNY Stony Brook, I found myself teaching violin, viola and piano at a community music school in Westchester. The school paid me a miserly rate by the hour, and while most of the kids were fine, the parents tended to be pretty nasty at times. It was basically glorified babysitting, and the parents only had their kids in lessons because it was "good for the resume." But I did it because I needed the income. The one good thing about it was that I got a lot of teaching experience. (I have never taken a pedagogy class in my life, and firmly believe that the best way to teach is by doing it.)
I now have two private studios: one in Poughkeepise, where I teach advanced students in middle school and high school, and another private studio in New York City. I got these positions by expressing interest to colleagues who were in the business of teaching privately, and I eventually "inherited" both studios. I manage everything myself, which I love because I am able to cultivate personal relationships with my students and their parents. I also have much more flexibility. My new students come to me by word of mouth. I am able to support myself by teaching now, and have the financial flexibility to choose which performance opportunities to take. Right now, I enjoy a career playing in small chamber ensembles and as a soloist.
While I came to the city with the notion that teaching younger kids was beneath my pedigree, I have certainly been humbled by all that I've learned by teaching complete beginners as well as advanced students. I have seen students suffer the consequences of bad teaching and had to help them re-develop proper technique. I've also felt deeply rewarded when my students improve by leaps and bounds on a basic skill such as intonation, which I'd been working on with them so diligently for months on end. And there's certainly nothing better than sharing a student's joy when he or she gives a great performance or finally masters a difficult passage. These experiences show me time and again that being a teacher is such a vital and important part of being a musician, mentor, and positive influence in the community. Even if my students don't go into music, my hope is that they will learn how to express themselves through musical art. They will also become the next generation of musicians and music enthusiasts who keep culture alive, and support live music.
A great teacher is one of the best things a young person can have in his or her life. I still keep in touch with my former teachers, and feel lucky to have such people in my life, without whom I would not be where I am today. I hope that some day, some of my students will think the same of me. I think it's probably one of the most important jobs one can do – and it is crucial to being a whole musician.
Kristina Giles
kristihen@gmail.com
---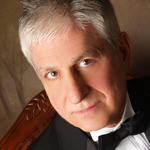 Let's start with the present and work back. I am currently in my 40th year as an educator. I'm now a school superintendent at Hopatcong Borough Public Schools in New Jersey, but my humble beginnings began in 1970 as a middle school band director and instrumental music teacher in Pequannock Township. My love for music runs deep. As a child, my parents would play all of the big band music they loved so much. They also exposed me to performing at a very early age. Although about one fourth of my career has been in administration, I do whatever I can to advocate for the arts and to preserve arts in public education. I earned two music degrees: a B.A. in performance, an M.A. in conducting, and two additional degrees in educational administration: an ED.S and an ED.D. I still perform whenever possible on tenor sax, soprano sax, clarinet and flute. I even picked up a baritone horn and performed at the NYC Merry Tuba Christmas event at Rockefeller Center, which was conducted by one of my former students, Chris Wilhjelm.
The best times of my career were as a middle school instrumental music teacher, and then as a high school band director in New Jersey and later in Virginia. There are so many tips and bits of advice I would love to share that it would take hours to compose them into one document. That said, here is some basic advice:
Whatever you teach, teach it enthusiastically.
Maintain very high standards for you and your students.
Do not limit your teaching to current practices: think outside the box!
Present information to students that will help them stretch.
Expose students to jazz and improvisation.
Have students listen to great musicians.
Demonstrate good technique, posture, sound and musicality as often as possible.
Take students on a journey through time with music: be sure they appreciate the contributions of those who came before us.
Be an advocate for the arts in everything you do or say.
Encourage your students to become an advocate for the arts.
Bring your students to performances of other musicians whenever possible.
Love what you do.
One of the best examples of challenging students to reach higher outcomes came to me early in my career. I was following the standard band books and recognized that my brass players were not moving along fast enough. They were mastering the pages and music in front of them, but did not have a comprehensive knowledge of the possibilities for their instruments and they certainly were limited in their range. Thinking outside the box, I decided to show them how relatively simple their instruments were to get around. I wrote the harmonic series for treble clef and bass clef instruments, then walked them through the harmonic series in all positions. I wrote this chromatically for them so they could practice vertically and horizontally. There was no written music, yet I demonstrated that using the harmonic series they could play a variety of "bugle calls" in all keys. Then I showed them how to practice to gain greater range, and finally challenged them to practice extensive chromatics – three, four, five, six note patterns – all by having them invent their own routines. I explained that in theory, all of the notes they would ever use was on this one sheet of paper, and told them if they practice the harmonic series early in their musical careers, they would develop into excellent performers. This transformed the entire program for the students as well as myself. They became much stronger brass players (I wrote chromatic exercises for all woodwind players in a similar fashion) and soon we were performing much more difficult literature and the players were developing much faster than if I used the standard band books. That's just one example of going beyond what is expected and the fabulous results one can get!
I would love to donate some time to meeting with prospective and aspiring music teachers so if the opportunity presents itself, please call me at (757) 870-0058 or e-mail me (see below).
Dr. Charles Maranzano, Jr.
CharlesMaranzano@gmail.com
---
I came to teaching by accident. I was a leading soprano with the New York City Opera for 10 years. During that time several people asked me to teach but I wasn't interested. Then one soprano asked me to teach and when I turned up my nose at that, she said, "That's not nice, Carol. You really know how to do it and you should pass that on." I was chastened and agreed to do it.
It has been the most rewarding experience for me. And it also brought many friends to my door as well. When I teach I have so much fun with my students.
I was lucky in that I had a great teacher who, because he had faith in my talent, taught me for several years for nothing. He always said that having me for a student was like taking a full page ad in the New York Times. His name was Donald Johnston, a fine baritone himself. He knew so much about the voice, which is rare. Most of the teachers out there were bad singers, who decided to teach because they were not getting hired.
The hardest thing about teaching voice is convincing singers that singing is easy. My whole family sang – my mother was a great coloratura, my dad was a tenor and all of us kids sang from the day we were born. My teacher Don just taught me what I was already doing. I have always said that I can tell somebody how to sing in about five minutes. It usually takes a long time to convince them how easy it is. We should always look like ourselves when we sing. That is, I tell my students to say the words looking in a mirror and then sing them looking in the mirror and look exactly the same. A lot of singers look weird when they sing. I hate to say what they look like but it resembles part of an animal.
Carol Bayard
Bayardtom@aol.com
---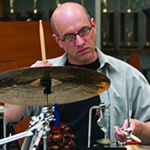 I started teaching privately while I was in music school. From an early age, my parents exposed me to a wide variety of recorded music and live performances in NYC. We also formed a family folk group and traveled the world. My mother also taught guitar in our home.
I grew up open minded and curious about music and loved sharing this passion about whatever it was I was studying.
I learned how to teach by listening to my teachers. They were both strict and compassionate. My mentor in college inspired me to observe the individuality of each student rather than force techniques and methods. So my advice to others is to get to know your students. Find out what inspires them – and what shuts them down.
On the practical side of things, I've learned through experience not to let students pressure you to lower your price. Recently, a parent really pushed me to lower my fee before I began lessons with his child. I finally agreed. I showed up to his house and found Bentleys in the driveway. Another time, I dropped my fees for a student and found the family was living in a huge mansion.
Another practical tip: get the money before lessons start, or have students pay for one month in advance. This helps with parents who cancel at the last minute. Finally, I always suggest that you check out your student's practice setup from time to time.
In general, I am bothered by how undervalued the arts are in America and how so much mediocrity in popular music is held on high and rewarded. This essentially dumbs down the arts. The lack of arts education dupes the public, who cannot discern for themselves what they are listening to.
Today I am still a busy player, but I also find time to mentor and teach private students, conduct master classes, and participate in kids' music outreach programs through the NYC public library system. I love to help children learn the joy of tapping their creativity. I love letting them see how they can positively impact their immediate environment. "Music is magic," I tell the little ones. "You make a sound and people instantly respond. It is a universal language that brings people together." I want to share my passion with as many people as I can and hopefully inspire some to become professionals. I want to help keep the arts moving forward well into the future.
Jon Berger
www.JonBergerDrums.com
---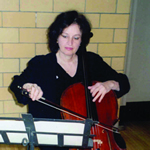 I began teaching cello while still in college and am still doing it and enjoying it more and more over 30 years later. It is the most satisfying, of course, when you have dedicated students who practice. At the present time, all the students I teach are fairly advanced and do indeed practice. This is a change from my early years of teaching, when I would go to students' homes or teach in music schools. After I decided to teach only at home and was fortunate enough to be offered a position at Nassau Community College, the quality and dedication of students changed for the better. What I love about teaching is the creativity involved in devising ways for students to improve. It requires being analytical about what the student is doing physically with the bow or left hand and finding ways to get better results. The ability to analyze improves one's own playing as well and it remains a constant challenge no matter how many years one has been teaching.
The other aspect of teaching that I really enjoy is teaching music history and music appreciation at Queensborough Community College where I am an adjunct assistant professor. Jobs in this area are now very hard to find and it was pure luck that I got the one I've been in for the past 26 years. As an amateur but ardent history buff, music history is a perfect way to combine my two most passionate interests, and therefore my graduate work was in musicology. Although I'm teaching college age or older students, the experience is not that different from teaching on the high school level. Most students don't even know what an orchestra is and very few have had any connection with classical music. The challenge here is to make the classes as interesting as possible and hopefully even make some converts to the classical music audience, which is imperative for the future of classical music and musicians. I still find the challenge exciting and invigorating and am grateful for the five years I spent teaching in a New York junior high school in the 1960s, a baptism by fire if there ever was one. Best of all is the experience I had recently when I ran into a former student who said she loved being in the college music history class and proudly showed me Beethoven's Fifth Symphony, still on her iPod three years after she had graduated! In college I didn't take the conservatory route, but instead was a music major in a liberal arts program with education as my minor. I therefore had to take some education courses and I wish I could say that they were helpful in learning how to teach. They were not, with a few minor exceptions. The only thing that was helpful was the one semester of student teaching in a high school. When I graduated and starting teaching orchestral music in junior high school, it was like being thrown into a lion's den and every afternoon I would come home and tell my husband that I was never going back to that place again. The first year was hell but after that it became much easier. To make a long story short, in my experience one basically has to learn by doing it.
With cello teaching I also learned by doing, but one major difference was finding the Suzuki method books, which were fairly new at the time that I started my teaching career. Up until that point there were a number of method and etude books, most of them so boring and painful to practice that it is a wonder that anyone learned to play at all. The Suzuki method moves in an organized fashion and a young beginner who starts at the age of 6 or 7 will be playing easy pieces by the third week. (If a child starts at 3 or 4 it will take much longer and I personally don't see any point in their starting so young unless the child really pushes for it on his or her own.) While the books themselves are wonderful, I would not have the student playing only by rote as in the original, traditional Suzuki method. Those who did proved to be very resistant to learning to read music. I start them on reading music from the very beginning.
Here are some tips:
Concentrate on sound quality right away. This is not something that "comes later" and certainly not of its own accord. Basics like bow speed, pressure, and sounding points are essential to good tone production and it's much easier to develop good habits from the very beginning than to fix bad ones later on.
Don't be afraid to mark where fingers go on the fingerboard (does anyone not do that these days?) It makes the learning process go so much faster and the ear training aspect is just as effective using finger markers as it was in the good ol' days before it was standard practice.
Be encouraging and complement your students when they do something well.
When you offer suggestions, do so in a positive fashion. Something as simple as saying "let's try to do X or Y" will help.
The parents must be involved for a student to have success. This is most important with a young child, and less so with a teenager. Discussing a good daily time slot in which to practice will help (for example, while dinner is being prepared) and filling out a daily practice chart. Giving young students a "reward sticker" for a good lesson helps too.
For classroom teaching, the best advice I ever got was this, "When you walk into the classroom on the first day, kick the waste paper basket across the room, and don't smile until Thanksgiving." Although offered in jest, there are some grains of truth and good advice here. The teacher has to establish himself or herself as The Boss from the very beginning. This is not an exercise in democracy, at least not when it comes to establishing discipline, and any beginning classroom teacher will tell you that learning to discipline a group of children of any size is the hardest part. Without classroom discipline, no learning can take place. Establish classroom rules: ways to enter the room and leave it, ways to put away instruments, and so on. These vary widely with the subject being taught and even more so with the age of the students, but they are essential.
The hardest teaching job I ever had was at Joan of Arc Jr. High School, a public school (despite the unusual name) on the Upper West Side. I was fresh out of college and part of the job was teaching instrumental music. That aspect was quite wonderful. Catherine Malfitano (who later sang many roles at the Metropolitan Opera) and Joel Smirnoff (later of the Juilliard String Quartet) were violinists in my student orchestra and both were already very fine players. The student body in general came from two extremes. Some were middle or upper class students. Others came from homes with financial and social problems. Among them was a class of seventh grade boys, who were waiting to be transferred to a "600" school. (These were schools that were being set up at the time – the early 60s – to educate children who were deemed too difficult to keep in a neighborhood school.)
I saw this class once a week in a very large room and I was supposed to teach them "music appreciation." I had them all sit in the first row, one seat apart. The second time I met with them I noticed one of them masturbating (with his pants on, thankfully) to the great amusement of his friends. Nothing in my minimal amount of training had prepared me for this, so I asked him to sit in the last row and carried on with the lesson. Afterwards I wrote up the required "after action report" (to borrow a military expression) and gave it to the principal. Several days later the perpetrator's parole office came to interview me to get all the gory details. What was most shocking to me was the idea that these small, skinny, four-feet tall 11- and 12-year -olds already had rap sheets!
Amy Camus
AmyCello@verizon.net
---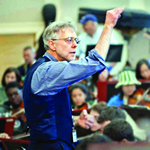 Even though I've been employed for 37 years as a high school orchestra and band director and private clarinet instructor, I really do not consider myself a teacher. I am a musician. Please don't get me wrong. I do cherish every minute I spend in the classroom with my students. But what I love about my job as a teacher is that I have an opportunity every day to help my students develop skills to become better at playing their instruments or listening to music with more awareness. I make sure that we review the exercises I have created to improve on their instruments: tone quality, articulation/bowing concepts, ear-training/tuning, facility in playing in all keys and dynamics, identifying and singing back various rhythms, pitches and intervals. When we "drop the needle" and listen to what's on the classical radio station, I hope they are able to tell the difference between the Baroque, Classic, Romantic and 20th Century styles.
I just hope that most of my students continue to practice and play their instruments so that they are able to do what I love doing: playing music with others while appreciating the solitude of practicing and listening to music with a discerning ear.
I teach in Great Neck, a town on Long Island outside of New York City. The town became quite famous about 11 years ago when Sarah Hughes won the Olympic gold medal for figure skating. Sarah was in my sixth grade orchestra class. She was often absent from class while she was practicing at the local ice rink. When seventh grade came for Sarah, her guidance counselor asked me if she could put Sarah in the seventh grade orchestra class. I replied, "I don't know. Sarah is such a great kid. All the kids love her and I know she loves music, but I also know that she is such an incredible figure skater…why don't we give her study hall so that she can get more time on the ice and, who knows, maybe someday she'll win the gold medal." I often wonder that if it weren't for that decision, she might have only gotten the bronze!
I was always inspired by Dr. Bernard Friedman, one of my music ed professors at Hunter College who said back in 1983, "If you love your subject and you like working with people, being a teacher is a wonderful life."
There are days that I can't wait to get up and go to school. There are also days that the pressure from administrators, parents and myself make it very difficult to deal with the students who are lazy, don't practice, act rudely and mess up my room. But it's the only thing I want to be doing right now. I have been fortunate enough to keep up my playing. I get up at 4:15 am every day so that I get to school and practice for 20 minutes before the students arrive. I continue to play chamber and orchestral concerts when my schedule lets me.
The best advice I can give prospective classroom teachers is to be prepared for the first day of classes. What happens in those first few days will set the tone for the whole year, and maybe even for a whole career. The summer before that first year of teaching (as well as all summers that follow!) must be devoted to preparing for the first week of classes. Never think that a successful music teacher actually has the summer off!
To illustrate that point, even after decades of teaching, this is what my next summer "vacation" is going to be like: file music and papers; inspect instruments and equipment; prepare instruments for repair; write up the inventory; inspect supplies that were ordered 1.5 years ago that actually arrived 6 months ago; prepare the band room for the custodians; check on instruments out on loan to students for the summer; prepare the purchase orders for sheet music, method books, new instruments, new equipment and supplies; prepare the seating assignments with the class lists for next year; prepare next year's calendar and memos to athletic directors, transportation personnel and administrators in the other schools; pull out scores and parts for September; and write the student/parent handbook.
Starting the school year is another headache. I get to school two weeks before the first day of classes to complete a similar checklist.
What about the day-to-day obstacles? Classroom music teachers work almost 24/7 to make every lesson meaningful – and many students still show up late, talk during the rehearsal and simply show no appreciation for our devotion. Hearing the principal reporting complaints coming from certain students, certain parents, certain teachers, certain administrators also wears us down. Fire drills really take the cake. Right when you have the ensemble sounding its very best, the alarm sounds and the momentum of a good rehearsal is thrown into the garbage. Missing music is the worst. "I don't have that piece in my folder" is a phrase that drives me mad. However, I do recall a rehearsal when the band was working on Meredith Wilson's "Seventy-six Trombones" and one of the four trombonists raised his hand and said, "Mr. R, we're missing 72 trombones!" "You mean 'Seventy-six Trombones'" came out of my mouth before I realized his cute joke.
However, there are bad days. There are days when you feel like quitting for the 50th time: the kids are cutting class, the ones that are there are talking when you're trying to teach, or texting their friends, or the principal calls you in for a conference with some angry parent who wants to know what you didn't pick his lovable son for the concerto solo, and on and on…
When this happens, remember that we have it good as music teachers. In other classes, they "work." In music, we "play."
I have a friend I went to high school with, Nelson Kole. He composes for Nickelodean now. He used to be the music director for Frank Sinatra and also Don Rickles. He's playing the keyboard and conducting his own music all over the world. He lives in a mansion in L.A. But he says he is envious of me, because I get to conduct Mozart and Beethoven every day with young people.
I'd like to leave you with this. Here is what I learned from another mentor, Dr. Tim Lautzenheimer:
Close your eyes. Think of the music teacher you had that was the reason you decided to become a musician. Do you see her face or his face? Hold that face in your mind. Ten years from now – or maybe 20 or even 50 years from now – your students could be asked that same question, and when they close their eyes and picture the teacher who cared about them and made them want to be a musician and a music teacher, the teacher they will be thinking about will be you.
Joseph Rutkowski Jr.
Jrutkowski@GreatNeck.K12.Ny.US
This article first appeared in the July/August 2013 issue of Allegro, the magazine of the New York City musicians' union (AFM Local 802). For more information, see www.Local802afm.org and www.Facebook.com/Local802AFM.