The Musicians' Voice
Volume 111, No. 7/8
July, 2011
The Musicians' Voice is an open forum for discussion about the state of union affairs. The letters here do not necessarily express the views of Local 802. E-mail letters to Allegro@Local802afm.org or write to Allegro, Local 802, 322 West 48th Street, New York, NY 10036. Letters must be no more than 300 words.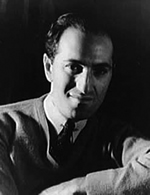 George Gershwin
GERSHWIN'S LOST TUNE
I am a piano tuner and a composer-lyricist living in Los Angeles, my place of birth. About 23 years ago, I was called to tune and repair the Steinway grand piano in the home of Mrs. Leonore Gershwin, the widow of Ira Gershwin. This piano had belonged to George Gershwin and was being prepared to be shipped to Washington, D.C. upon Mrs. Gershwin's passing.
When I opened up the keyboard mechanism, I discovered a small piece of manuscript paper that had 15 notes written in C major with a repeat sign. Unaware at the time of what this crumpled wad of paper contained, I took it out of the mechanism with a pair of tweezers and dropped it into the side pocket of my sport coat.
Only years later did I become aware of its contents, and this was after I had used the notes to create a song which I copyrighted. Realizing later that I may have unintentionally plagiarized a Gershwin tune, I contacted Warner-Chappell, ASCAP, the Library of Congress and some Gershwin heirs about this, but never received any reply. I've played this song for some Gershwin aficionados who say it sounds very Gershwinesque but they cannot place it.
This has all been posted on my Web site for a good many years: www.BruceLloydKates.com under the heading "Gershwin's Lost Tune." It was also printed as a feature story by the Los Angeles Times on Sunday, May 29, 2011.
I'm writing this letter to Allegro because I'm hoping to bring this to the attention of the professional music community. Interested musicians can e-mail me at BruceLloydKates@earthlink.net.
–Bruce Lloyd Kate
---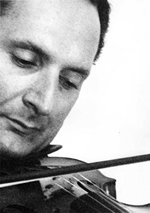 Harris Goldman
A TRIBUTE TO HARRIS GOLDMAN
I would like to pay tribute to one of our collegues, violinist Harris Goldman, 79, who died on May 13 in Los Angeles.
Harris was a graduate of the Eastman School of Music and served in the U. S. Army, eventually becoming concertmaster of the 7th Army Symphony.
He moved to Los Angeles and pursued his doctorate at USC, where he served on the faculty for ten years. He was a member of the Paganini String Quartet, the Goldman-Brown Duo and an adult auditor at the Jascha Heifetz master class.
Harris was very active in the L.A. recording industry from 1980 on and was a member of the RMA and AFM Local 47. His wife Marilyn survives him. He will be deeply missed.
–Mitchell Weiss
---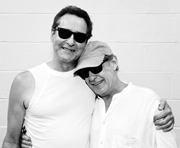 Alan Rubin (right) and Tom "Bones" Malone.

Photo: Brian Miller/Chorus Photography
ALAN, WE'LL MISS YOU
Alan "Mr. Fabulous" Rubin, who died on June 8 at the age of 68, was a very dear friend of mine. We shared the bandstand for many years with "Saturday Night Live," "The Blues Brothers," Levon Helm, Hanson and many recording sessions. I learned a lot about playing the trumpet from him. He had a beautiful sound.
Born in Queens, Alan was a scholarship student at Juilliard, where he studied with William Vacchiano, principal trumpet in the New York Philharmonic. Vacchiano described Alan as his best student.
While still in Juilliard, Alan was invited to play with Paul Hindemuth on his last concert tour of the U.S. Alan chose, instead, to play with Peggy Lee at the Village Vanguard.
He left Juilliard to travel with Robert Goulet as his lead trumpet player, and eventually settled in New York City where he became one of the busiest recording musicians of all time.
When asked about his bio, Alan usually responded, "Been everywhere, played with everyone." This included over 6,000 recording sessions with artists such as Frank Sinatra, Frank Zappa, Duke Ellington, Blood, Sweat and Tears, Eumir Deodato, Sting, Aerosmith, the Rolling Stones, Paul Simon, James Taylor, Frankie Valli, Eric Clapton, Billy Joel, B.B. King, Miles Davis, Yoko Ono, Peggy Lee, Aretha Franklin, James Brown, Ray Charles, Dr. John, Levon Helm, the Blues Brothers, Meco and many others.
Alan was an original member of the house band for "Saturday Night Live" from 1975 until 1979. He is perhaps most famous for his role in "The Blues Brothers" movie in which he portrayed the maitre d' in Chicago's famed Chez Paul. He always kept his friends laughing with his quick wit and wonderful sense of humor.
Alan is survived by his wife Mary Moreno Rubin, his sister Sharyn and his brother Marshall.
–Tom "Bones" Malone
---
DISPUTE WITH BOARD OF ED
I am a former music teacher for the NYC Board of Education. In 1992, I left NYC to my upstate home. I corresponded with the Board of Education and the city's Office of Payroll Administration (OPA) through my upstate mailing address.
In October 2007, I was informed by Social Security about a "FICA refund" and they informed me they couldn't count my wages from the Board of Education towards my benefits because of this refund. I never knew about the refund.
I contacted the OPA to request my refund. They denied me my money, informing me they had written to my former address several times in the mid-1990's to inform me about this money, but all of their letters were returned to them as undeliverable.
I proved to the OPA and the DOE they did, in fact, have my upstate address. Also, my upstate address was on file with Local 802, which is additional proof and documentation that I was using this address.
The UFT refuses to help me because I am no longer a member of the UFT.
In Sept. 2010, as "pro se," I filed in federal court to sue the OPA, the DOE, the comptroller, the UFT, and the former NYC comptroller. The NYC attorneys responding for the defendants want the judge to dismiss my case. They deny they are responsible for my not getting my refund.
Now I read about the scandal involving the city's payroll project, overseen by the same OPA that cheated me. How dare any person or department steal another's money, lie, defraud and mistreat an employee.
If you know anyone else who did not receive their FICA refund or an attorney who will jump in and help me, please e-mail me at Stephie@pronetisp.net.
–Stephanie Zito
---
REMEMBERING BOB McCOY
Bob McCoy, 81, a trumpeter and a Local 802 member since 1962, died on March 5.
His life was celebrated recently at a memorial service at St. Anne's Church in Fair Lawn, New Jersey. His brother Sandy and stepson Craig Wilson came out to commemorate Bob along with many of his students and colleagues, including Joe Wilder.
For years, Bob lived with his late wife Gina on Riverside Drive. While living in New York, Bob held the distinction of being the first trumpet on staff at NBC with the Tonight Show Orchestra. He also played lead trumpet for Maynard Ferguson, Woody Herman, Mel Lewis and countless others.
Bob was a chief clinician for Yamaha and designed a custom trumpet and a line of mouthpieces. He was a graduate of the University of West Virginia, where he lived in his early years, and also an adjunct professor there and many other colleges and universities around the country.
Although we will miss Bob's good nature and humor most, anytime we sit back and listen to that distinguished vibrato, it's pure Bob. From Sinatra to "Sesame Street," it will always be Bob.
–Jeannine Vena and Alan Quinn
---
SPEAK OUT AGAINST FBI RAID
In Sept. 24, 2010, the FBI carried out coordinated raids on the homes and offices of 14 anti-war activists and union members in Minnesota, Illinois and Michigan. During the raids, the FBI confiscated everything from computers and mailing lists to children's drawings and photos of Martin Luther King. FBI agents served subpoenas on activists, compelling them to testify before a grand jury in Chicago. All have refused to testify.
The raids have prompted the United Electrical, Radio and Machine Workers of America and many other unions and organizations to call on President Obama and Attorney General Eric Holder to immediately halt the grand jury proceedings.
Why should union members care about this? Many of those subpoened are unionists involved in challenging U.S. policy in Colombia – a country that is the biggest recipient of U.S. aid in Latin America and has the highest number of assassinated trade unionists.
Also, several of those subpoened are personal friends of members of the Brecht Forum who have often supported Local 802's downtown organizing efforts.
As the statement from the United Electrical union reads: "…Our own union's history has taught us that infringement on basic freedoms is a matter of life and death to the workers' movement….we in the UE have a continuing obligation to speak out forcefully whenever civil liberties are endangered by political hysteria and repression."
I hope that Local 802 members will join the UE in speaking out on this issue. For more info, see www.TinyURL.com/SupportActivists
–Marc Ribot