The Mystery of Music
Listening to Joanne Brackeen
Volume 118, No. 9
September, 2018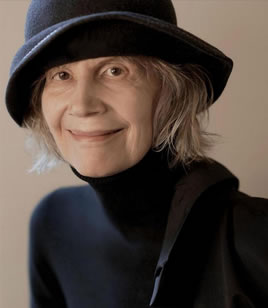 Pianist Joanne Brackeen, a member of Local 802 since 1966, was one of this year's winners of the prestigious NEA Jazz Master designation. Whatever the musical setting – whether solo, duo, trio, quartet, or quintet – Brackeen's unique style of playing commands attention. In addition to her captivating and complex improvisations, she has written intricate, rhythmically daring compositions in a wide stylistic range.
Brackeen was a child prodigy who at age 11 learned to play the piano in six months by transcribing eight Frankie Carle solos. By 12, she was already performing professionally.
Some of her musical constituents at the time were Art Farmer, Dexter Gordon, Charlie Haden, Billy Higgins, Bobby Hutcherson, Scott LaFaro and Charles Lloyd. Also, "Ornette Coleman was the sound that I really liked from what I heard in that era," she says, and she enjoyed hearing Coleman play live. Eventually the Los Angeles Conservatory heard of her musicianship and offered her a full scholarship. She attended classes less than one week before deciding the bandstand was more significant.
Brackeen married and moved her family, including four children, to New York in 1965. She began her career there with such luminaries as George Benson, Paul Chambers, Lee Konitz, Sonny Stitt, and Woody Shaw among others. She joined Art Blakey's Jazz Messengers in 1969, becoming the first and only female member of the group, staying until 1972. Brackeen then performed extensively with Joe Henderson (1972-75) and Stan Getz (1975-77). After leaving the Getz quartet, she emerged as a leader.
Traveling and performing mainly with her own band was a delightful and enriching experience for both Brackeen and her band members, who included Terence Blanchard, Michael Brecker, Ravi Coltrane, Jack DeJohnette, Eddie Gomez, Billy Hart, Horace "El Negro" Hernandez, Branford Marsalis, Cecil McBee, John Patitucci, Chris Potter and Greg Osby. She has made more than two dozen recordings as a leader, which include 100 of her 300 original compositions. She appears on nearly 100 additional recordings.
Sharing her musical knowledge and passing on the tradition have been important parts of Brackeen's career. In addition to teaching at Berklee and the New School, she has led clinics, master classes and artistic residencies worldwide, and has adjudicated many major jazz competitions.
Brackeen earned two NEA grants for commissions and performances and received a U.S. Department of State sponsorship for a tour of the Middle East and Europe in the mid-1980s. She continues to teach and tour internationally, and to date, she has played in 46 different countries.
Joanne Brackeen, a Yamaha artist since 1995, was interviewed for Allegro by Bob Pawlo and Maria DiPasquale.
– Introduction above edited from Joanne Brackeen's biography at the
National Endowment for the Arts, www.arts.gov/honors/jazz/joanne-brackeen
---
I was born in Ventura, California. I remember being at a neighbor's house when I was eight or nine, and they had the radio on. All of a sudden, this music came on: it was a piano player playing boogie-woogie. When I heard it, I just wanted to play it. So, we had a piano at home, and that's what I did.
My parents tried to give me some piano lessons and things to practice, but I didn't have any interest in that. All I wanted to play was the music I had heard on the radio. My parents happened to have some 78 RPM records of two pianists who played what was called "light music" – one by Frankie Carle, one by Carmen Cavallaro. That came close for me. I transcribed every solo on the Carle album, note for note.
I started playing with my friend Joanne, who sang and played accordion. (She later performed on the Lawrence Welk show under the name Joanne Castle; you can find those clips on YouTube.) I also played with a school dance band.
Then our family moved to Los Angeles. People found out I could play, and they just started calling me for jobs. I was 14, but I was six feet tall, so they thought I could pass for 21. By the end of high school, I was working six nights a week, finishing about two in the morning. I went to school about half the time. If I had my way, I would have stopped school when I was 11. I didn't see much reason for it, but I knew my parents wanted me to go to college, which of course by this time I figured out for me was totally reasonless. But I was still living with them, so I figured "Well, I'll just go to high school and earn all A's and then they'll know that if I had wanted to go to college, I could have." You know, I figured I could make them happy. So, that's what I did. The school tried to kick me out, because I was never there. And I said, "Well, you know, why don't you look at my grades. Why don't you talk with my teachers? I'm doing everything that everybody else in the class is doing!" I was on the honor roll. I had an A average, so they changed their mind. But I had to stand up for myself. It was me against all the school administrators. That wasn't very pleasant, but it was the beginning of finding out a lot of stuff.
People ask me about women in music. This might sound stupid, but in 1978, after I had already worked with Art Blakey, Joe Henderson and Stan Getz and had my own group, some festival producers from Kansas called me, and they said, "We're putting on a woman's jazz festival. Will you play?" And that was the first time I had ever even thought about it. I never had any concept of being a woman related to what I did as music, and I still don't. I'm really not thinking of music as connected with the differences between men and women. And I also never thought of races as different. It's still unbelievable to me, because I was born knowing that a human being is a human being.
Getting acclaim is nice just because it just gives you more opportunity to do more of what you're already doing. It means you can do more of what you love and pass it on to fellow musicians – and to the world at large – for enjoyment and inspiration. Musicians always want to give, because for us it feels so great.
Music is spontaneous. At the instant you're playing, it comes through you, so you have to be a prepared vessel for that to happen. That's a lifetime experience. This means living minute by minute and staying as close to that energy that's coming to you at every moment through your breath and elsewhere. And it's world energy that comes in and then energy from the heavens comes in.
As a musician, you need to know what you hear inside yourself.
I always look forward to what I haven't yet accomplished in music. The more you learn, the more you want to learn. The more you know, the less you feel you know, even if you never felt you knew anyway.
The music that I hear starts out in silence, and then it comes into the body in the form of vibrations. And then I go to the piano and try to translate the best I can. And then I put on a recorder so that I can capture what I got and then I can work with it. I can develop it into a tune or whatever. How do I know if I have the tune right? There's no way not to. I mean, when do you know you're taking your next breath?
When I went to hear Billy Hart's group recently, it was great. He's managed to turn the drums into a living being that talks, and the conversation is his conversation. If you know him and you know how he talks, that's exactly how he plays. He has an extreme vocabulary of sounds. I haven't heard anyone else play that way yet. And he peopled his group with musicians who could perfectly project that. Jazz played at the highest level is the highest thing that we have on Earth.