WHY MUSICIANS NEED UNION STEWARDS
Notes from the field
Volume 120, No. 3
March, 2020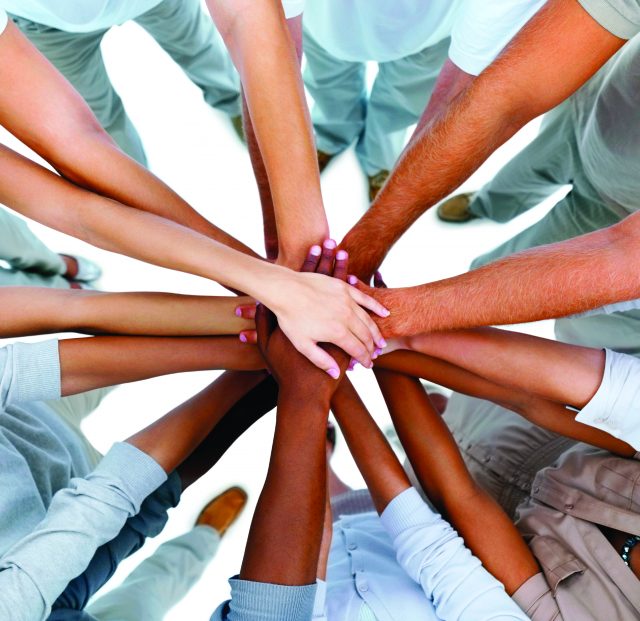 What good is a contract if you can't enforce it? One of the great benefits that comes with having a union is the protection of collective bargaining agreements. But arguably what's even more important is the ability to enforce them and other workplace fairness standards. That's where union stewards come in. A union steward is a fellow worker who either volunteers or is chosen by their coworkers to represent the union at work. The first line of defense against contract violations, arbitrary and abusive treatment, unsafe conditions, and other problems at work is a union steward.
Local 802 has identified the lack of a comprehensive steward program as an obstacle to strengthening our union. We need stewards to make sure our contracts are being enforced and to educate other members about the many benefits of being a member of a union and 802 specifically. That's why we're in the process of developing a program to sign up members as stewards in their workplaces and train them on the rights and responsibilities of stewards.
We're also developing tools, including a comprehensive steward manual that will include information on legal rights and organizing tools stewards can use to increase our effectiveness at 802 workplaces. We must ensure that we have leaders at every show, orchestra pit, and classroom who understand our contracts and are available to help fellow 802 members as soon as problems arise.
Who do stewards do?
Stewards are our frontline leaders and representatives, solving problems at work and making sure everyone knows their rights. Stewards are knowledgeable about the union and its contracts, making sure that new members are introduced to the union. When musicians have concerns, a steward's job is to listen and investigate incidents. Stewards have the right to information from the employer when investigating union issues. If a problem cannot be resolved directly with the supervisor, stewards can request a grievance meeting or contact their assigned Local 802 business rep to escalate the issue. When members are faced with a disciplinary action, they have rights to have a union steward present in the room with them. (This is called your Weingarten right, named after a 1975 Supreme Court decision.) Stewards also organize meetings to check in with coworkers and organize for union priorities, like contract campaigns for fellow musicians.
The equality principle
You might ask, how can stewards do their job if they need at times to confront their own employer? Don't they risk being retaliated against? The law not only makes it illegal to treat stewards differently from other workers, it boosts stewards' status when dealing with the employer on union matters, including when it requires representation of union members. When acting as a steward, a union member is legally equal to a boss! As the National Labor Relations Board has written, "The relationship at a grievance meeting is not a 'master-servant' relationship but a relationship between company advocates on one side and union advocates on the other side, engaged as equal opposing parties in litigation." The Board has also said, "Some profanity and even defiance must be tolerated during confrontations over contractual rights."
But the equality principle doesn't only apply during grievances. Labor lawyer Robert Schwartz advises that it also applies when a steward "argues a contract matter, attempts to resolve a problem, investigates a complaint, requests information, presents a grievance, disputes a decision affecting the bargaining unit, or leads a union protest."
Responsibility
Being a steward is an important job that requires one to be responsive and fair to coworkers, while also learning when to be diplomatic with the employer and when to escalate. Stewards must report violations of the contract and law when they see them. They must also become familiar with employer policies and past practices to be able to argue over terms and conditions at work. Stewards should attend union-sponsored trainings whenever possible and stay informed about what the union is doing throughout the industry. It is an important job that requires seriousness and a respect for the standards thousands of union musicians have fought for in the past. A strong steward program is a critical building block to a more vibrant, inclusive, and strong Local 802 and labor movement. We hope you will consider becoming a steward. Please contact me at Lgertner@Local802afm.org or (212) 245-4802, ext. 108.