'Why we joined the union'
Volume CX, No. 5
May, 2010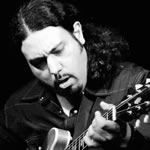 Bryan Vargas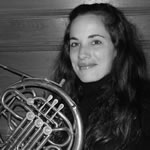 Mary Ziegler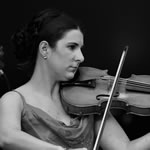 Jennifer Morette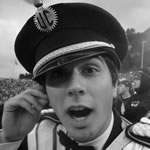 Nick Rastegar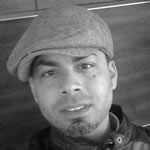 Angel De Leon
I joined Local 802 because I began subbing on "Fela!". I'm thrilled to be a part of AFM, and I hope it can lead to new and better career opportunities for me. I hope to continue to perform as a creative artist, writing and performing my own music. I lead my own six piece group called Bryan Vargas & Ya Está and we try to play out as much as possible. I also aim to do as much freelancing as possible. I love collaborating with others and have a passion for all types of music, so New York is a perfect place for me. I get to play different genres with different people almost every day. I am mainly a guitar player, but I also play the cuatro (a Puerto Rican string instrument), and I've been known to play some electric bass now and again.
–Bryan Vargas
I freelanced on French horn in Pennsylvania, Ohio, and West Virginia during my college and grad school days before leaving performance for a short time in pursuit of other career goals. Eventually, I was called back to music, and there's since been no stopping me! I joined Local 802 by necessity when called to sub with a nearby orchestra, and I'm looking forward to utilizing the union's many resources while establishing myself as a freelance horn player here in New York. My goals are to continue performing as an orchestral, chamber, and recording musician, to audition, to play on Broadway, to meet other great musicians and build up my professional network, and to have a lot of fun doing it all.
–Mary Ziegler
I come from a long line of union affiliates (both in the U.S. and in New Zealand) and thought it fitting to belong to the union that represents my career interests and be a member of an organization of like-minded workers. My musical goal is to continue finding work as a professional freelance violinist and also to establish a teaching studio. My ultimate goal is to be a full time member of a professional orchestra or ensemble. My principal instrument is the violin and I play classical, musical theater, opera, as well as popular music. I have backed up Rod Stewart, Amici the Opera Band and others. I also can play baroque violin and have performed with baroque ensembles (opera and incidental music).
–Jennifer Morette
I joined Local 802 to network and land a good gig. My musical goal in New York City is to become a reed player on Broadway. I play oboe and English horn, as well as the rest of the woodwinds.
–Nick Rastegar
I moved to New York in 2008 from the Netherlands. I've had an orchestra career of over 20 years as a violist and conductor. I've appeared at the North Sea Jazz Festival and toured and recorded with world music ensembles all over. I joined Local 802 to get information about the music industry, get referrals to contractors, and meet fellow musicians. Being new to the U.S., I felt kind of lost in the jungle. How glad I was to learn that there are people out there who are working to serve and protect our interest as musicians. I love accompanying singers, and I also recently teamed up with a very talented bass player, Joanna Sternberg, and that's great fun playing together on viola and bass. My principal instruments are viola and piano.
–Pedro G. Libert
I am a music producer for commercials in both the general and Latino markets. I wanted to make sure that I was part of a union that represented musicians and that has integrity here in New York, especially regarding the laws that protect me. I would love to collaborate with other musicians here in New York to create a musical supergroup that could tour internationally.
Angel De Leon