'Why we joined the union'
Volume 111, No. 4
April, 2011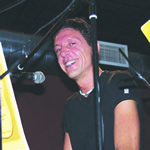 Michele Bazzani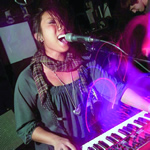 K. Marie Kim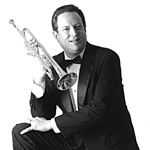 Ken Gross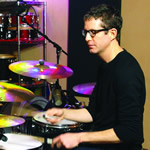 John O'Reilly Jr.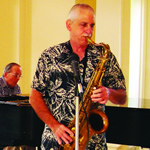 Chuck Bridges
I joined Local 802 because the union helped me with a problem I had with my former employer. My musical goals in New York City are to produce and record my music with local musicians. I mainly get my gigs by self-promotion. I play percussion.
—Michele Bazzani
Why did I join Local 802? I wanted to be officially part of a professional music community where relevant issues are brought forward that help musicians, whether it be petitions for making traveling easier as a musician, or simply being informed of what's happening.
I love performing original music, and enabling music for other artists or creative people. Though my experience lies in recording original music, I have been dabbling in engineering and also doing voice and cello sessions for various music agencies for advertisements and post production. I'd like to expand in this particular area. I am also focusing on performing with my band, Good News Bears, bringing upbeat, intelligent yet accessible music to the independent music scene.
My most recent gig was a freelance engineering gig for a new feature film. I got it through an old Berklee College of Music alumnus via our alumni network.
My principal instrument is piano and voice, but I do a lot of work on the cello as well.
—Kyuhyun Marie Kim (K. Marie Kim)
I was a loyal member for over 40 years. Building my own business in the club date field landed me mainly "on the other side of the table." I was a signatory leader. Over all those years, I kept my Local 802 membership active. Then, about five years ago, I decided to let it expire. Now, with the industry in a slump due to the economy – as well as other factors, like the use of DJ's in place of live music – I find myself working more for others as a sideman or sub-leader, so it just made perfect sense to re-join.
My musical goal is very simple. Make music. Enjoy making music. When possible, make good music. Really enjoy making good music. Make a few bucks – pay some bills – eat – sleep. Go make more music!
I got my most recent gig through my reputation. My principal instruments are trumpet, flugelhorn, piccolo trumpet and MIDI EVI.
—Ken Gross
i joined local 802 to do some subbing on Broadway. My musical goal in New York City is to play good music with great musicians. I got my most recent gig through a referral from a colleague. My principal instrument is drum set.
—John O'Reilly Jr.
I joined local 802 because I moved back to New Jersey from Virginia. I have a high regard for the reputation of performers from Local 802 and consider it an honor to be one of them.
It is my hope to perform woodwinds in the NYC area and to continue studying jazz with some of the top performers here.
I play clarinet, flute, and most of the saxes (except bass sax). I also get around on most brass instruments. I conduct and have extensive experience directing shows as I worked for Busch Entertainment Corp. in Williamsburg for two decades. I also sing a bit on gigs. I've played everything from Dixieland to weddings to more serious venues.
I will play with the Captains of Leisure this month in Sparta, New Jersey. I got the gig when I intoduced myself to the leader and gave him an overview of my credentials. I would love to play on Broadway as a sub one of these days. ( I saw "Jersey Boys" and would fit right in on sax.)
I hope to network with many old friends who I performed with back in the 1960's and 1970's here in the NYC area. I played with Warren and Alan Vache back in my formative years, and Vince Giordano (Nighthawks) back in my Village days.
—Chuck Bridges