'Why we joined the union'
Volume 111, No. 10
October, 2011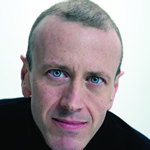 Daniel L. Bowling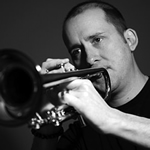 Bill Dowling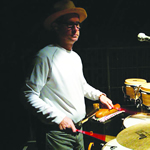 Greg Burrows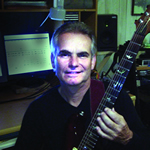 Lee Demers
Why did I join Local 802? I've lived in London for the last 18 years, but my son dreams of becoming the next Al Pacino and wanted to study acting in New York, so here we are! My musical goals are to work as a music director/supervisor on Broadway and to establish teaching links with New York universities and conservatories. I'm currently the music director for the U.S. national tour of "Mary Poppins," but have worked in London for many years as a music supervisor and director for Cameron Mackintosh Ltd. and Andrew Lloyd Webber's Really Useful Group. I graduated from Curtis Institute of Music as a a trumpet player/wannabe conductor, but soon found that music theatre provided great opportunities to cut your teeth as a conductor and I've stuck around ever since.
Daniel L. Bowling
I re-joined Local 802 when I moved back to NYC after being out in Los Angeles for the past eight years. Even though I had been giving serious consideration to coming home for quite some time, I was touring constantly and wasn't able to return until now. Making the "Can I watch the book?" calls is not something I enjoy, but I was fortunate enough to be asked to sub on a few shows right away, so re-joining Local 802 was a priority for me. I spent the last two years touring the world in the horn section of KC & The Sunshine Band, and was just out playing lead trumpet with the Duke Ellington Orchestra on their recent European tour. I used to play with the Ellington Orchestra regularly when I lived in town. It was an honor to get the call, and to be able to sub for their current lead player Kevin Bryan. My principal instrument is trumpet.
Bill Dowling
I re-joined Local 802 for a TV jingle gig that I was called for – it was a union gig and it seemed like a good time to renew my membership. But I've been wanting to re-join for some time now, especially in light of Republican/Tea Party bullying of unions in general, and also to connect with the greater community of musicians in New York and the tri-state area. My musical goal in NYC is to keep playing live music and improving my knowledge and abilities on drums and percussion. One of my most recent gigs was a private party in a lovely brownstone in Brooklyn, hired by my friends Las Rubias Del Norte. I played bongos and small percussion and sang background vocals. My principal instrument is drum set, but I also play assorted percussion as well as the drum synthesizer called a Wave Drum.
Greg Burrows
I joined Local 802 after being a member of AFM Local 400 (Hartford, Conn.) for more than 20 years. I have performed with the Hartford Symphony Orchestra in pops concerts, Off Broadway shows, every major hotel and club supporting live music as well as session work in and around the region. In addition to performing, my playing and songwriting skills were developed by the influence of studying privately with several teachers from the Hartford Conservatory, the Hartt School of Music and Berklee School of Music in Boston. In between performing, studying, practicing and writing I taught guitar to hundreds of enthusiastic students, a very rewarding experience in itself. After moving to Upper Westchester, in order to maintain the level of professionalism I was accustomed to, I realized my best option was to join Local 802 and work with the finest musicians in the world. I'm very excited to be here and I look forward to meeting and interacting with the New York music community. My primary instrument is guitar; I double on electric bass and drums.
Lee Demers
This story originally appeared in the October 2011 issue of Allegro, the magazine of the New York City musicians' union (AFM Local 802). For reprint requests, send an e-mail to editor Mikael Elsila at Allegro@Local802afm.org.