'Why we joined the union'
Volume 111, No. 11
November, 2011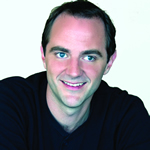 Kevin B. Winebold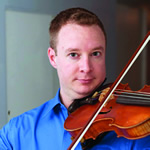 Jeremy Blanden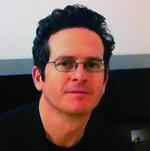 Noah Hoffeld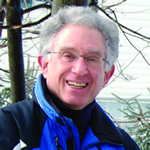 Michael Haber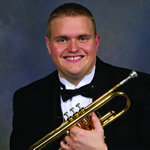 Justin Surdyn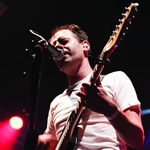 Boris Pelekh
I joined Local 802 because I want to be a part of this powerful and creative community of musicians; what better way than to be a member of the largest local union of professional musicians in the world! My primary instrument is piano, and I have recently started dabbling a bit on the accordion. My ultimate goals are to play in a Broadway pit, and establish myself as a musical director, accompanist, and vocal coach. My most recent gig was as the rehearsal accompanist for the Broadway concert version of "Camelot," where I also sang in the ensemble for the performance. To get the gig, I wrote an e-mail to the musical director, as we had several mutual friends, and offered my services.
–Kevin B. Winebold
Last may, I concluded my three-year fellowship with the New World Symphony in Miami Beach and chose to move to New York because it is the most vibrant city on Earth. After three performance-filled years in Florida, I have focused mostly on my teaching this past season, though my goal is to have a better balance of teaching and performing in the coming year. I am currently on the violin faculty at the Bloomingdale School of Music and the Larchmont Music Academy and continue to perform throughout the country as a member of Seraphic Fire (Firebird Chamber Orchestra) and the Breckenridge Music Festival.
–Jeremy Blanden
I rejoined the Union this year because, after a long stretch of playing mostly improvised music, I've become interested in performing in more "legit" settings again. I'm returning to my roots! My musical goals in NYC include playing with some of the greatest musicians in the world, playing new works by my peers, creating arrangements for songwriters and artists. And getting my own compositions out there too. My most recent gig was playing cello on a film score by film soundtrack great Nathan Larson. I got the gig through a colleague, Local 802 violinist Maxim Moston. Cello is my principal instrument.
–Noah Hoffeld
I'm returning to membership in Local 802 after almost 30 years of teaching and performing at music schools and summer festivals, including Oberlin, Eastman, the New England Conservatory, Indiana University, the University of Akron, Yellow Barn, Marlboro and Manchester. I'm a cellist and former member of the Cleveland Orchestra, the Mostly Mozart Festival Orchestra and the Casals Festival Orchestra.
–Michael Haber
I am a trumpet player who recently moved to New York City. I have been on the road with Broadway shows, big bands, and most recently I was a member of the Peer Gynt Orchestra performing the music of Edvard Grieg throughout Europe. My goal in New York is to play with the best musicians I can find and I joined the Local 802 because it is supporting those musicians and working to keep live music present in our society.
–Justin Surdyn
I joined Local 802 after I started getting hired as a sub on Broadway shows. My musical goal in New York City is to have a steady flow of work that is sustainable and allows me to have enough time for personal projects. My most recent gig was playing the Guitar 3 part in "Spiderman." I was called to sub for the chair by Sean Driscoll, a fellow guitarist who played with me on "Power Balladz." My principal instruments are guitar and bass.
–Boris Pelekh