'Why we joined the union'
Volume 111, No. 12
December, 2011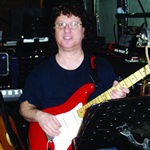 Ray Sabatello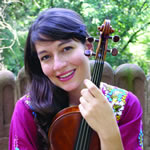 Amelia Hollander Ames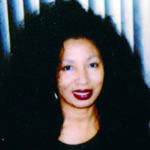 Dorothy Goodman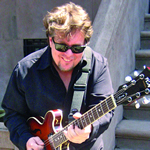 Teddy Kumpel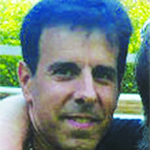 Doug Kistner
I joined Local 802 to play in the pit orchestra of the Gateway Playhouse in Bellport, Long Island. My musical goal in NYC is to play any show that needs me. My most recent gig was playing three guitars, banjo, and ukulele in "Spamalot" at the Patchogue Theater. I won this gig through my reputation as a pit orchestra guitarist on Long Island. In addition, I have done many shows with the music contractor when he was a music director at other theaters and he remembered me when he needed a guitarist that doubled on other fretted instruments at the Gateway. My principal instrument is the guitar, but I frequently double on banjo, mandolin and ukulele. I even doubled on electric sitar in "Aida" and played electric bass on "The Drowsy Chaperone."
–Ray Sabatello
I originally joined Local 802 years ago when I was a sophomore at Mannes, playing in Di Capo Opera. I left after moving first to Rochester, then Boston, then Tel Aviv. I rejoined when a friend and fellow violist, Beth Meyers, asked me to sub for her with the Radio City Christmas Spectacular. I'm a violist and violinist and I love playing chamber music; it's what I've spent most of my time playing, from the Israel Contemporary String Quartet to all sorts of projects with friends here (including Con Vivo Music, my fledgling series of free concerts in and around Jersey City). But I also want to broaden my horizons in terms of early music and very new music, as well as pop and Broadway. In these times when union-busting seems to be a hobby among many politicians, I am proud to be a member of Local 802, and proud that my husband is a union member as well.
–Amelia Hollander Ames
I rejoined local 802 to inspire myself to the higher goals the union has always presented. Many years ago, I studied voice at Kingsborough Community College with Local 802 support. After long departures out of the country, Local 802 is where I can find the contact info for friends I've lost touch with.
My musical goal in NYC is to continue presenting and preserving authentic Negro spirituals as I did when working with the late Louvinia Pointer's Great Day Chorale and to share the genres of vocal music, soul and blues that I have perfomed since the 1960's under the name Dotty Daniels.
I was recently interviewed on WBIG-FM radio where we discussed two of my past hits "Play Me a Sad Song" (written and produced by Paul Simon) and "I Wrote You a Letter."
–Dorothy Goodman
I rejoined Local 802 because I started getting calls that required me to be in good standing with the union. My musical goal in NYC (and anywhere) is to be myself, play as well as I can as much as I can, and to enjoy collaboration with amazing musicians through writing, playing, producing, mixing and serving.
My most recent and ongoing gig in NYC is Monday night at midnight at Rockwood Music Hall. it's a well-attended event that features New York's finest musicians playing in a spontaneously compositional live looping guitar trio. Guitar is my main instrument; I also sing.
–Teddy Kumpel
I rejoined Local 802 because I've been working with the Jeff Lubin Band and some other Hank Lane bands. I'd also like to get back to doing some Broadway shows. Credits also include: "Movin Out," the Trans-Siberian Orchestra, "Celebrity Apprentice," California Transit Authority and John Waite. Keyboards are my main instrument. I can sing backup and some leads.
–Doug Kistner