'Why we joined the union'
Volume 112, No. 2
February, 2012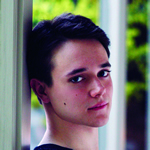 Nicholas Pappone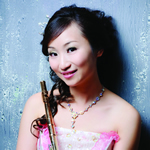 Jung-Yi Alice Hsieh Daugherty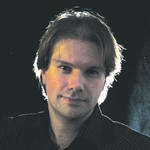 Edvinas Minkstimas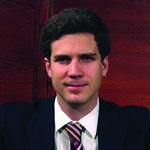 Reuben Blundell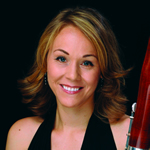 Melissa Kritzer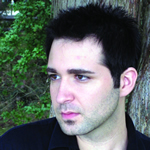 Josh Endlich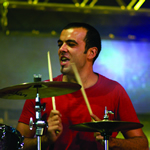 Stefano Baldasseroni
I joined the union after I played as a background musician in "Sex and the City 2." I believe very strongly in the importance of unions in the fabric of American society. I am a violinist and conductor and I came to New York City to attend the Manhattan School of Music, where I am in the second year of a master's program. I am looking to build a diverse career of chamber music, solo playing, conducting and teaching. I am very enthusiastic about a new era of music education and performance that breaks down the old cultural barriers around classical music. In particular, I am enthusiastic about classical music in non-traditional venues. My larger goal is to incorporate my previous career in the film industry with classical music. I strongly believe that classical music can once again be put back on commercial television and other media, and be economically successful. If classical music is performed in a truly energetic and inspiring way, then there will be no problem filling cafes and concert halls, and getting good television ratings!
–Nicholas Pappone
I joined the union because I was asked to play in a Broadway show. My goal in music is to perform as much as I can, and to have fun and share music with others. My last gig was with a group I co-founded: NYCDuo, a flute and guitar duet. My principal instrument is flute but I have also played piano for 17 years.
–Jung-Yi Alice Hsieh Daugherty
I joined local 802 while I was at Juilliard completing my doctoral studies in piano performance with Prof. Jerome Lowenthal. I decided to give it a try since I was already actively immersed in the New York musical scene. My musical goal in New York City is to be heard and leave a positive impact on as many lives as possible. My most recent gig was performing at the National Gallery of Art in Washington D.C. My principal instrument is piano.
–Edvinas Minkstimas
I joined Local 802 so I could have the opportunity to play music at a high level with other union members in this great city. As a conductor at Hunter College, I'm also a member of PSC-CUNY. I aim to continue to grow my conducting career while getting to play violin with outstanding musicians. My most recent gig was playing in the orchestra at BAM for the Ballet Nacional de Cuba, contracted by Robert Thompson. I joined Local 802 as a violinist, having had fellowships at New World and Tanglewood and lessons at Eastman. I'm mainly a conductor these days, but I keep in form on violin.
–Reuben Blundell
I recently relocated to New York City after earning my Doctor of Musical Arts from Michigan State University. I'm a bassoonist. During my doctoral studies, I was a member of the Ann Arbor, Lansing and Flint symphony orchestras. I have also held positions with several orchestras in the Cincinnati area and have played as a sub in the Dayton Philharmonic, the Columbus Symphony and the Chicago Symphony. I recently performed with the Long Island Philharmonic. I am also an active chamber musician and recently performed a program of new music with the Harlem Chamber Players.
–Melissa Kritzer
I joined the union because I started getting gigs at theatres that required me to be a union member. My musical goal in NYC is play drums in Broadway shows. I am currently working at the John W. Engeman Theatre in Northport, which is the only year-round union house in Long Island. I got the gig through a recommendation to the contractor. My primary instrument is drum set, but I'm well versed in concert percussion and Latin percussion. I can also sing backup vocals.
–Josh Endlich
I joined Local 802 because I think that musicians must stand together in order to be respected and not taken advantage of. My goal in NYC is to meet as many musicians as I can. I want to be recognized for my artistry and become well established as a drummer and producer. My most recent gig was in Italy, at the wonderful Sferisterio Arena in Macerata. I played at the national competition for songwriting, broadcast on RAI (the national Italian TV channel), called "Premio Recanati: musicultura 2011."
–Stefano Baldasseroni