'Why we joined the union'
Volume 111, No. 6
June, 2011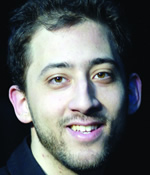 Daniel Rein

Sivan Magen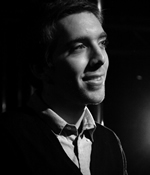 Adam Podd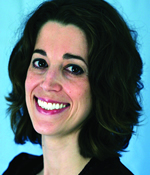 Joana Miranda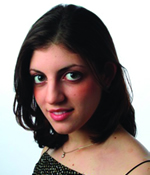 Jen Herman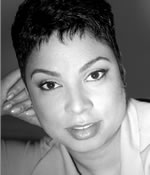 Tiffany Hall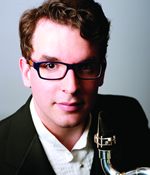 Aleks Karjaka
I am a pianist, conductor and composer, and I recently moved to New York City from London to pursue a career on Broadway. I'm currently working as associate musical director on the "Les Miserables" 25th anniversary U.S. tour.
Daniel Rein
I joined the union at the request of an orchestra in which I was subbing as principal harp. My musical goal in NYC is to be as active as I can as a chamber musician, recitalist and orchestral player, or just to keep on making music in any way and form. My most recent gig was a recital at Carnegie's Weill Hall; I was presented by the Pro Musicis foundation, whose award I received in 2009. My principal instrument is the harp
Sivan Magen
My musical goal in NYC is to enjoy my time here by making music with other talented musicians, and being part of worthwhile artistic projects and organizations. My more recent gigs include co-composing for "The Spidey Project," playing piano/synth for the Village Light Opera's "Carousel" and doing a variety of composition and session work with New York Noise. I play piano/keyboards and also tuba.
Adam Podd
I joined Local 802 after moving here from Milwaukee where I've been a member of the Milwaukee Symphony Orchestra and AFM Local 8 since 2000. I'm excited to now be a part of the vibrant musical scene in NYC. I recently came back from a week-long tour with the New York City Ballet at Kennedy Center. I started subbing with the orchestra in February after having played for Maureen Gallagher, the principal violist. My principal instrument is viola, although I earned a B.Mus, MM and a Performer's Certificate in violin from Eastman School of Music.
Joana Miranda
I won a position with the Flint Symphony Orchestra in Michigan two years ago, so at that point I had to join AFM Local 542. After a year, I moved back to New York and decided to transfer to Local 802. I wanted to stay in the union for many reasons, including finding out about orchestra auditions. I am currently playing with many orchestras in the area as well as teaching, but hope to win a permanent orchestra (or opera orchestra) position someday. I am also very involved with my contemporary chamber ensemble "Lunatics at Large." It's a really fun and interesting group, and we recently premiered five poets and five composers in "The Sanctuary Project" in Carnegie's Weill Hall. I am a violist, and even started on viola (not violin!)
Jen Herman
I joined the union to continue to pursue my passion as a jazz vocalist and to get to know other musicians and perform with them, specifically on the hotel circuit. I have performed at the Lenox Lounge Zebra Room, the Showman's Lounge, Londel's Supper Club, Pine Hollow Country Club and the Schomberg Theatre, as well as many other private engagements. I am looking forward to the opportunity to perform in as many venues as possible with the new pool of talent that is offered through the union. I am thrilled to be a new member of Local 802!
Tiffany Hall
I joined Local 802 to keep up to date with the music scene here in NYC. I figured it would be the best way to make connections, and to take advantage of the various opportunities Local 802 and the AFM have to offer, such as instrument insurance discounts and membership meetings. My goal is to support myself as a freelance clarinetist and music educator. With a bachelor's in music education and a master's in clarinet/bass clarinet, I look to perform in all genres, from classical to contemporary to Broadway. My most recent gigs include "Camp Wanatachi" at La Mama Theater, and Meet the Composer's Three City Dash series, featuring the Music From China Ensemble at Symphony Space.
Aleks Karjaka