'Why we joined the union'
Volume 112, No. 10
October, 2012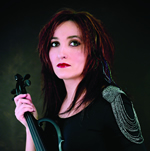 Natalie Hall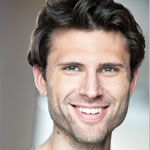 Zak Sandler

Dwayna Litz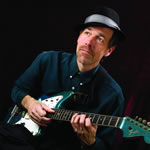 Bob Windbiel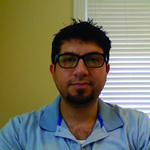 Henry Hernandez
I joined Local 802 because I recently moved to New York City and I need to begin making the right relationships here. My dream job is to play in Broadway shows, but I am also ready and willing to play any kind of substitute gig. I've played a lot of musical theatre in Florida and have quite a repertoire. Two of my more recent gigs were playing Florida productions of "Chicago" and "Legally Blonde." I play violin and viola, as well as electric violin.
–Natalie Hall
I recently joined Local 802 after working in NYC as a music director, conductor, pianist, orchestrator, arranger and composer for almost three years. Recently, I orchestrated "Tokio Confidential," and music-directed "Who's Your Baghdaddy?" I'm hoping to start subbing on Broadway or Off Broadway shows, and interested in work as a composer, arranger, orchestrator or music director. I'm a part of the Advanced BMI Musical Theatre Writing Workshop. And I am often looking to hire musicians for shows, so please introduce yourself!
–Zak Sandler
I joined Local 802 so I would have access to other talented New York City performers and receive the benefits that working musicians rightfully deserve. New York City is a place with extreme talent and creativity, and I not only want to collaborate with these amazing musicians but also to take advantage of all the creative, out of the ordinary experiences that I can. My principal instrument is the harp.
–Alix Raspé
I joined Local 802 to sing at the Plaza and also sing with the Hank Lane agency for gigs in other hotels like the Waldorf-Astoria. I sing jazz and recently recorded a CD with a full orchestra of new arrangements of the great American songbook. I look forward to singing around town in jazz clubs, hotels, private parties and concert halls.
–Dwayna Litz
I joined Local 802 to connect more with my peers in the music world, including fellow musicians, promoters and agents. My musical goal in New York City is to my original music – cabaret/art songs and contemporary chamber music – performed in new and different settings. I am interested in theatrical opportunities, particularly collaborating with a lyricist and book writer or composing incidental music. Also, I want to perform as a soloist or in small-to-medium-sized combos, with a focus on the great American songbook and the golden era of Buddy Holly through Chrissie Hynde. Earlier this year, I had my music performed as part of a long-running concert series called MOSA, in Washington Heights. I also am the guitarist in a pit orchestra for a local neighborhood theatre company, the Pied Piper Children's Theatre/Delphi Theatre. This year, we produced "Kiss Me, Kate." My principal instrument is guitar.
–Bob Windbiel
I joined Local 802 after making the jump from Texas. Local 802 is a much bigger deal here than the AFM local from where I used to live. I just want to be involved with as many local musicians as I can find. Like so many others, I want a gig on Broadway. But I also want to teach new musicians. The only thing equally as satisfying as playing music is showing a kid how and why I do what I do. This year, I played the world premiere run of "In This House" in Red Bank, New Jersey. A friend recommended me for the gig and when the music director agreed to hire me, I had less than a week to close up shop in Texas and get out here! Now I'm here to stay! My principal is clarinet, but I have experience playing shows on piccolo, flute, recorder, oboe, english horn, bass clarinet, bassoon and the saxes.
–Henry Hernandez