'Why we joined the union'
Volume 112, No. 12
December, 2012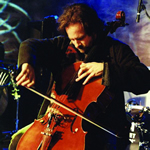 I come from a family of musicians who have always belonged to the
union – in fact my father served as a union officer for most of his career. In
recent years I've moved back and forth between NYC and Nashville and so have
re-joined Local 802. My most notable recent gigs have been playing and
contracting for Trey Anastasio (of Phish), Grand Ole Opry at Carnegie Hall
(Trisha Yearwood), and the late, great Donna Summer. I'm primarily a composer,
cellist and arranger, and also a keyboardist, guitarist and vocalist.
Paul Brantley
---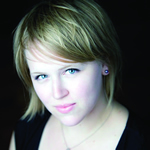 I joined Local 802 for the benefits, specifically for liability
insurance. My musical goals in NYC are endless, but I would love to have a
successful career of both my own songs and as a background singer and
songwriting/production collaborator. I would really love to write with David
Bowie! One of my recent gigs was playing with MIXTAPE, a cover band for
hipsters. It's a new kind of band that I founded for private events. It's
for the client that says no to the Bee Gees but yes to the Black Keys. We have a
great time! My primary instrument is my voice.
Mel Flannery
---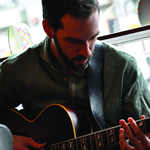 I joined Local 802 after meeting some wonderful Broadway players
who encouraged me to join and become a part of that community. I am a jazz
guitarist, but I can often be found on rock, pop and country sessions. I also
play mandolin and lap steel. Some of my recent gigs include writing and
performing an original commissioned solo guitar score for an Equity theater in
New Jersey and serving as the guitarist, arranger, and co-producer on a new
album from veteran studio singer Mikie Harris. I look forward to meeting more of
the outstanding musicians who make up Local 802.
Adam Lomeo
---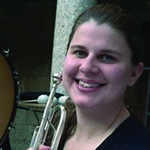 I joined Local 802 because I recently graduated college and wanted
to be a part of the network of musicians in New York City. I'm very excited to
get to know some of the players in this great organization. Believe it or not, I've
been dreaming of playing in a Broadway pit since I was about 10 years old, right
about when I started playing the trumpet. So that's still probably my number
one, but I'm looking forward to finding any opportunity to play at any venue
with any group. I earned my B.M. from Juilliard this past May, and I just
started my M.M. at Juilliard this fall. My most recent performance was in
London, where the Juilliard Orchestra teamed up with the Royal Academy of Music
to perform at the BBC Proms in Royal Albert Hall. Before that I had the
opportunity to play a solo recital in Japan as part of the Kyoto International
Music Students Festival. My principal instrument is trumpet, including Bb, C, Eb/D
and piccolo.
Carolyn Schoch
---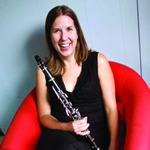 I joined Local 802 as a way to connect with other musicians in NYC.
As a member of AFM Local 148-462 (Atlanta), I had several opportunities and
resources available, and I'm looking forward to seeing what Local 802 has to
offer. My goal in New York is to expand my playing abilities by working with
some truly amazing musicians. I am an orchestral/opera/ballet clarinetist, but I
am also a woodwind doubler and I play a good bit of Balkan brass music as well.
With so many creative ensembles in New York, I'm looking forward to finding my
way. I'm always up for a challenge! My principal instrument is clarinet –
from bass to Eb and everything in between. I also play alto/tenor sax and flute.
Miranda Dohrman
---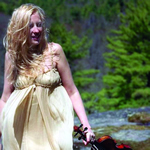 I joined Local 802 because I felt it was a great resource for
obtaining reputable work in the city. I want to work in any professional musical
capacity in which I am qualified. .I recently moved from North Carolina, where I
had a lot of bluegrass work with an occasional symphonic/orchestral gig thrown
in. My principal instrument is violin/fiddle
Rebecca Stevens (formerly
Rebecca White)