A tribute to William (Woody) Brathwaite
Volume 122, No. 3
March, 2022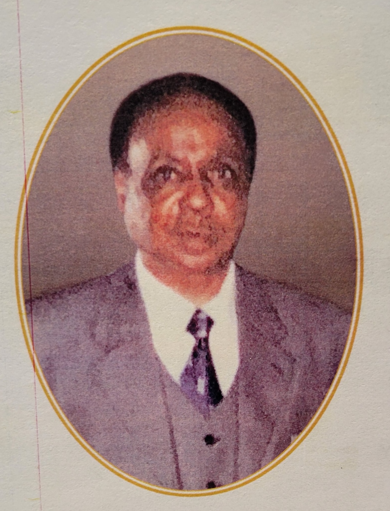 William Woodrow Brathwaite, affectionately known as Woody, died on June 25, 2020. He was born in Brooklyn to Barbadian immigrants Beatrice and William Brathwaite. As a young child during the Great Depression, he was sent to live with his maternal grandparents back in Barbados. In 1946, he enlisted in the U.S. Army, where he served as a parachutist and earned a World War II victory medal.
He began work as a tailor for Robert Hall Men's Store, and soon married Clyne Vilma Morris, who was also from Barbados. They had three children together and bought a home in Bed-Stuy, where they raised their family close to their many relatives and to their beloved St. Leonard's Church.
Woody's music became a big part of his life. He joined Local 802 and played bass, piano and accordion with The Macombos, a calypso and jazz band that he led. He supplemented his music work with a parallel career as a corrections officer with the Brooklyn Men's House of Detention and later at Queens Courts Pens. Upon his retirement, he was honored with an award for having no absences over an entire 40-year career.
In the 1970's, Woody moved his family to Baldwin, Long Island. In his spare time, he enjoyed gardening, watching Mets games and carpentry. He also enjoyed traveling with family and friends.
Woody was truly loved and is missed by family and friends. He is survived by his daughter Patricia, son Scott, daughter-in-law Debra, grandchildren Stephanie and David, great-granddaughters Alana and Gabriella, nephews Rev. Dr. Frank Morris, Robert Morris and Kevin Dobson and their families, as well as extended family in Barbados. He was predeceased by his wife Clyne, son William Jr. and sisters Doris and Ruby.