A tribute to Paul Cohen
Volume 121, No. 3
March, 2021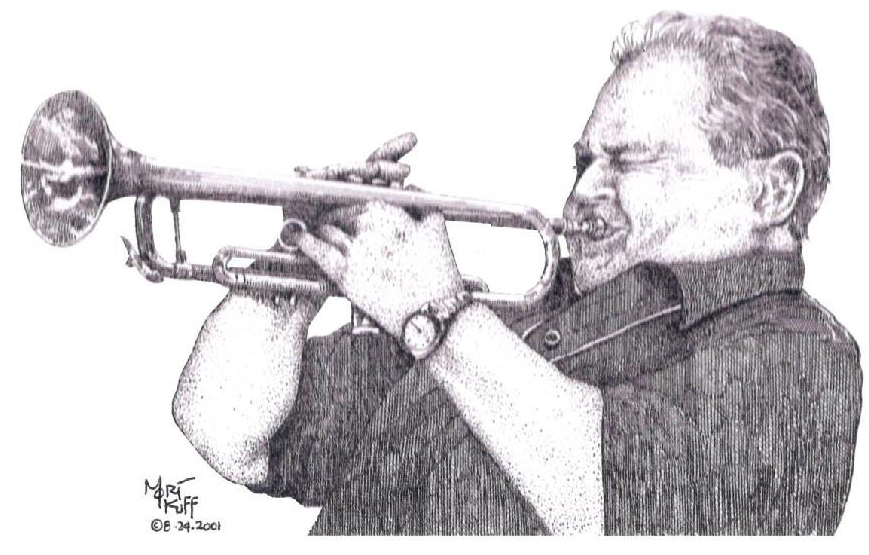 Sadly, we report the peaceful passing of renowned big band trumpeter Paul Cohen at the age of 98 on Feb. 8 at his home in Pompano, Florida. Paul had been a member of Local 802 for almost 60 years. He was born in Brooklyn and was an only child. At age 8, his father gave him a trumpet and said: "Here, play!" He did.
As a young boy, Paul loved to play ball with his neighborhood pals but wasn't permitted outside to do that until he had practiced on his horn. He took to the horn right away and diligently practiced every day from then on. He played in school bands from an early age. While still in high school, he was good enough to be invited to play in the All New York City High School Band. Soon after graduation, Paul left home and moved into a residential hotel in Manhattan that was populated by NYC musicians.
He played with numerous orchestras before he was invited by Charlie Barnet to join his orchestra on tour. That was the beginning of a long career for Paul that included playing with many of the most popular big name orchestras in the years known as the Golden Era of the Big Bands.
To list just a few of the highlights of Paul's career:
He played lead trumpet in the Dorsey Brothers orchestra.
He played lead trumpet for Count Basie for five years. (He always said that those were his best years.)
He played in orchestras led by Gene Krupa and Benny Goodman.
He played in several Latin bands. (He loved the Latin rhythms and formed his own small group, playing in Puerto Rico for a couple of years.)
He played in numerous Broadway pit bands and he became known along the Great White Way by the nickname "Broadway Pauly."
He played in road tour bands that backed up such star performers as Sammy Davis Jr., Frank Sinatra and Judy Garland. (Paul always said that his all-time favorite performer was Judy Garland.)
When Paul retired from the glitter and glitz of the big band world, he and his wife Paula moved to Florida. It was then that he formed his own orchestra with many former big band musicians. He began by conducting weekly rehearsals in several South Florida venues. Then, for nearly 25 years, he actively led his rehearsal band at the Northwest Focal Point Senior Center in Margate. Several times a year, the band played gigs in the surrounding area, always to rave reviews.
Once, many years ago, in NYC, he was referred for a job by his close friend Dizzy Gillespie. The music contractor, who had not heard of Paul Cohen, asked Dizzy, "Can this fellow read music?" Dizzy quipped: "Can he read music? Pauly Cohen can read music from around the corner!"
Take five, Paul. Rest in peace.
This tribute © 2021 by big band historian Mort Kuff