Celebremos!
Celebrating National Hispanic Heritage Month
Volume 122, No. 9
October, 2022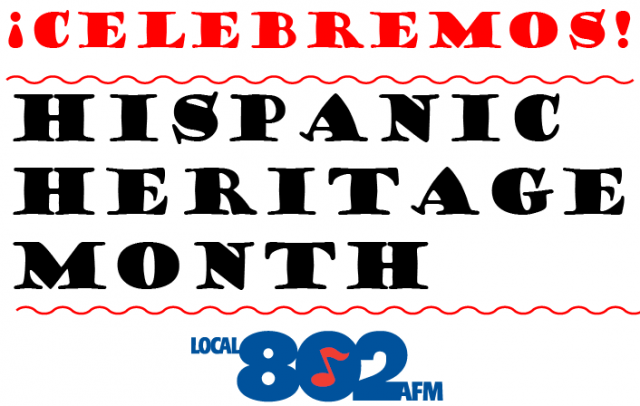 It's time to celebrate National Hispanic Heritage Month (Sept. 15 through Oct. 15)! Meet three Local 802 members who share what their heritage means to them:
---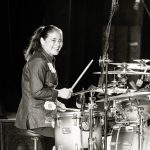 ROSA AVILA: I would say that what I celebrate about being of Hispanic/Latin heritage is that I am what it truly means to be from Latin America, having an amazing mix of diverse countries in my blood that I am sure influences my musicality. I have grandparents from Mexico, Panama and Peru – and their families came from Spain, Italy, Croatia and also Africa. That makes my genetic makeup very interesting, diverse and just cool, if I may say so!
---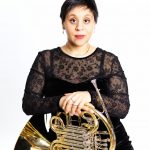 AUDREY FLORES: A century ago, my great-grandmother left her home in Mexico, along with all of her possessions, to strive for a better and safer life in Texas. The last three generations of my family have faced obstacles that I have never known. My Hispanic heritage means that no matter how tired I am, how hard I have to work, or when it seems like the work is so slow that I might never work again, I owe it to those women to keep going. If I can keep our journey alive, maybe I can inspire other young Hispanic musicians to believe that anything is possible, no matter how impossible it seems.
---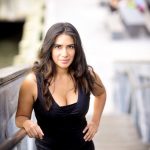 MARIANA RAMIREZ: As a Mexican, I am so proud of my heritage. We Latin Americans come from rich backgrounds: I have blood not just from Europe and Africa but also from Aztec warriors. This mix makes us unique, makes us one. This mix gives us our unique identity because we have elements from around the world and not just one place. We have the wisdom from our indigenous ancestors, we have the strength of our European parents, and together this gives us a deep sense of identity, a deep sense of culture, a deep sense of just being who we are. Hispanic Heritage Month means for us Latin American people to come together and celebrate our roots, to remember that we come from the same earth like the corn, like the vanilla, like the flowers. It means to be proud of where we come from, to celebrate our input in the American modern society and to remember that all of us come from a mix of heritages. The real beauty is in the mix and not in the perfection of purity. Through my heritage, I learned to be kind to others, to work hard, to overcome problems, to be respectful. Because I come from Aztec warriors and Spanish adventurers and their blood is still in my veins, I live to give them a tribute everyday by being a good person, by being a good colleague, by being a good friend.
---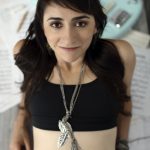 AMANDA RUZZA: As a daughter of a Chilean mother and an Italian father, I was born and raised in Brazil listening to Afro-Brazilian rhythms, Chilean folklore, boleros, and salsa, while speaking in Spanish and Italian, reading García Marquez, Jorge Amado, and playing samba and forró gigs at favelas in São Paulo. One of the most beautiful things about being a musician in New York is having freedom to musically express your roots, as artists here are open to different sounds and musical perspectives. It's a joy to be able to use the richness of Latin America's "indigenous-African-Spanish-Portuguese" culture to impact audiences through different rhythms, accents, and harmonies while also inspiring Latin American women living in their native countries to embrace their culture and keep creating music that represents who we are to the entire world. 
---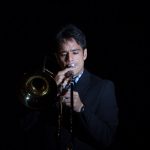 EDDIE VENEGAS: I grew up in Caracas, Venezuela and came to New York City to go to school for music. My intention was to go back to Venezuela after finishing school, but things got really bad in my country so I ended up staying in the U.S. I feel that my Spanish heritage means having a chance to celebrate and reflect on our culture and identity. New York City is a place where you can find cultures from so many places in the world which makes this city so unique — but it is important to remember the place we come from and to cultivate Latin culture in our future generations.