Changing of the Guard
Volume 118, No. 12
December, 2018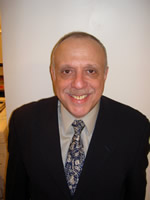 Steve Danenberg recently retired from his full-time position at Local 802 as supervisor of electronic media services. Steve has been serving our members for nearly a dozen years and we want to thank him on behalf of all of us for his dedication. Steve will continue on as a consultant, working from home on music preparation until such time as a replacement is hired. Steve began his career as a trombonist and, along the way, he earned a degree in music education from NYU. He worked in the show bands at many of the big Catskill Hotels and cruise ships, as well as on many record dates in the fields of jazz, jingles and educational recordings. His career in music preparation took off when many of the nightclub acts he played for asked him to copy and arrange some charts for them. In 1983, after many years as a copyist, he became one of the owners of Wedo's Music, along with Local 802 members Mark Suozzo, Mark Patterson and Ted Allen. Steve worked with many well-known film composers – such as Elmer Bernstein, John Barry, Ryuichi Sakamoto, Mark Suozzo and David Campbell – in various capacities from music copying to contracting soundtrack recordings. One of his longest and most enjoyable associations was with Skitch Henderson and the New York Pops. Steve handled all their music prep work from the Pops' inception for a period of nearly 20 years. He contracted record dates for Celine Dion, Rosie O'Donnell and TLC, and he copied music for hundreds of commercials as well as many Broadway shows. We were lucky to have Steve with us, and we wish him well.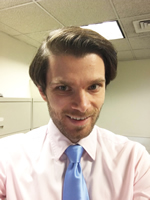 We're pleased to report that John Painting has been promoted to take over Steve's role as supervisor of electronic media services. John has been with Local 802 since 2011, serving first as a checks clerk, then as administrative assistant. He was promoted to assistant supervisor in 2016. In his time at Local 802, John, who studied applied physics at Columbia University, has been able to use his background in mathematics to assist both Local 802 and the AFM in the economic analysis required in collective bargaining. His analysis has been at the forefront of many rounds of bargaining, most notably during the Commercial Announcements Agreement negotiations in 2014 and the Sound Recording Labor Agreement negotiations in 2015 through 2017. With an eye towards educating musicians to know their own value in the often-complicated world of recording contracts, John began hosting monthly seminars in September, to teach musicians the inner workings of the AFM's various Electronic Media CBAs. We are very happy to have John in his new role. You can e-mail John or call (212) 245-4802, ext. 162.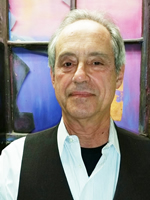 Finally, Local 802 offers its most special thanks and gratitude to David Sheldon, who will retire from Local 802 at the end of December after working here since 1984, making him the fourth longest-serving employee at Local 802. David worked in several different capacities over the past 34 years, including hotels, club dates, jazz, organizing, classical, and, most recently, electronic media services. He worked for many years to strengthen the union among New York's jazz musicians. This effort included the successful campaign to remove musicians from the restrictions of New York's now defunct cabaret laws. Over the years, David represented Local 802 in work with the Society of Composers and Lyricists, the Noise Action Coalition and Occupy Wall Street.
David will continue his pursuits as an artist, sailor and community activist. We wish David the very best in his pursuits, and we thank him for his decades of hard work on behalf of our members! From the bottom of our hearts, thank you, David!